Recent Headlines
UPDATED CONTINUOUSLY.
---
June 4, 2021: Hapbee (HAPBF) Selects Accomplished Technology and Consumer Products Entrepreneur & Executive as CEO.
May 27, 2021: Adding Hapbee Tech (HAPB, HAPBF) $0.34 to Biotech Six Pack Watch List.
April 22, 2021: Popular Wellness Wearable Band, Hapbee (HAPB), Launches New Signal "Bedtime."
March 29, 2021 Video: 2021 Breakthrough Wearable Tech: Overview on Hapbee (HAPB, HAPBF) and its Vision.
March 27th, 2021 Interview: Interview: Scott Donnell from Hapbee (HAPB, HAPBF) on Wall Street Reporter.
March 17, 2021: EMulate Therapeutics: Ushering in a New Era in Cancer Therapeutics
March 11, 2021: EMulate Therapeutics to Participate in the Venture Summit – Virtual Connect West.
December 30, 2020. Report: A Medical Technology That Has The Highest Potential Over Any We Follow.
December 17, 2020: Jim Kwik and Kevin Harrington Join Hapbee Technologies (HAPB) Board.
December 15, 2020: Scott Donnell Used His Intuition to Launch Hapbee (HAPB). Video.
December 5th, 2020 Report: Hapbee: The Netflix of Feelings
December 3rd, 2020: Adding Hapbee (HAPB) to Watch List.
December 2nd, 2020: Hapbee's (HAPB) Device, "Choose How You Feel."
November 5th, 2020: Hapbee (HAPB) Provides Update. Over 1,800 Devices Delivered.
October 31st, 2020: Hapbee (HAPB) Soars 136% the First Day of Trading!
October 30th, 2020: Telehealth App Hapbee (HAPB) Goes Public and More.
October 28th, 2020: Hapbee (HAPB) to Commence Trading on the TSX Venture Exchange.
Spetember 3rd, 2020: Video: Hapbee Testimonials.
September 11th, 2020: Peleton (PTON) Hits $25 Billion Valuation. Calm (Private) Hits Unicorn Valuation at $1 Billion.
July 17th, 2020: Hapbee Closes $6.5 Million Private Placement and Provides Corporate Update.
March 19th, 2020: Augmentative Wearable Device, Hapbee, Receives Amazing Reviews by Testers.
March 6th, 2020: Whitepaper: Effects of Magnetic Fields on Biological Systems.
October 24th, 2019: Emulate's Platform Aims to Transform Disease Treatment on a Global Scale – "a Symphony of Cures." World Pharma Today
January 6th, 2016. Chris Rivera Hapbee Chairman Named Chairmen and President of Emulate Technologies.
June 27, 2011. Christopher E. Rivera Appointed to the Council of Washington Biotechnology & Biomedical Association.
---
DOWNLOADS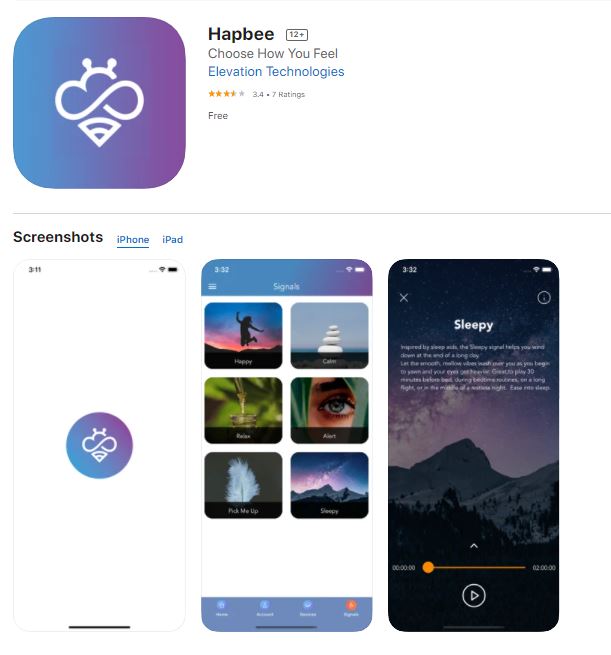 ---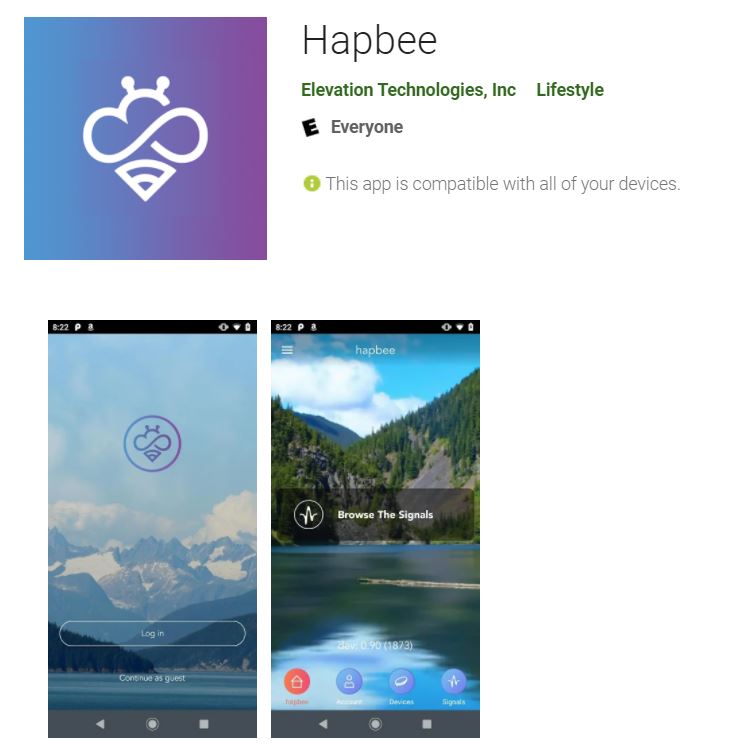 Client, see upcoming report for disclosure and disclaimer details.