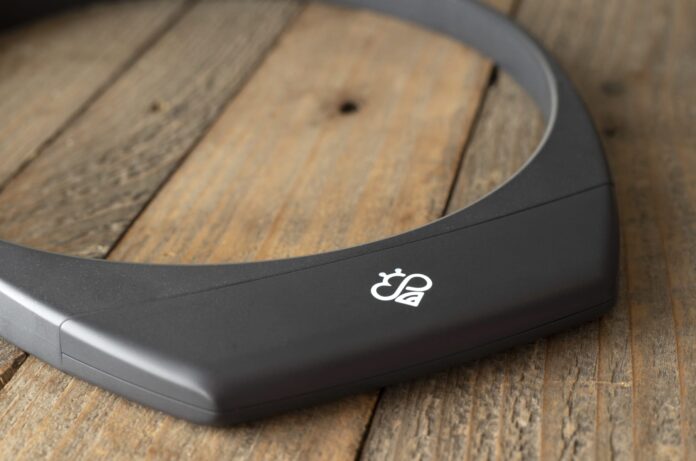 Originally posted on MartechSeries.
The innovative augmentative wearable device, Hapbee, has been giving testers a reason to be happy. With the ability to allow users to feel happy, calm, relaxed, alert, focused, sleepy and more, testers are raving about their experiences
Hapbee, a groundbreaking augmentative wearable device, is already amazing testers with its incredible ability to allow users to feel happy, calm, relaxed, alert, focused, sleepy and more on command using the Hapbee wearable and companion mobile app. CEO, Scott Donnell, explains, "Hapbee puts you in complete control of the emotions or feelings you want, when you want them, giving you complete control of your state and empowering you to become more mindful of how you feel every day."
Marketing Technology News: Xebec Provides Update on Coronavirus Impact on Global Operations
Hapbee is simple to use; users can choose the feeling they'd like to play through the mobile companion app, and with unlimited use and eight hours of battery life daily, users can use Hapbee throughout their day. So far, there has been an incredible amount of positive feedback from people who have already had the opportunity to test Hapbee. Testers have reported experiencing mood changes in only minutes and feeling more amazing than they have in years.
One lucky person who got to test the product stated, "I wish I could put into words how well this works (as well as what a cynic I am about things like this). I have had the opportunity to try it twice and suffice it to say, the thing had to be PRIED off of me. It's not just that it made me more alert or more relaxed (I tried both), but how PRESENT and joyful it made me feel. Counting the minutes until I get my own!"
Marketing Technology News: AT&T to Deploy the Synchronoss Personal Cloud Solution
"I'm looking forward to seeing how this could be utilized to help change the world and just make humans that much more functional, amazing and reduce suffering," said Joe Polish with Genius Network.
Legendary copywriter Ray Edwards expressed his thoughts after trying the device, "What's going to happen when this device is released to the public, and they have access to these feelings of calm, of happiness, of relaxation, of energy? It's going to change people's lives and it's going to do it through an app on their phone. People are going to engage in life. This is one of the most exciting demonstrations of technology I've seen in my life, and I've seen a lot. This is huge."