StHealth Capital (STHC, no symbol yet) has put together an amazing team to manage the Fund recently organized to provide investors with both yield and above average capital gains.
Dr. Derek Taller previously served as Managing Director of LG Investments, a New York-based Multi-Family Office. Dr. Taller has a broad range of expertise in healthcare, and has originated, structured and executed both public and private investment and financing deals. His expertise is further demonstrated by his involvement in leading companies that he supported through managing multiple healthcare equity portfolios and forming fund vehicles to help execute on lucrative corporate strategies and partnerships.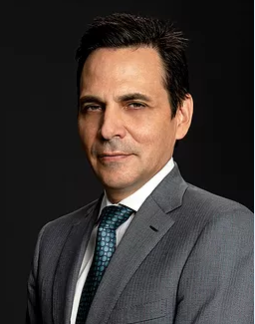 Dr. Taller focuses on innovative product technologies, strategy, growth, management buyouts and global strategic alliances. His strategy emphasizes transformational healthcare and under-the-radar market opportunities through data analytics, superior innovation, and globalization. He also focuses on a distribution channel for products through large domestic hospital networks and in overseas countries. Dr. Taller is also involved in policy making to advance the adoption of breakthrough medical products.
Prior to StHealth Capital, Dr. Taller was a Senior Manager at Benchmark and was involved in the formation of a healthcare fund vehicle. His buy-side experience also spans from being a Portfolio Manager at Xmark Partners to Stratix Asset Management where he managed a healthcare fund for public investments.
Related: How to Invest in Private Equity Funds
Previously, Dr. Taller conducted research at New York Medical/Rockefeller, King's College London, Princeton, UC Berkeley and UCSF. He holds a Ph.D. from the Cancer Institute of New Jersey-RWJ Medical School and an A.B. in Molecular Biology from U.C. Berkeley.
David Lessen, Ph.D. Dr. David Lessen has over 25 years of financial experience, 12 of those years are healthcare sector related. He was previously the Chief Financial Officer and member of the Board of Directors of Cerebral Assessment Systems, which produced Cognivue, the first FDA cleared medical device for the detection and measurement of dementia and cognitive impairment. Concurrently, he was a Managing Director at Atlas Financial Partners, which provides proprietary structured financial solutions for corporate clients.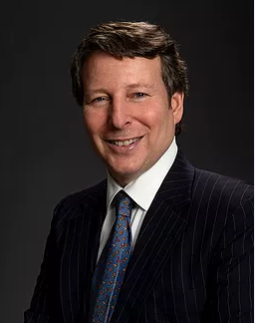 Previously, Dr. Lessen worked for approximately 20 years in investment banking and capital markets. He worked for 9 of those years at UBS Investment Bank where he was a Managing Director in the Global Healthcare Group and led the origination of more than $12 billion notional amount of convertible bond financings and equity derivative transactions in the Healthcare sector for UBS. He has also been a Managing Director and Head of Convertible Bond Origination at Broadpoint Gleacher and previously held various capital markets positions at Zurich Capital Markets, JP Morgan, Toronto Dominion and Goldman Sachs.
Dr. Robert G.W. Brown FAPS, FIEE, FInstP, MAE. Dr. Lessen received both a BSc in Mechanical Engineering and a Master's degree in Aerospace Engineering from Cornell University. He received a Ph.D. in Theoretical and Applied Mechanics from Rensselaer Polytechnic Institute and an MBA from Cornell University's Johnson Graduate School of Management.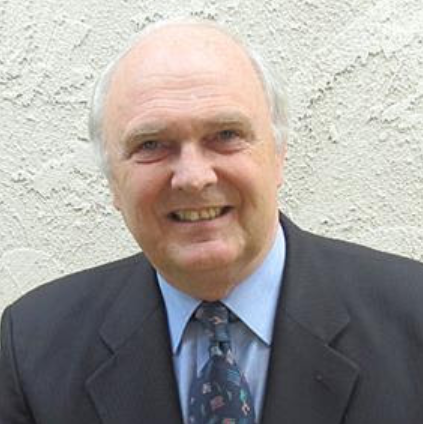 Dr. Brown was formerly, a Board Member at the American Institute of Physics (AIP), AIP Publishing Treasurer, and Vice Chairman of the Tesla Foundation Board.
Dr. Brown led the American Institute of Physics (AIP) as Chief Executive Officer. The AIP comprises around 120,000 scientists in total. Previously, Dr. Brown led technically the Nano plasmonic research activities at Rockwell Collins Advanced Technology Center.
He has also served as Executive Director of the UK Institute of Physics, and Head of Optoelectronics Research and Development for Sharp Laboratories of Europe. His scientific & technical specialties are lasers, photonics, nanotechnology, and photonic-medicine.
At the UK Ministry of Defence's 'Royal Radar Establishment' in Malvern, England, Dr. Brown was responsible for inventing new detector, electronic correlator, APD photodetector, laser-diode, liquid-crystal display, and optical-fiber technologies that have since been developed into successful products for experiments involving jet engines, macromolecules, US submarines, and aboard the Space Shuttle. He holds 55 Patents and has published over 120 peer-reviewed research papers in various scientific journals.
Dr. Brown won the UK MoD Prize for "Outstanding Technology Transfer" and a Sharp Corporation (Japan) Prize for novel laser diode invention. His UK Institute of Physics team collected the Queen's Award for Enterprise in 2000 at Buckingham Palace, London.
He is an Adjunct Full Professor in the prestigious Beckman Laser Institute and Medical Clinic, and is a Visiting Professor in the Department of Computer Science, at the University of California, Irvine. Previously he was CTO at Ostendo Technologies, in Carlsbad, California, a specialist displays company.
He is an elected member of the European Academy of the Sciences and Arts (Academia Europaea), and a Special Professor at the University of Nottingham in the UK. He is a Fellow of the American Physical Society, at the UK Institute of Physics, and the Institute of Electronic Engineers.
He is also Editor-in-Chief of the "Handbook of Optoelectronics" published by CRC Press. He was co-Editor-in-Chief of the CRC Press Book Series in "Optics and Optoelectronics". He has been co-Chairman of the OSA's International Photon Correlation Conference four times, and editor of subsequent related special issues of Applied Optics.
He has served as a consultant to many companies and government research centers in the USA and UK, most notably on NASA's Microgravity Experimental Advisory Board and on the UK Home Office (Homeland Security Department equivalent) Science and Technology Reference Committee.
Dr. Brown has extensive business experience in China, Japan, Russia, and South Korea, as well as in the USA and EU.