Chart Looks Beautiful – But Nervous is why, we use soft and dry.
We'll be short and sweet. We make no prediction as for passing or not passing the FDA hurdle.
News tomorrow.
In regards to its teplizumab drug, CEO Ashleigh Palmer said:
"As we approach our upcoming November 17th FDA action date, we are pleased to report that we have received both the FDA's proposed labelling and post-marketing requirements and commitments, and that these are generally consistent with our expectations."
Last month, the company entered into an agreement with Sanofi (SNY) in preparation for its potential launch of teplizumab in the U.S. On top of a one-time payment in the companies' co-promotion agreement, Sanofi agreed to buy $35 million in PRVB stock if teplizumab is approved by the Food and Drug Administration (FDA).
Here's are last missive – with price targets from Wall Street. Highest current target is $24.
Adding Provention Bio (PRVB) $4.60 to 2022 Biotech Watch List.
---
Other near term event companies.
News any day, week, month. Revive Therapeutics, Fantastic risk/reward (in our opinion).
Revive Therapeutics Announces Finalization of Amended Phase 3 COVID-19 Study Protocol to FDA
Revive Therapeutics (RVVTF) Enters the Danger Zone.
Report: First Vaccines, then Antivirals. Will the Anti-Inflammatory Be the Next Success Story in the War Against Covid?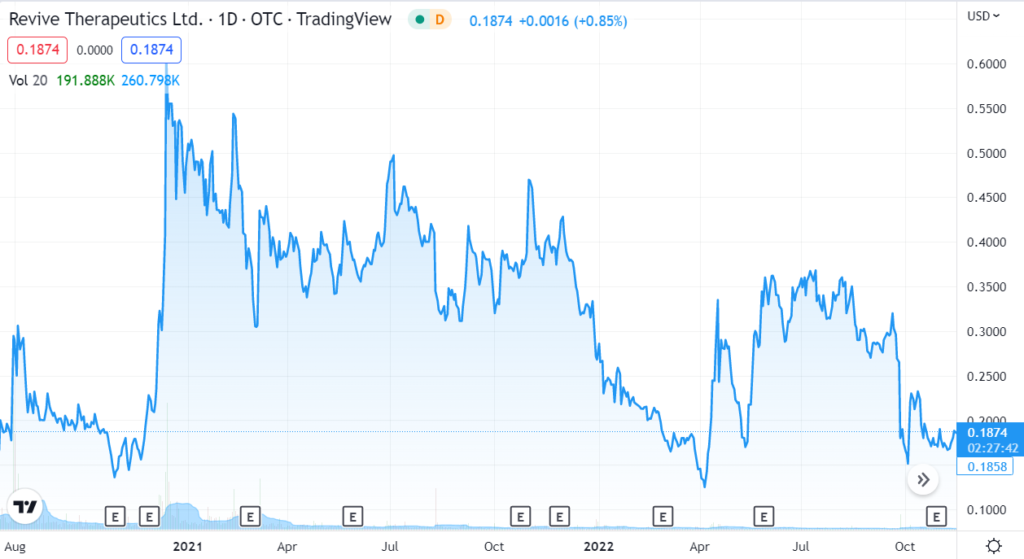 ---
News past. VERU exiting the danger zone ($24 to $6.00).
VERU Inc. (VERU). High Risk, Minimal Reward?
---
News today. Ardlyx (ARDX) about to exit danger zone STOCK HALTED.
We don't follow this one – aside from noticing it got halted. Tough call, they do have $90 million in cash to soften a negative blow vs a $280 million market cap. Early news NOT favorable.
FDA Signals Unclear Clinical Benefits Of Ardelyx's Kidney Disease Candidate (like the movie, "…now you'se can't leave)
Ardelyx Stock Trading Halted Today; FDA Advisory Committee to Discuss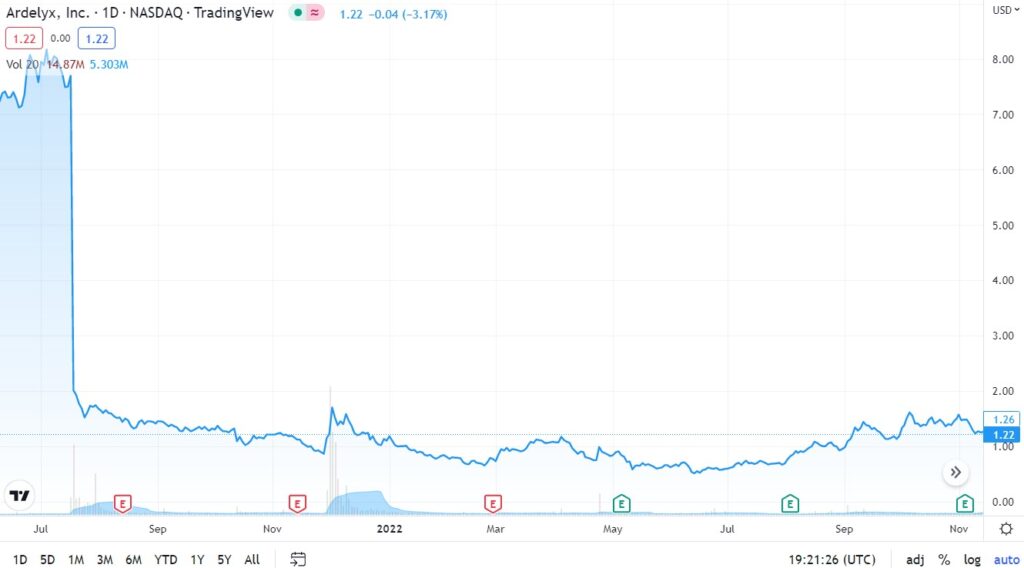 Around 37 million people, or one in seven people, in the United States have chronic kidney disease. Ardelyx's oral drug, tenapanor, is aimed at reducing elevated blood phosphate levels in patients with chronic kidney disease.
---
Revive is a life sciences company focused on the research and development of therapeutics for infectious diseases and rare disorders, and it is prioritizing drug development efforts to take advantage of several regulatory incentives awarded by the FDA such as Orphan Drug, Fast Track, Breakthrough Therapy and Rare Pediatric Disease designations. Currently, the Company is exploring the use of Bucillamine for the potential treatment of infectious diseases, with an initial focus on severe influenza and COVID-19. With its acquisition of Psilocin Pharma Corp., Revive is advancing the development of Psilocybin-based therapeutics in various diseases and disorders. Revive's cannabinoid pharmaceutical portfolio focuses on rare inflammatory diseases and the company was granted FDA orphan drug status designation for the use of Cannabidiol (CBD) to treat autoimmune hepatitis (liver disease) and to treat ischemia and reperfusion injury from organ transplantation. For more information, visit www.ReviveThera.com .
Cautionary Statement
This press release contains 'forward-looking information' within the meaning of applicable Canadian securities legislation. These statements relate to future events or future performance. The use of any of the words "could", "intend", "expect", "believe", "will", "projected", "estimated" and similar expressions and statements relating to matters that are not historical facts are intended to identify forward-looking information and are based on Revive's current belief or assumptions as to the outcome and timing of such future events. Forward looking information in this press release includes information with respect to the Company's cannabinoids, psychedelics and infectious diseases programs. Forward-looking information is based on reasonable assumptions that have been made by Revive at the date of the information and is subject to known and unknown risks, uncertainties, and other factors that may cause actual results or events to differ materially from those anticipated in the forward-looking information. Given these risks, uncertainties and assumptions, you should not unduly rely on these forward-looking statements. The forward-looking information contained in this press release is made as of the date hereof, and Revive is not obligated to update or revise any forward-looking information, whether as a result of new information, future events or otherwise, except as required by applicable securities laws. The foregoing statements expressly qualify any forward-looking information contained herein. Reference is made to the risk factors disclosed under the heading "Risk Factors" in the Company's annual MD&A for the fiscal year ended June 30, 2021, which has been filed on SEDAR and is available under the Company's profile at www.sedar.com . Revive Therapeutics is a client. See report for disclosure and disclaimer details.