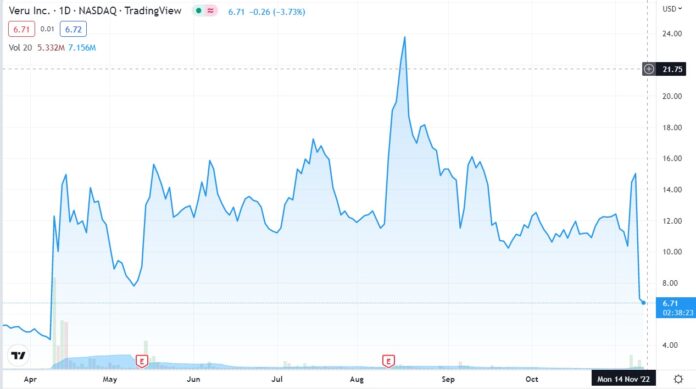 Veru Provides Update on FDA Advisory Committee Meeting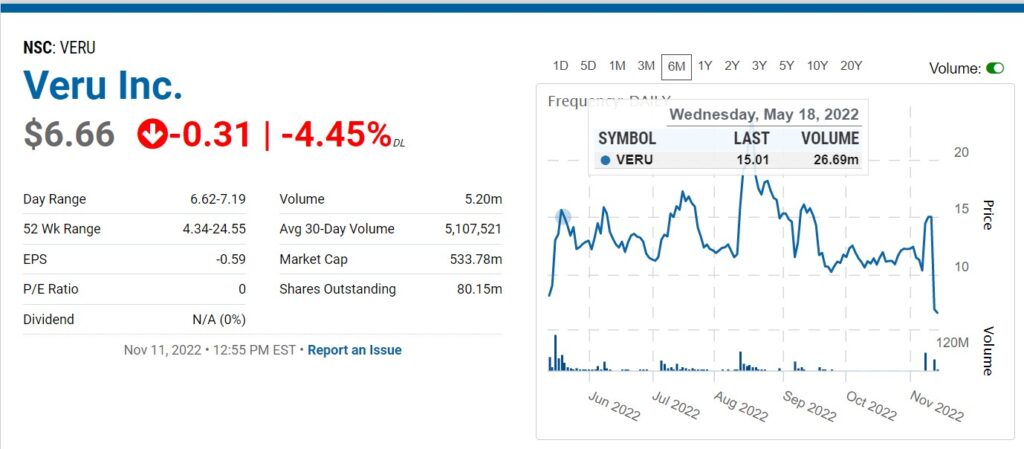 Market Cap Plunges from $1.9 Billion to $540 Million.
"In the long history of drug trials for patients with severe respiratory failure over many decades, there has never been a drug to show such dramatic protection." Erik Swenson, M.D.
MIAMI, FL, Nov. 09, 2022 (GLOBE NEWSWIRE) — Veru Inc. (NASDAQ: VERU), a biopharmaceutical company focused on developing novel medicines for COVID-19 and other viral ARDS-related diseases and for oncology, announces the results of today's meeting of the U.S. Food and Drug Administration's (FDA) Pulmonary-Allergy Drugs Advisory Committee (PADAC), which reviewed sabizabulin for Emergency Use Authorization (EUA) in hospitalized moderate to severe COVID-19 patients who are at high risk for acute respiratory distress syndrome (ARDS). The advisory committee voted 8-5 that the known and potential benefits of sabizabulin when used for the treatment of adult patients hospitalized with COVID-19 at high risk of ARDS do not outweigh the known and potential risks of sabizabulin. However, there was additional discussion around the clinical trial design aspects of an additional clinical trial as a potential post authorization requirement. FDA will consider the input of the advisory committee as part of their review of the EUA and render a decision on the Emergency Use Authorization.
"We look forward to continuing to work with the FDA as we continue our efforts to ensure that this product is available to patients in a timely manner," said Mitchell Steiner, M.D., Chairman, President, and Chief Executive Officer of Veru.