Pre-FDA Approval Play. The Shares Are Now in the Hands of Fast Money Traders.
You Can't Kiss all the Pretty Girls, But Revive Therapeutics (RVVTF) is Still Available.
We passed on Veru (VERU) after news in July that their Independent Data Safety Monitoring Committee (DSMC) unanimously recommended that the Phase 3 study on their Covid treatment be halted early, due to clear efficacy benefit.
To set the record straight, while a good sign, the FDA does not have to follow what DSMC's recommend.
For the primary efficacy endpoint, which was death at or before day 60, Sabizabulin treatment resulted in a clinically and statistically meaningful 55.2% relative reduction in deaths.
Two risks here really. One is that they don't receive an Emergency Use Authorization (EUA) from the FDA. The second risk is they do receive an EUA, but they don't receive a billion order from some government.
Also, short seller friends of ours were quick to point out problems they perceived with the clinical trial. Namely that the placebo group in their trial had a 45% rate of death, in stark contrast to other published data from other clinical trials which suggested a 20% rate of death.
In short, short sellers believe the DSMC pulled the trigger a little too soon with only 210 patients and the short thesis (with poor results to date) was that surely the FDA will require considerably more study and considerable delay. During the month of July, the stock powered higher by traders, traded from $11 to near $18. Sweet.
This is all fine and dandy, IF Verus had a market value of a couple hundred million. But $1.9 billion pre-FDA approval? High risk to say the least.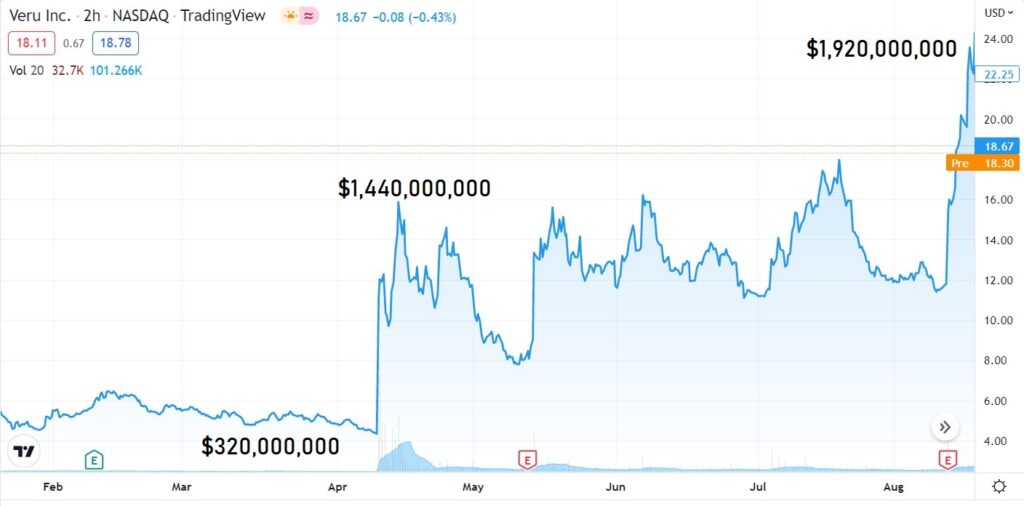 If you follow the recommendations on Wall Street, the upside from $25 to roughly $35 is 40%.

While 40% is well huge, it on the other hand is minimal, when compared to the downside, which you should be able to figure out by looking at the chart above.
---
Culper Research Short Seller Report

May 22nd, $11.72.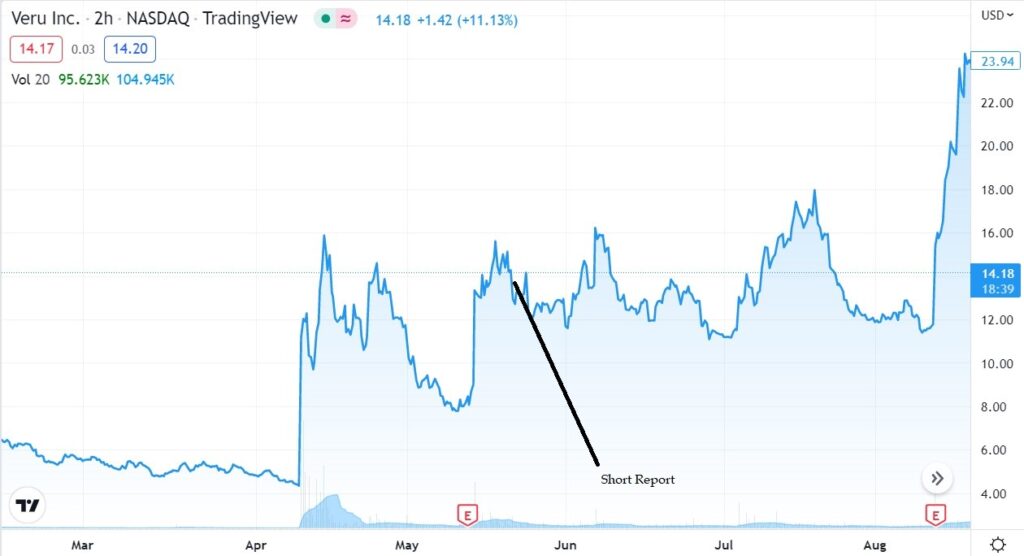 ---
HUGELY BULLISH CONFERENCE CALL
This might well be the best conference call we've ever heard. So complete.
Veru Inc. (VERU) CEO Mitchell Steiner on Q3 2022 Results – Earnings Call Transcript
---
REVIVE THERAPEUTICS (RVVTF)
This is the point where we add a shameless plug for another pre-FDA approval play and news coverage client Revive Therapeutics (RVV in Canada and RVVTF in the U.S). We don't create news; we just report on it. And to date the news has been quite favorable. And the market cap? Not $1 billion, that's for sure.
The Company just updated the progress with their Phase III with the FDA.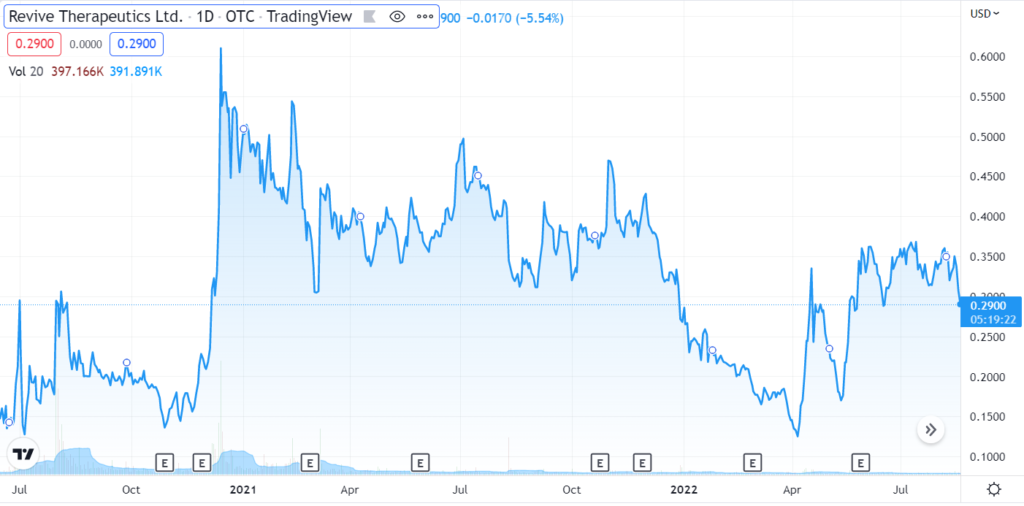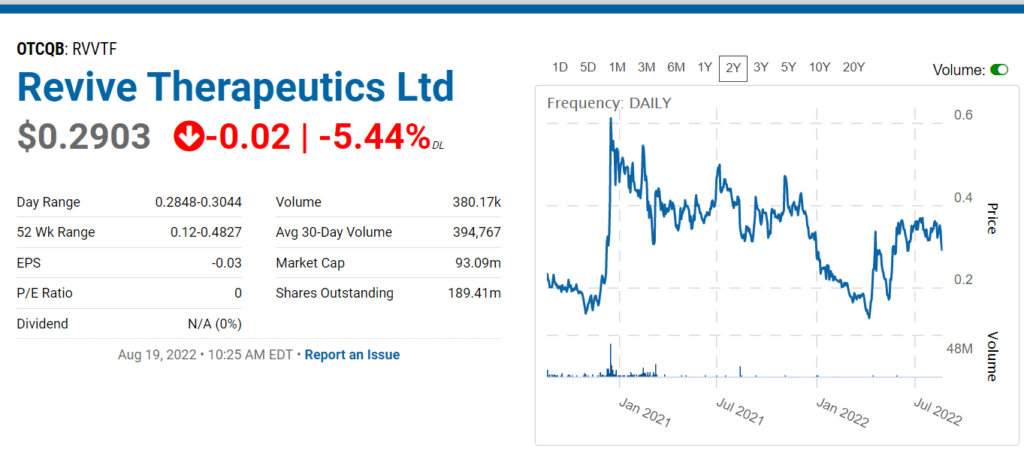 Revive Therapeutics Provides Update on Phase 3 Clinical Trial for Bucillamine in COVID-19
Revive Therapeutics (RVVTF) Enters the Danger Zone.
Revive Therapeutics Gains 25% on Positive FDA Comments.
New Report: First Vaccines, then Antivirals. Will the Anti-Inflammatory Be the Next Success Story in the War Against Covid?
Our Best Risk to Reward Idea Ever?
MANAGEMENT'S DISCUSSION AND ANALYSIS
Disclaimer. Client, see report for full disclosure and disclaimer details.