"Woe, Woe, Woe Wait a Minute. We Meant That Biogen Respects and Appreciates the FDA Review Process." All Hail the FDA! Biogen (BIIB).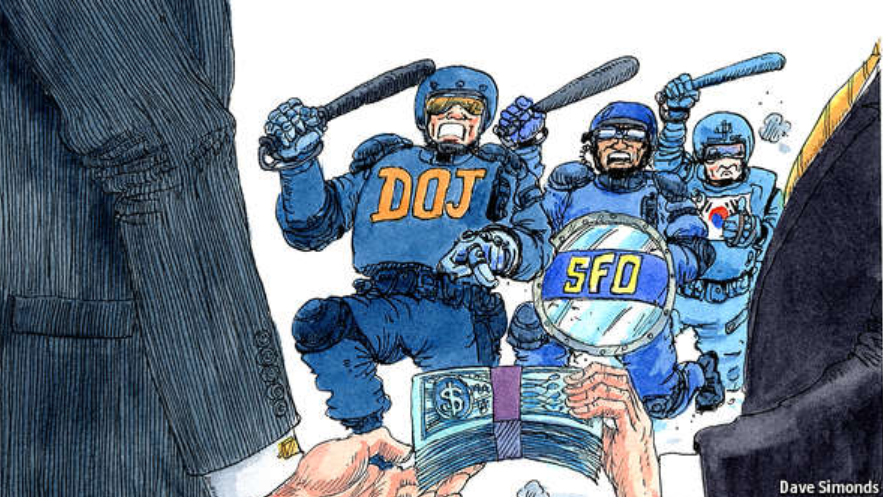 Biogen's top scientist nearly dares FDA not to approve Alzheimer's drug (STATNEWS.COM).
CAMBRIDGE, Mass. — Biogen's top scientist offered unflinching support Thursday for the efficacy of the company's controversial Alzheimer's drug called aducanumab, shrugging off outside skepticism and almost daring regulators not to approve it.
"I believe the drug works," said Dr. Al Sandrock, Biogen's head of research and development and chief medical officer, speaking at the STAT Summit. "I'm very excited about the prospect of getting the drug approved."
In a statement emailed to STAT after this story ran, Biogen (BIIB) said, "Our focus is to follow the science. Biogen respects and appreciates the FDA review process."
In October, Biogen shocked just about everyone when it said it was resurrecting aducanumab — and pursuing regulatory approval — based on a new and more positive analysis from two large clinical trials previously thought to be negative.
Related: The maddening saga of how an Alzheimer's 'cabal' thwarted progress toward a cure for decades
The crucially important details of this new aducanumab analysis have not yet been shared publicly, but that will change in early December when Biogen is scheduled to present the data at the Clinical Trials on Alzheimer's Disease annual meeting.
What was expected to be a somewhat sleepy Alzheimer's research meeting is now a red-hot ticket.
"I don't think the field has ever seen data like this," said Sandrock, sounding very much like a man who wants to prove Biogen's critics wrong.