Vext currently has a fully vertically integrated footprint in Ohio with an operating Tier I cultivation facility, an operating manufacturing facility and two strategically located retail dispensaries in Ohio.

Upon closing of the recently announced Ohio Expansion Transaction, Vext will add two additional dispensaries in the state[1]
RELATED: Adding Vext Science (VEXTF) $0.17 to the Watch List.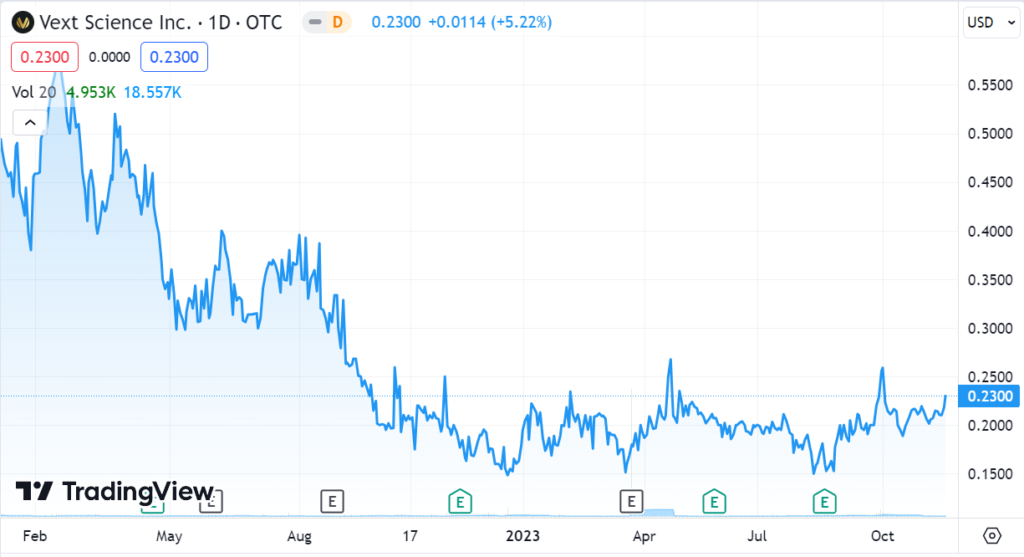 ---
Vancouver, British Columbia–(Newsfile Corp. – November 8, 2023) – Vext Science, Inc. (CSE: VEXT) (OTCQX: VEXTF) ("Vext" or the "Company"), a U.S.-based cannabis operator with vertical operations in Arizona and Ohio, today provided comments on the approval by Ohio voters of Issue 2, the Marijuana Legalization Initiative, which will make Ohio the 24th state in the United States to legalize adult-use cannabis.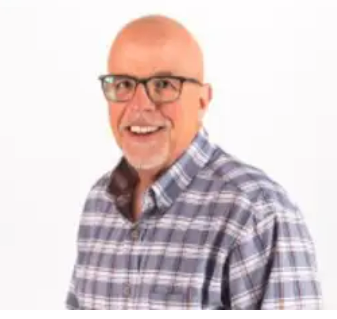 "We are pleased to see Ohio voters and legislators embracing adult-use cannabis. This marks a key milestone not just for Vext, but the industry as a whole. As the seventh most populous state in the country, with nearly 12 million total residents and a successful medical cannabis program, Ohio has a strong foundation to establish itself into a robust adult-use market. The results of this vote will ensure that Ohioans will have access to quality, regulated cannabis products and the state will also benefit from the jobs, tax revenue and related opportunities that an adult-use industry promotes," commented Eric Offenberger, CEO of Vext.

"Vext was early to identify the potential in the Ohio market and we have been deepening our presence in the state, through the acquisition of Appalachian Pharm Processing and the recently announced Ohio Expansion Transaction. With a fully-consolidated cultivation, manufacturing and retail footprint in Ohio, we are well positioned to continue growing revenue and profitability," Mr. Offenberger added.
About the Ohio Market

The Ohio medical cannabis market continues to grow with a 15% increase in number of patients and 82% increase in number of operating dispensaries over the past 12 months[2]. Medical cannabis sales are expected to reach $575 million in 2023[3].
Following the launch of the adult-use market, according to projections, adult-use sales in Ohio are expected to reach $1.5 billion to $2 billion in the first year and total $3.5 billion to $4 billion by the fourth year[4].
About Vext Science, Inc.
Vext Science, Inc. is a U.S.-based cannabis operator with vertical operations in Arizona and Ohio. Vext's expertise spans from cultivation through to retail operations in its key markets. Based out of Arizona, Vext owns and operates state-of-the-art cultivation facilities, fully built-out manufacturing facilities as well as dispensaries in both Arizona and Ohio. The Company manufactures Vapen™, one of the leading THC concentrates, edibles, and distillate cartridge brands in Arizona. Its selection of award-winning products are created with Vext's in-house, high-quality flower and distributed across Arizona and Ohio, as well as through Vext's partnerships in other states. Vext's leadership team brings a proven track record of building and operating profitable multi-state operations, with the Company having operated profitably since 2016. The Company's primary focus is to continue growing in its core states of Arizona and Ohio, bringing together cutting-edge science, manufacturing, and marketing to provide a reliable and valuable customer experience while generating shareholder value.
Vext's common shares are listed on the Canadian Securities Exchange under the symbol VEXT and trade on the OTCQX market under the symbol VEXTF. Learn more at www.vextscience.com and connect with Vext on X/Twitter and LinkedIn.
For more details on the Vapen brand:
Vapen website: VapenBrands.com
Instagram: @vapen
Facebook: @vapenbrands
Forward-Looking Statements
This news release contains "forward-looking statements" or "forward-looking information" (together, "forward-looking statements") within the meaning of applicable securities laws. Wherever possible, words such as "may", "would", "could", "should", "will", "anticipate", "believe", "plan", "expect", "intend", "estimate", "potential for", "see" and similar expressions have been used to identify these forward-looking statements. Forward-looking statements in this news release include, without limitation, the Company's outlook for and expected operating margins, capital allocation and other financial results; statements relating to the business and future activities of, and developments related thereto, the Company after the date of this news release, including such things as future business strategy, competitive strengths, goals, expansion and growth of the Company's business, operations and plans; expectations of market size and growth in the U.S. and the states in which the Company operates; expectations for other economic business or competitive factors related to the Company; the Company's business outlook; and expectations regarding the closing of the Ohio Expansion Transaction, including the anticipated closing date and receipt of regulatory approvals related thereto. These forward-looking statements reflect the current expectations of the Company's management for future growth, results of operations, performance and business prospects and opportunities and involve significant known and unknown risks, uncertainties and assumptions, including, without limitation, those listed in the Company's filings with the Canadian securities regulatory authorities (which may be viewed at www.sedarplus.ca). Should one or more of these risks or uncertainties materialize or should assumptions underlying the forward-looking statements prove incorrect, actual results, performance or achievements may vary materially from those expressed or implied by the forward-looking statements contained in this news release. These factors should be considered carefully, and prospective investors should not place undue reliance on the forward-looking statements. The Company disclaims any intention or obligation to revise forward-looking statements whether as a result of new information, future developments or otherwise, except as required by law.
The Canadian Securities Exchange has not reviewed, approved or disapproved the content of this news release.
Eric Offenberger
Chief Executive Officer
844-211-3725
For further information:
Jonathan Ross, Vext Investor Relations
[email protected]
416-244-9851
SOURCE: Vext Science, Inc
---
[1] Vext has executed an asset purchase agreement (the "Asset Purchase Agreement"), together with other definitive agreements (together with the Asset Purchase Agreement, the "Definitive Agreements"), with the members of Big Perm's Dispensary Ohio, LLC ("Big Perm") to acquire from Big Perm two cannabis dispensaries located in Ohio, as well as all licenses and assets related to the business of such dispensaries (the "Ohio Expansion Transaction"). Subject to receipt of required regulatory approvals and other customary conditions precedent, the Company expects that closing of the Ohio Expansion Transaction will occur in 2024.
[2] Ohio Medical Marijuana Control Program.
[3] 2023 MJBiz Factbook.
[4] https://mjbizdaily.com/ohio-votes-on-adult-use-marijuana-legalization-lawmakers-may-be-hurdle/