Electric Vehicle EV Engine 'Retro-Fitting' Company Nearing Commercialization
Minerva Oil Field Deal Valued at $116 Million, Nearing Completion
Principal Solar Incorporated is building a portfolio of both traditional and alternative energy start-ups.
While they have made numerous strategic investments, they have two near-term shots on goal, which could fuel the enthusiasm of investors in the next 6-9 months. The first is eTruck and the second is the asset-rich oilfield Minerva-Rockdale, with 11,000 gross acres and 936 wells.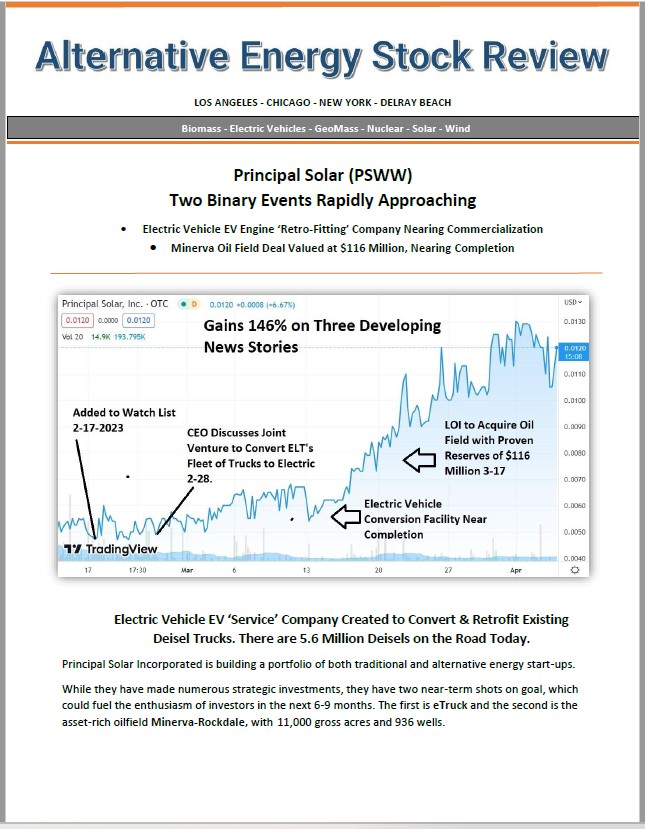 ---
Report: New Player in the Electric Vehicle (EV) Market?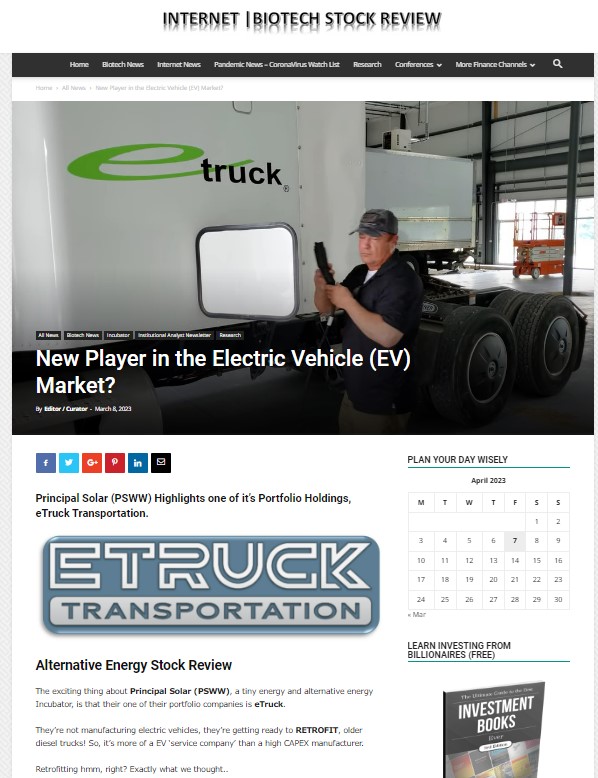 ---
Adding Principal Solar (PSWW) to Watch List.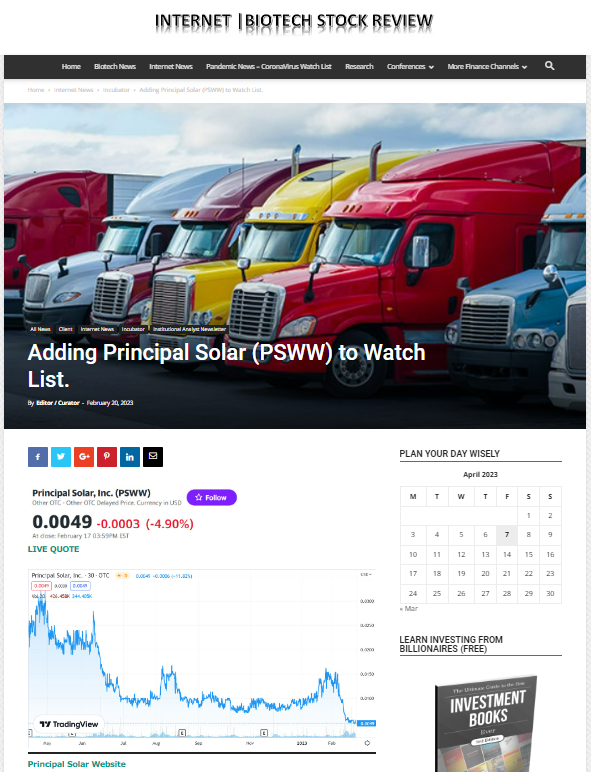 ---