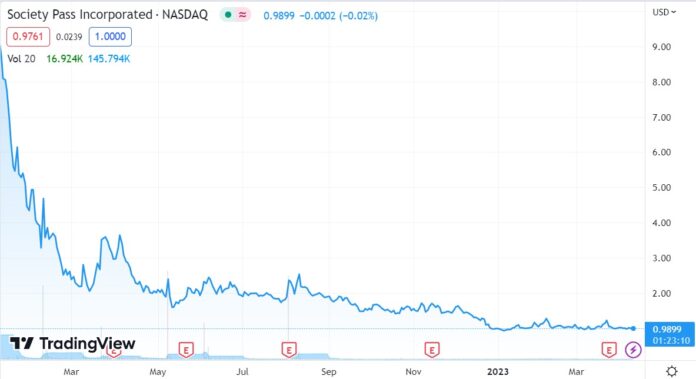 If we average out the two most recent price targets this month, we come out with a potential gain of 337% and that ain't bad.
Who will be right? Maxim with a $2.75 target, or ThinkEquity with a $6 target. Only time will tell…
Links to seven research reports
---
NEW YORK, NY, April 05, 2023 (GLOBE NEWSWIRE) — via NewMediaWire – Maxim Group LLC ("Maxim") issues research report on Society Pass Inc. (Nasdaq: SOPA) ("SoPa"), Southeast Asia's (SEA) next generation, data-driven, loyalty, fintech and e-commerce ecosystem.
Click Here (on Society Pass website) to view the full Maxim research report.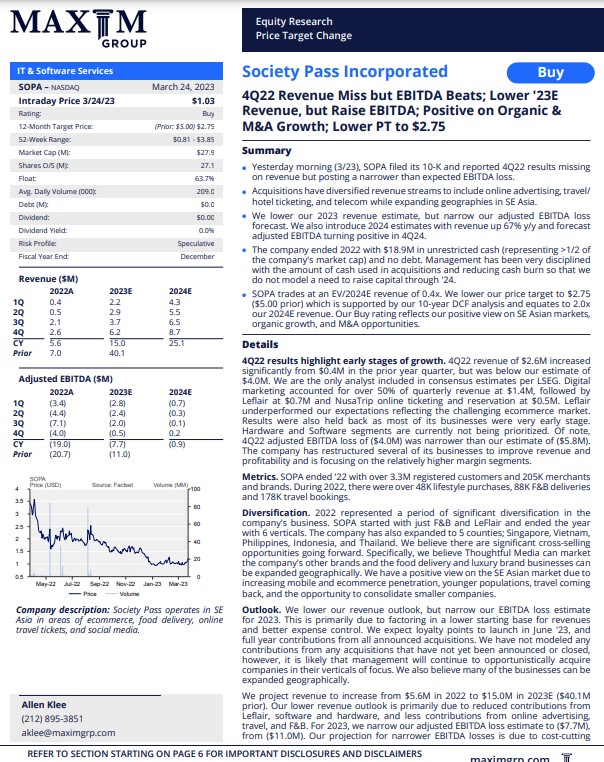 ---
Think Equity Targets a 500% Gain to $6.00