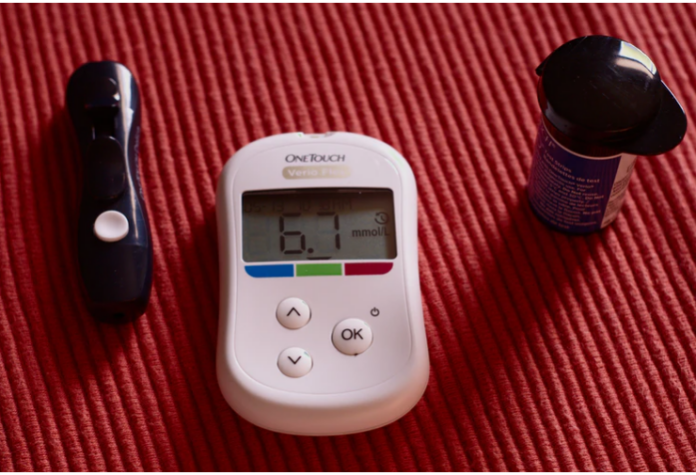 LATEST UPDATE July 13th, 2022, below.
---
(2021) We're getting way too many calls on this. We'll try to put a blow by blow here. Nothing here is advice. The price potential is currently $30 (in our mid), so calmer thinking during times like this should (could) prevail.
Reminder: The FDA is not bound by advisory panel recommendations, but it tends to follow them. Just 78% of the time. The agency expects to make a decision on teplizumab by July 2. This is what speculative investing is all about!
A Look at the Relationship Between FDA Advisory Committees, the Agency and Drug Approvals
"Thus, given the severity and rarity of the disease, the lack of treatments to delay its onset, and the impracticality of conducting a second long-term clinical trial, it seems appropriate to consider this single AWC trial plus confirmatory evidence as potentially meeting the standard for substantial evidence of effectiveness." FDA Briefing Document
Bookmark this page.
---
UPDATES
2022
July 13th, Adding Provention Bio (PRVB) $4.60 to 2022 Biotech Watch List.
July 11th, HC Wainwright sets $18 Price Target
July 7th, Provention Bio Announces $60 Million Private Placement
March 31st, Provention Bio (PRVB): BLA Accepted, $10 Price Target.
---
2021
July 6th, pre-open. Provention Bio Receives Complete Response Letter – Delay: Official press release.
Down but not out: FDA rejects Provention's diabetes drug as commercial product differs from trial drug, Endpoint.
Provention Bio slapped with FDA rejection for diabetes hopeful teplizumab. Fierce Bio
June 23rd, $8.42. Provention Bio: PDUFA Ahead, But Uncertainties Abound (SeekingAlpha)
June 7th, $7.22. Teplizumab: Can We Delay the Onset of Type 1? (DiaTribe)
June 1st $7.50. Provention Bio to Present at the Jefferies
---
May 28th $7.60. Provention Bio Inc. (PRVB) PT Lowered to $22.50 at Chardan Capital Markets Following FDA AdComm Vote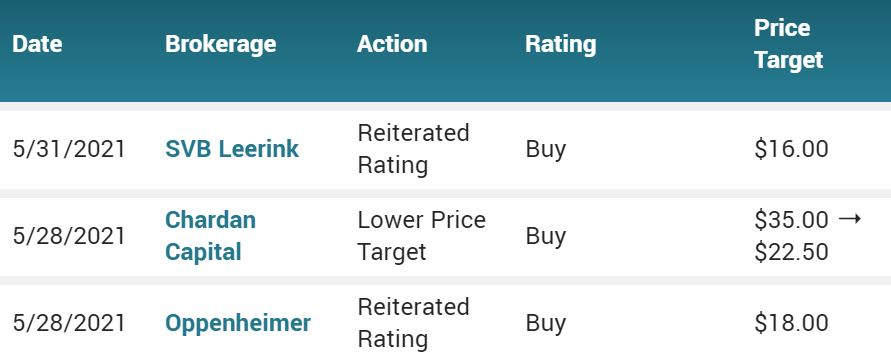 ---
CLOSING CHART 5-28-21.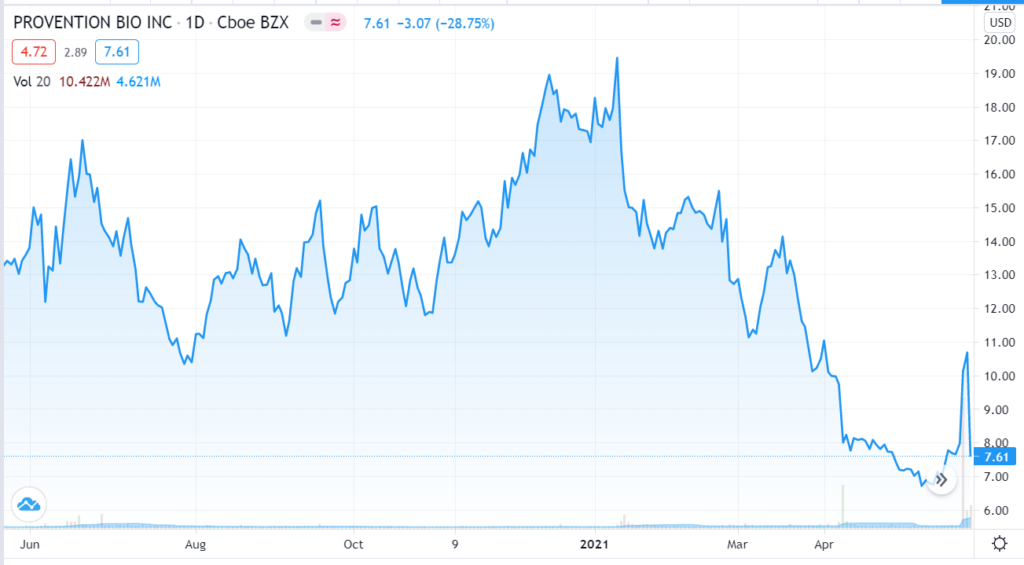 ---
May 28th, $9.00. Provention Bio brought back down to earth as FDA panel narrowly backs diabetes prevention drug. Fierce Bio
Quotes from panelists in link above. MUST READ!
(Like, NIH's Eunice Kennedy Shriver National Institute of Child Health and Human Development. Yanovski voted yes, "but had my finger over the no button for a long time during the period of voting.")
---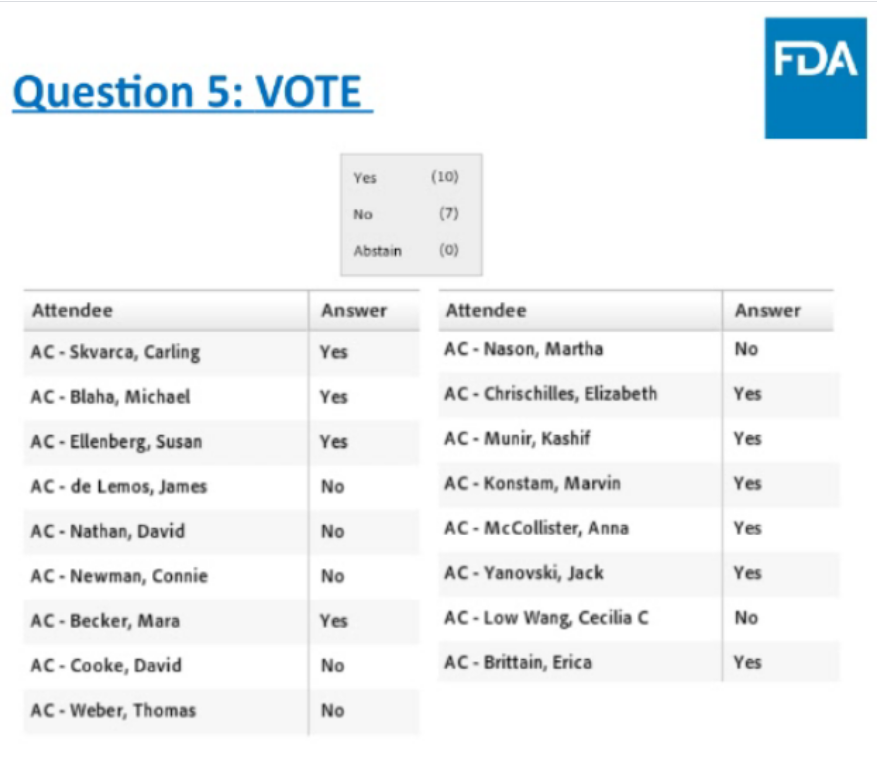 ---
Wild pre-market trading 9:15: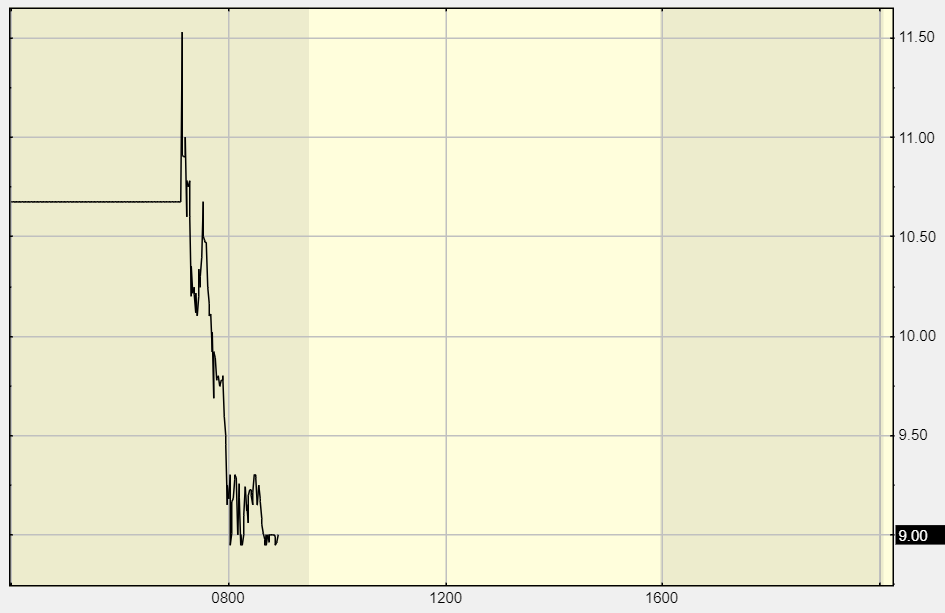 ---
May 28th: FDA Advisory Committee Votes in Favor of the Benefits of Teplizumab Outweighing the Risks in Support of Approval to Delay Clinical Type 1 Diabetes.
One of our 'expert' subscribers (where we got the idea) states: "Never in my life have I seen the FDA goes against the panel of Experts. Never seen the panel approve and then the FDA not approve. Never seen the panel not approve and then the FDA approve. The whole point is the panel takes the burden off the FDA."
Select excerpts:
Endocrinologic and Metabolic Drugs Advisory Committee (EMDAC) of the U.S. Food and Drug Administration (FDA) voted 10 yes and 7 no on the question, "Does the information provided in the background documents and presentations by the Applicant and FDA show that the benefits of teplizumab outweigh the risks in support of approval to delay clinical type 1 diabetes mellitus?". (compared to a placebo)
180 letters submitted to the EMDAC docket, what it means to live with T1D and how meaningful a delay in onset of two or more years would be.
..we would like to thank the EMDAC for their thorough discussion and deliberations resulting in today's favorable vote.
We know the T1D community and at-risk patients and their families in particular are waiting urgently for access to clinical advancements to address their significant medical needs.
The FDA granted Breakthrough Therapy designation to teplizumab and priority review designation for the Biologics License Application (BLA). The Prescription Drug User Fee Act (PDUFA) action date is July 2, 2021. The FDA will consider today's vote as it reviews the BLA, although it is not obligated to follow the Committee's recommendation.
The Company reiterates previous guidance that the FDA's PK comparability considerations are likely to result in a delay in potential BLA approval timelines.
The psychological impact of T1D is hard to quantify, but a diagnosis is life-altering, and regular monitoring and maintenance can be extremely stressful. T1D typically takes more than a decade off a person's life, and life expectancy is reduced by 16 years on average for people diagnosed before the age of 10. Insulin is the current T1D treatment. It is necessary to keep patients alive, but it is a constant effort for patients. No disease-modifying treatments for T1D are currently available.
---
May 27th, $10.68: Provention Bio Stock Trading Halted Today
---
May 25th, $10.68: Provention Bio, in need of AdComm's support for diabetes drug, may have what it needs to satisfy the FDA, Fierce Biotech.
Provention Bio's stock flew skyward Tuesday as FDA advisory panel documents apparently backed the efficacy of its diabetes prevention drug teplizumab while avoiding a larger question about the quality of the biotech's manufacturing.
The company warned that the FDA's request for more information would likely delay a decision past its July 2 deadline, but the advisory committee meeting, scheduled for May 27, would go ahead.
If the panel signals its support, the company may be able to work with the agency through a breakthrough therapy designation to swiftly resolve the concerns.
---
May 25th, $10.68: Why Provention Bio Stock Is Trading Higher Today? Benzinga
---
May 25th, at the open: Provention Bio Announces Posting of Briefing Documents for FDA Advisory Committee Meeting
Wild day, closes at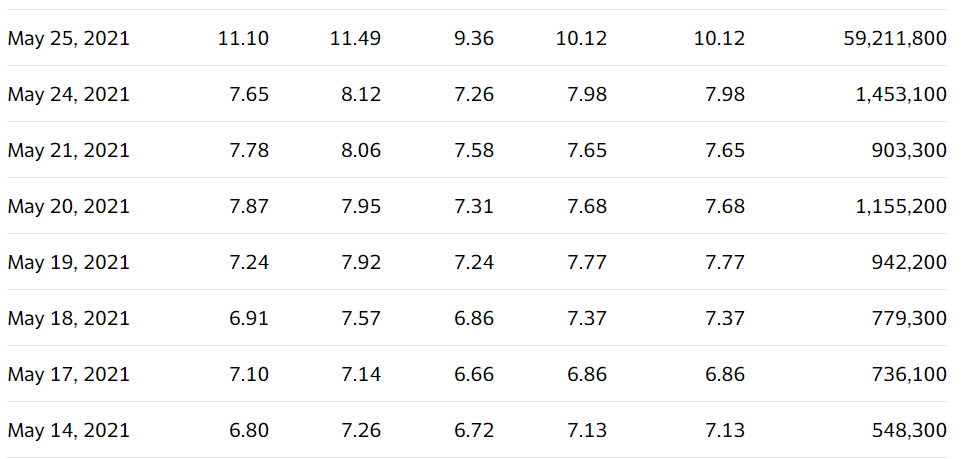 ---
May 25th $7.99. The skinny is there is a big meeting on the 27th. While everyone agrees the odds of getting a go-ahead from the FDA in two days isn't in the cards – there is a tiny chance. That would be a panel approval and FDA approval on the same day. In which the stock would race right back to $20.

It seems bets are being made now – in anticipation of clear "guidance" from the panel with regards to what they need to do to get the drug approved. And some are making wild-card bets that approval comes. If the majority of bets are being made on clearer (positive) guidance, it goes higher. If the majority of bets (we can't know) are being made on an early approval (and it doesn't come), it trades lower.

As a reminder, the FDA said, "…identified deficiencies that preclude discussion of labeling and post-marketing does not reflect a final decision on the information under review" and that the FDA is "willing to discuss these issues concurrently with its ongoing review."
Yeah, gobildy goop. It basically means "they need more testing" which takes time. And we can only guess about how much time exactly – with no help from the company or the FDA.

Everyone (our 'expert' friends and Wall Street) agree it WILL eventually be approved – with a timeline of roughly a year from now though. At which it could be a $30 stock.
So this is an odd bird. Cash on the books is near $207 million or near $5.00 per share. (though they spend $30M a quarter). Short term is anyone's guess. Long-term 3x. Sounds like a good bet.
If we discovered it for the first time today – we'd be all over it.
LIVE QUOTE
19 million shares traded on the day of trial delay news. Bettors coming back now.
Here they come!
Shareholder call for details nerds, a tad technical but readable:
https://seekingalpha.com/article/4425995-provention-bio-inc-prvb-ceo-ashleigh-palmer-on-q1-2021-results-earnings-call-transcript?utm_source=quotemedia.com&utm_medium=referral
Biotech Six Pack Watch List Stocks (2020 and 2021) to Peak

American BriVision (ABVC) $3.30 to $6.00, up 81%
Citius Pharma (CTXR) $1.02 to $2.91, up 185%
Dicerna (DRNA) $21 to $32.67 up 55%
Dyadic (DYAI) $5.91 to $10.98, up 85%
Fortress Biotech (FBIO) $2.70 to $5.08, up 88%Hepion (HEPA) $1.75 to $2.98 up 72%
Immunomedics (IMMU) $18.78 to $87.00, up 363% (acquired)
Latern Pharma (LTRN) $21.25 to $14.75 down 39%Provention (PRVB) $13.50 to $8.00 down 38%
*Adding Hapbee Technologies (HAPBF) $0.35 to 2021 Watch List this week.
---
April 9th, $8.08: Provention Bio: Oversold Territory, An Attractive Buying Opportunity. Biotech Valley Insights.
Trouble brewing for Provention? Endpoints.
---
March 17th, $13.25: Provention Bio (PRVB) $13.51 Added to Biotech Six Pack. Biotech Stock Review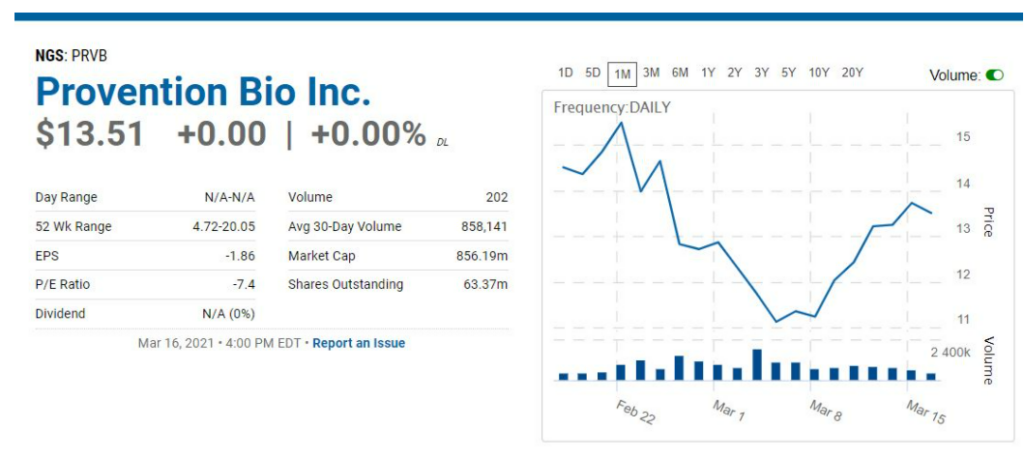 September 22nd, 2020. Cost Effectiveness of Teplizumab for Prevention of Type 1 Diabetes Among Different Target Patient Groups