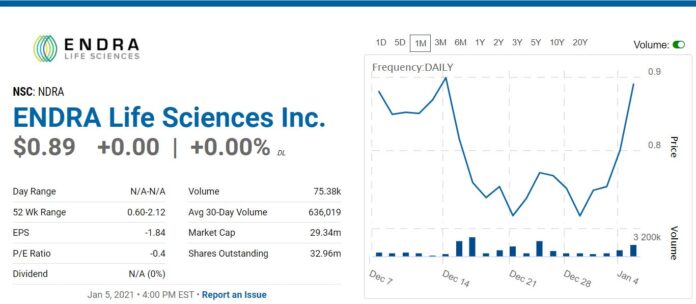 Another Fatty Liver Idea. This Time a Play on Detecting Fatty Liver Non-Invasively. Heads Up. Nearing Resistance at $0.89.
Excess fat in the liver (steatosis) is the root cause of Non-Alcoholic Fatty Liver Disease (NAFLD) and Non-Alcoholic Steatohepatitis (NASH), which affect more than 1 billion people globally.
They closed a smallish $5 million secondary in late December.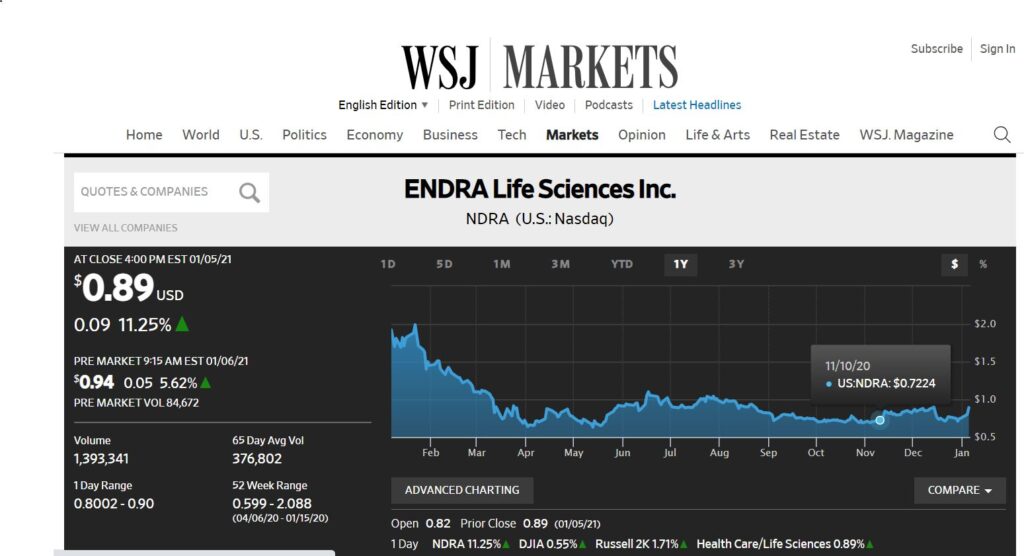 We came across ENDRA while doing research on the fatty liver problem affecting up to 25% of the US population. This is a huge problem that can lead to cirrhosis of the liver, whether you're a drinker or not. Like diabetes, this is a hidden killer with few symptoms. Unlike diabetes, it cannot be easily detected using a simple blood test.
ENDRA is looking to change that.
Not many details forthcoming other than to say we think this is an opportune time, in that it is nearing a breakout, after a very difficult 2020. There should be enough information below to make an intelligent decision!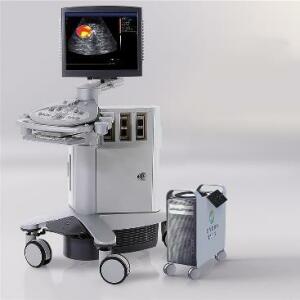 TAEUS® is a new, proprietary way to measure fat in the liver that is now CE-marked for sale in Europe. The technology is non-invasive and costs 50x less than MRI. TAEUS® works with any B-mode ultrasound machine, but it does what ultrasound alone cannot do: Measure steatosis (liver fat) and early staging of NAFLD/NASH.
TAEUS® uses a unique, groundbreaking combination of radio frequency and ultrasound to characterize human tissue in a way similar to MRI—at 50x lower cost, and at the point of patient care.
---
"If we could diagnose NAFLD-NASH early in the disease cycle, while it is still reversible, with a tool that is safe and easily accessible at the point of patient care, it could improve the health of millions of people and dramatically lower healthcare costs associated with later-stage acute disease management. ENDRA's Thermo Acoustic Enhanced Ultrasound® (TAEUS®) liver device could be a game changer in the clinical care cycle of liver disease."
— Sam Gambhir, M.D, Ph.D
Chair, Dept. of Radiology and Director, Molecular Imaging Program, Stanford University
---

---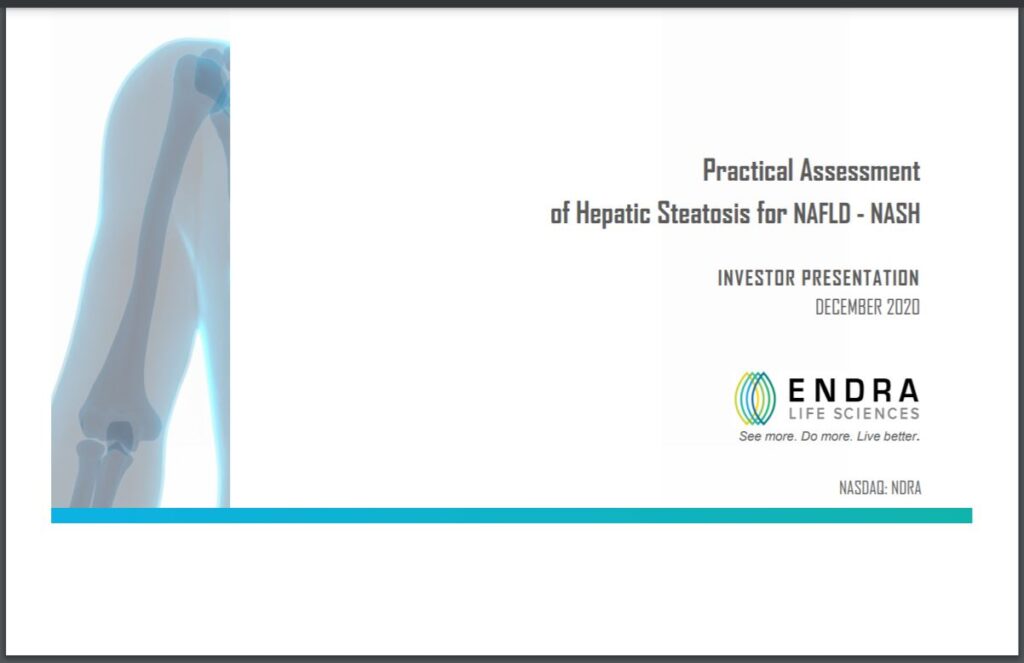 Website: ENDRA
About ENDRA Life Sciences Inc.
ENDRA Life Sciences is the pioneer of Thermo Acoustic Enhanced UltraSound (TAEUS®), a ground-breaking technology being developed to visualize tissue like MRI, but at 1/50th the cost and at the point of patient care. TAEUS® is designed to work in concert with the over 1 million ultrasound systems in use globally today. TAEUS® is initially focused on the measurement of fat in the liver as a means to assess and monitor Non-Alcoholic Fatty Liver Disease (NAFLD) and inflammation (NASH), chronic liver conditions that affect over 1 billion people globally, and for which there are no practical diagnostic tools. Beyond the liver, ENDRA is exploring several other clinical applications of TAEUS®, including visualization of tissue temperature during energy-based surgical procedures. For more information, please visitwww.endrainc.com.
Forward-Looking Statements
All statements in this news release that are not based on historical fact are "forward-looking statements" within the meaning of Section 27A of the Securities Act of 1933 and Section 21E of the Securities Exchange Act of 1934. Forward-looking statements, which are based on certain assumptions and describe our future plans, strategies and expectations, can generally be identified by the use of forward-looking terms such as "believe," "expect," "may," "will," "should," "could," "seek," "intend," "plan," "goal," "estimate," "anticipate" or other comparable terms. Examples of forward-looking statements include, among others, estimates of the timing of future events and achievements, such as the expectations regarding commercializing the TAEUS® device, establishing evaluation reference sites and initial sales in Europe, receipt of U.S. Food and Drug Administration regulatory approval and expectations concerning ENDRA's business strategy. Forward-looking statements involve inherent risks and uncertainties that could cause actual results to differ materially from those in the forward-looking statements as a result of various factors including, among others, our ability to develop a commercially feasible technology; receipt of necessary regulatory approvals; the impact of COVID-19 on our business plans; our ability to find and maintain development partners, market acceptance of our technology and the amount and nature of competition in our industry; our ability to protect our intellectual property; and the other risks and uncertainties described in ENDRA's filings with the Securities and Exchange Commission. The forward-looking statements made in this news release speak only as of the date of issuance, and ENDRA assumes no obligation to update any such forward-looking statements to reflect actual results or changes in expectations, except as otherwise required by law.
Company Contact:
David Wells
Chief Financial Officer
(734) 997-0464
[email protected]
www.endrainc.com