Galaxy Digital (GLXY.TO, BRPHF) $12.85, $9.75.
The story remains the same from exactly two months ago today. As Bitcoin goes, so should Galaxy. And you don't need to worry about a crypto-wallet getting hacked!
And you don't have to worry about being embarrassed telling your friends that you invested in Bitcoin – who are just waiting to tell you "I told you so," if it goes back to $3,000.
And we still remember the days when someone could brag, about a double, in two months. Crazy times.
Here's how bitcoin could soon be worth $146,000 according to JPMorgan. Which would be the same as $45-$54 for Galaxy.
Impossible Finance : From Ponzi to Bitcoin — The Perfection of the Scam
Adding Galaxy Digital (GLXY) $5.19 to Watch List.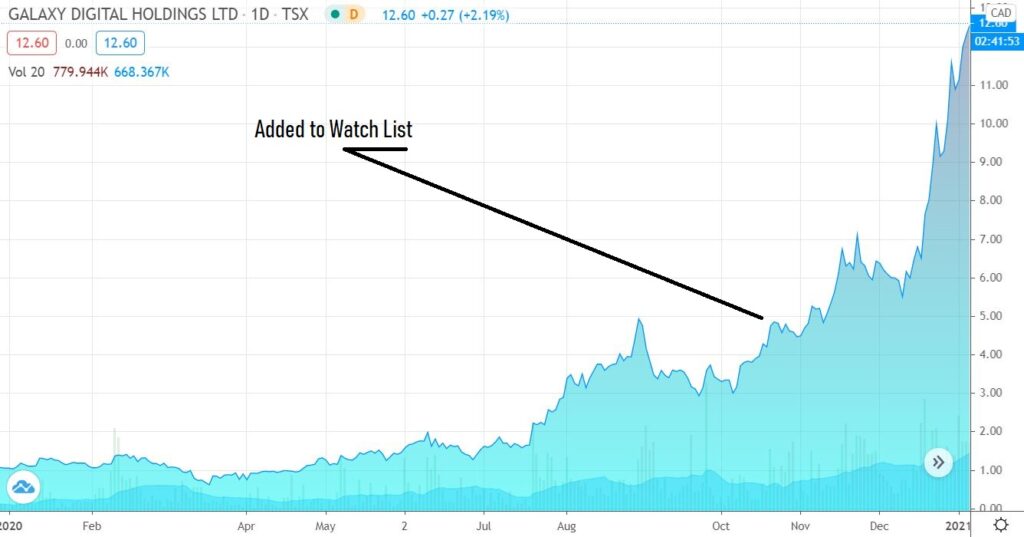 GALAXY VS BITCOIN