TODAY'S LETTER
Frontier Bio (FBIO) $3.90. We Have Another Double!
American BriVision (ABVC) $4.00. Wait, What? Yet Another Double.
Aphex BioCleanse (SNST) $1.80. Wait, What? Seeking FDA Approval on a Sanitizer.
The Alkaline Water Company (WTER) $1.50 vs Celcius Holdings (CELH) $20. Must Read.
Bavarian "Cure for Common Cold" Nordic (BVNRY) $11.50 up 10%. Has to Start Somewhere.
Video: What to Look for in Management.
Wall Street Has Never Been Huge on Loyalty, But Never Quite Like This.
About ten years ago we were excited beyond words over craft-beer. We gave beer up in the '80s (graduated to Martini's) so we really don't drink it. But we were excited about an established industry that was being attacked by these little guys and the opportunity it presented for craft brewers. No single entity could compete against Budweiser, but what about 2,000 little guys?
As a child, we had four choices of wine. White, Red, Burgandy, and Chablis. In beer, in Chicago – we had Old Style, Budweiser, Stroh's, Miller High-Life of course, and Heneikken was really the only import with a noticeable presence. The light beers started to make inroads, but The Mexican's hadn't yet arrived.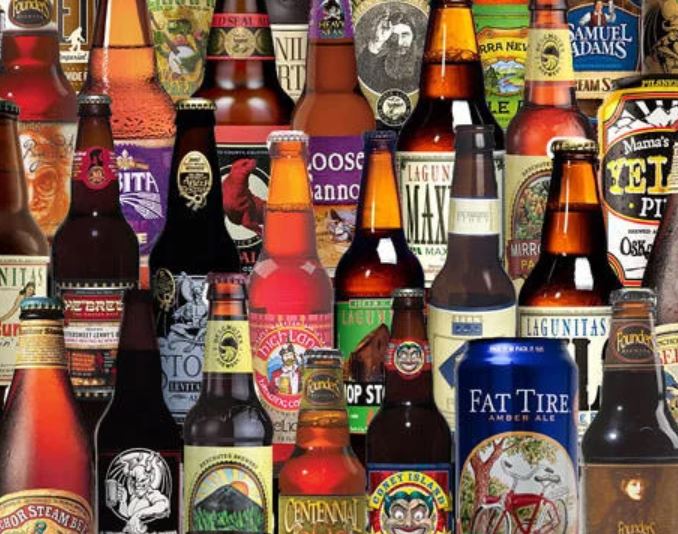 Back then everyone had loyalty to their brand and it was near impossible to launch a new one. Most beer drinkers had tried the established five brands and then developed a fierce loyalty to what they liked best.
It was simpler times, you tried everything out there and then settled on your favorite – like with women, with one eventually becoming your wife. It was goal-oriented drinking with drinkers proclaiming, "this is the best." They wore Budweiser t-shirts, hats and may have had a Budweiser poster in the bedroom.
Then things changed in the craft sector. Beers infused with something? IPA? First, there was 10, then 20, then hundreds, then thousands, then more than even the most dedicated beer drinker could ever try. And out went loyalty. Soon bars had beer keg-handle graveyards. A new keg every week, replacing whatever last week's favorite was. Suddenly there were more categories of beers than we had choices of beers growing up – Stouts, Ales, Porters, Witbiers, Pilsners. If did you manage to settle on a favorite, you might not be able to find it the following month.
So to get to the point, that is what the stock market has turned into. We have been sector players since 1995. We early on recognized that out-performance doesn't come from individual stock picking, it comes from sector picking. There are points when Biotechs led, Internets led, Solar plays led, and even when Restaurants led.
Back fifteen-years ago sector rallies typically lasted for up to five years. That got shortened to about three years between 2010-2015 – and since then they've gotten compressed to maybe 1 1/2 years if you're lucky (excluding Tesla, Netflix, Apple – who will provide its fans with a day of reckoning, trust us on that.).
Bitcoin went from $1,000 to near $20,000 from March to December of 2017. Then Marijuana took off. Look at this chart on Tilray. It's almost identical to every other stock in the group.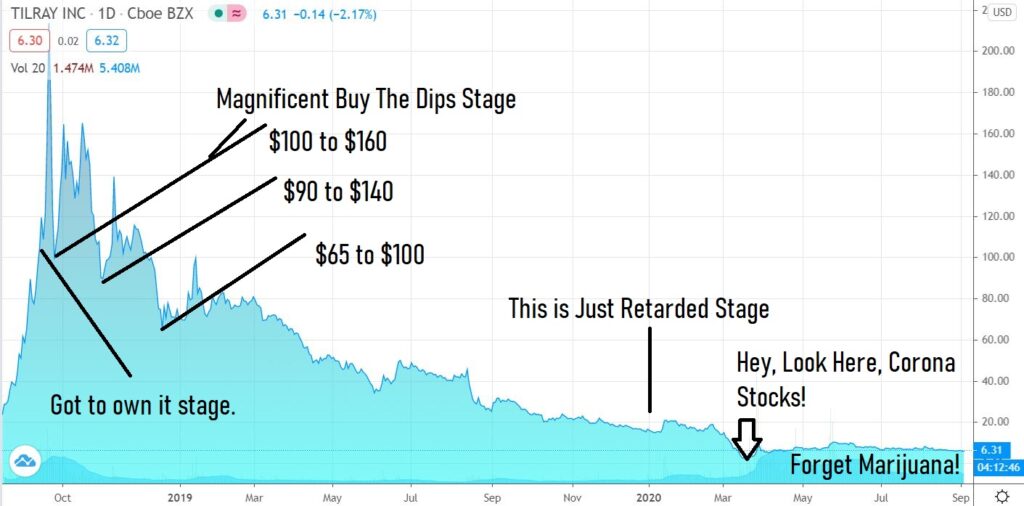 There was no genius in buying Tilray, Cronos, or Canopy Growth on fundamentals. The genius was spotting a sector on the move – spotting and buying the dip bounces and then (hopefully) after a couple failed bounces, the genius investor recognized that deflated balls don't bounce, took their winning chips, and left! Game-over, what's next?
Which brings us to Corona stocks. We are now in a dip stage, not knowing but expecting some serious bounceage ahead. Fundamentally (sort-of speaking) we expect the crowd to come to the realization during the upcoming flu season, that some magical vaccine that will bring everything, overnight, back to normal, isn't coming.
DIP STAGE – BIG DOWN MONTH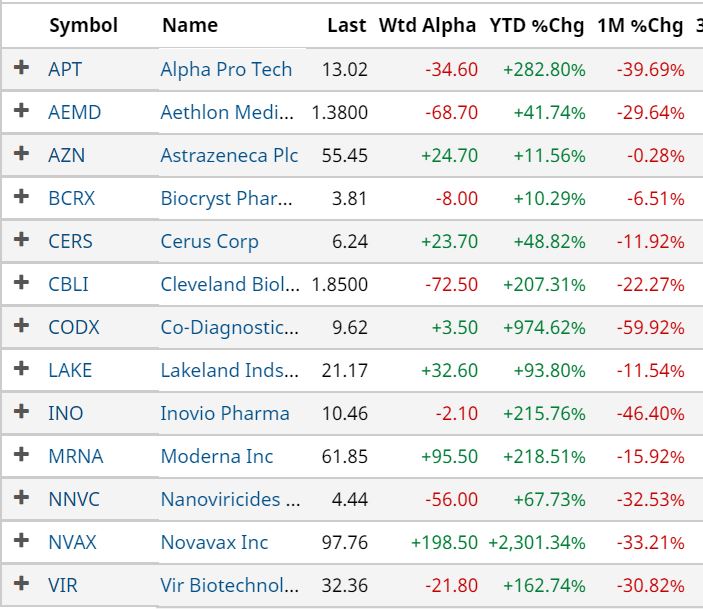 A cure-all vaccine by New Years? It ain't going to happen folks. The last time we checked (last winter) they had a vaccine for 'Influenza A-B' readily available at your local Walgreens and CVS. It was 29% effective and 56 million people still caught the flu!
Once investors come to the realization that this is a long-term problem, we'll see a bounce. How long that rally lasts – only time will tell.
Regular Old Flu, Kills 290,000 to 650,000 a Year.
Flu Season Coming Up Next. What to Expect.
DIP OF 1987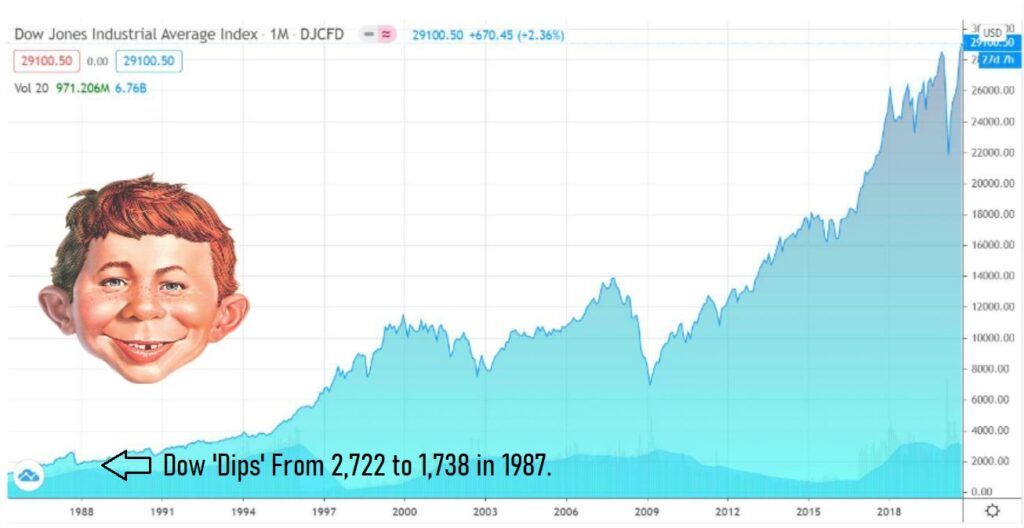 We're a little pressed on time, so we'll use a link to news and/or posts from the website. We don't email everything we post on the site..so in case you missed.
---
Frontier Bio (FBIO). We Have Another Double!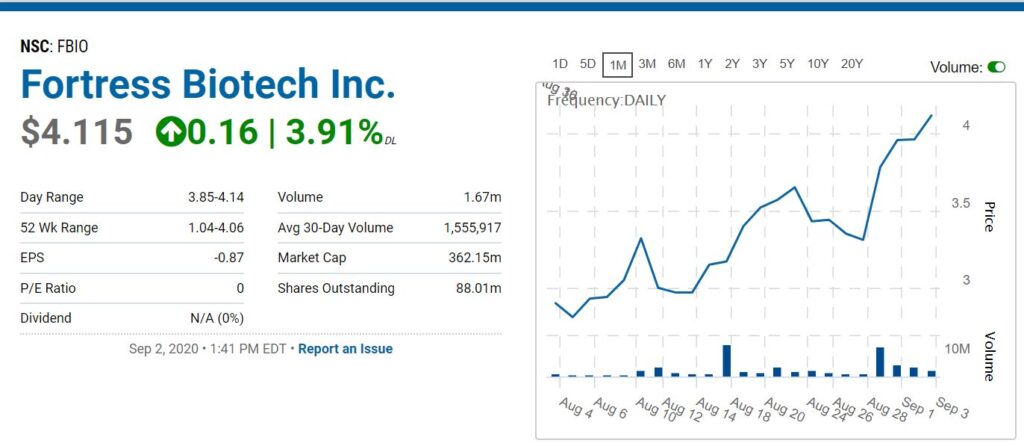 Sometimes we Can't Beleive Our Luck Over the Last Couple Years. But There You Have it, at Least we Know It's Luck!

While we are not a trading firm, at the same time, it's rare to find us in any stock for 10 years. This is our favorite long-term Biotech pick – our Tesla, Netflix, Apple type play. An energizer bunny and incubator that we think can just go and go and go. We'll be kind of old in ten-years, but you never know – if it's going where we think it's going, well raise the Tequila Fiesta flag.
Unfortunately, Frontier has been something of the Rodney Dangerfield of Biotechs, so we don't know what it will take for Wall Street to see what we see (and spurt the price significantly higher) – but it's nice to be up 100% (one day shy of one year, from adding it to the Watch List) while we wait!
And We Have Another Double. Frontier Bio (FBIO) Crosses $4.00.
---
American BriVision (ABVC). Wait, What? Yet Another Double.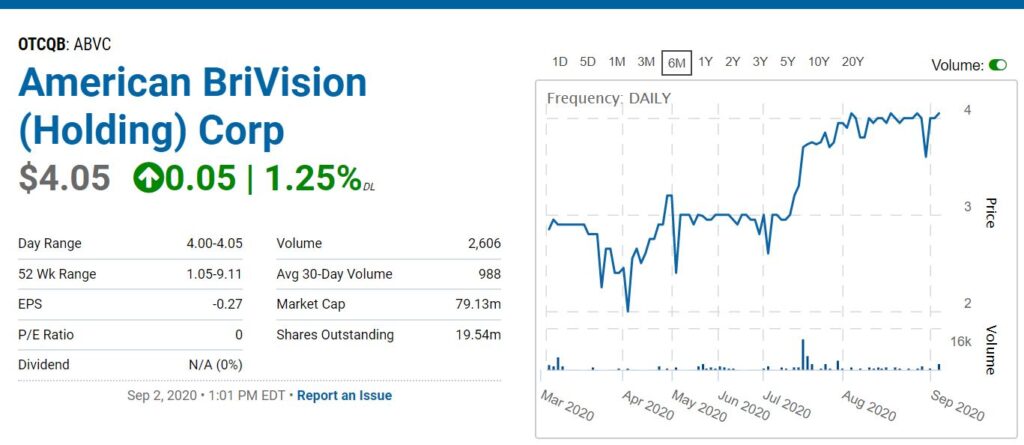 We keep telling you, we have a knack for this! Truth be told it doesn't trade much. But for an enterprising investor who has the wherewithal and patience to sit on the bid and hope to get filled, American BriVision has a bright future. They will hopefully report some statistically significant new related to Vitargus, their revolutionary eye-ball replacement juice in the very near future.
They did report patent-related news on a clinical depression treatment they are working on and for the first time (maybe they were shy) revealed that much of their drug development is botanical sourced – which is a big deal. A huge deal in our opinion.
American BriVision's (ABVC) Novel Polygala Plant Extract, for the Treatment of Clinical Depression.
---
Aphex BioCleanse (SNST). Wait, What? Seeking FDA Approval on a Sanitizer.
Aphex BioCleanse (SNST) Name & Symbol Change Expected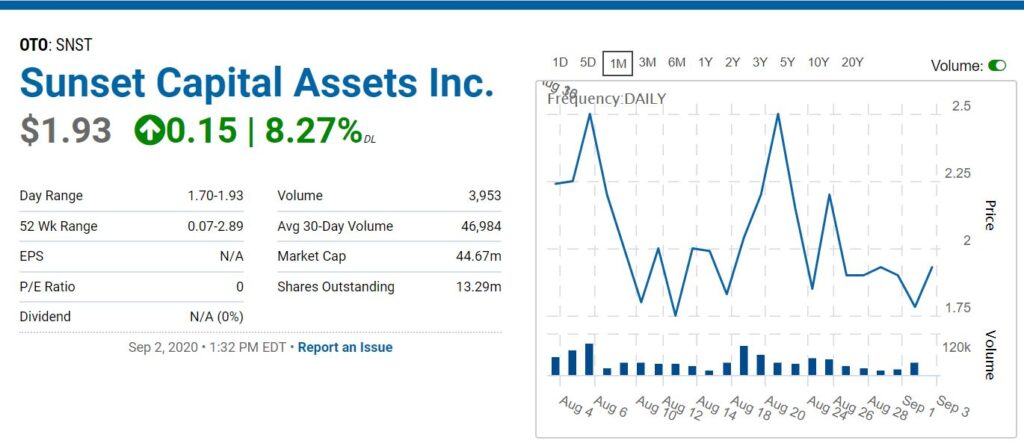 This is our favorite Corona related story in that they are at the front lines in the battle against infectious diseases – which is hand and surface sanitizing. Now you might say, "Roland, isn't that an awful crowded market?"
Well, the answer is yes, but. Yes it's crowded and yes even Clorox has stated they can't keep up with their demand of 'a couple hundred million in sales of cleaning products' BUT Aphex BioCleanse is not selling alcohol sanitizer, nor does it have anything to do with bleach – which are both poisonous by the way.
Aphex BioCleanse is in a world of its own. Quite possibly, they have the world's best hand and surface sanitizer. And being non-toxic, it can even be used on food (lettuce, fruits, etc) which in itself could be a huge, huge market. Enough we think, to support a publicly-traded company.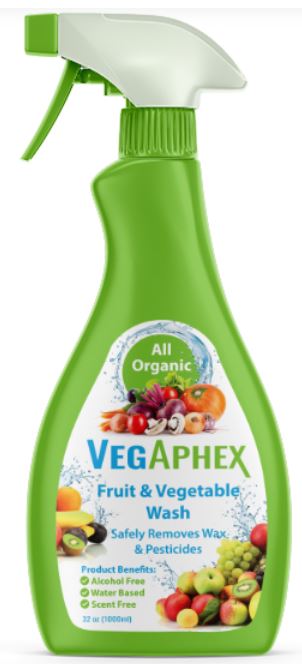 So the big but is that THEY ARE NOT competing with alcohol-based sanitizers. Which is 90% of the market. If consumers come to understand this may be more effective and safer than alcohol, it could possibly be one of the most significant and best selling new consumer products to be launched in 20 years. Like spiked seltzer water – which is eating beers lunch as we speak.
The same job get's done, but just better!
The hardest thing about the company is how do you value a newly launched technology which has the potential to disrupt an entire category? Namely alcohol-based sanitizers. Conceptually it really does remind us of White Claw, Mile's Hard Lemonade, and Truly Seltzer water. They came from nowhere and are expected to hit $500 million in sales this year and $2.5 billion next year. How would you value White Claw when they first launched? Whatever number you could come up with when they first launched, would probably have been off by a factor of 50x.
The Truth About the Owner of White Claw.
So how do you value it? We have our thinking cap on. In the meantime, follow their progress – this could be a historic David vs Goliath story unfolding in front of our very own eyes.
In addition, as if this story couldn't get any better. They just announced going head-to-head in a 300 person clinical trial against alcohol AND even better, better announced they submitted the product to the FDA as a GRAS (Generally Regarded as Safe) as an active ingredient for use with food products. Hello.
The trial is being supervised by Dr. Frank Peacock of Now BioPharma who is a Professor of Emergency Medicine, Associate Chair, and Research Director at Baylor College of Medicine. Dr. Peacock is a dominant and famous international researcher, having run 150 industry sponsored investigations and with nearly 600 peer reviewed research publications. Dr. Peacock is the two-time winner of the Research Paper of the Year Award from the American College of Emergency Physicians.
Now BioPharma has working relationships with the top 60 emergency medicine clinical sites in the USA.
Aphex BioCleanse Hand Sanitizer Seeking FDA GRAS Approval.
Research Report: Adding Aphex BioCleanse Systems (SNST) to CoronaVirus Watch List.
Generally Recognized as Safe (GRAS) FDA Report.
---
The Alkaline Water Company (WTER) vs Celcius Holdings (CELH). Must Read.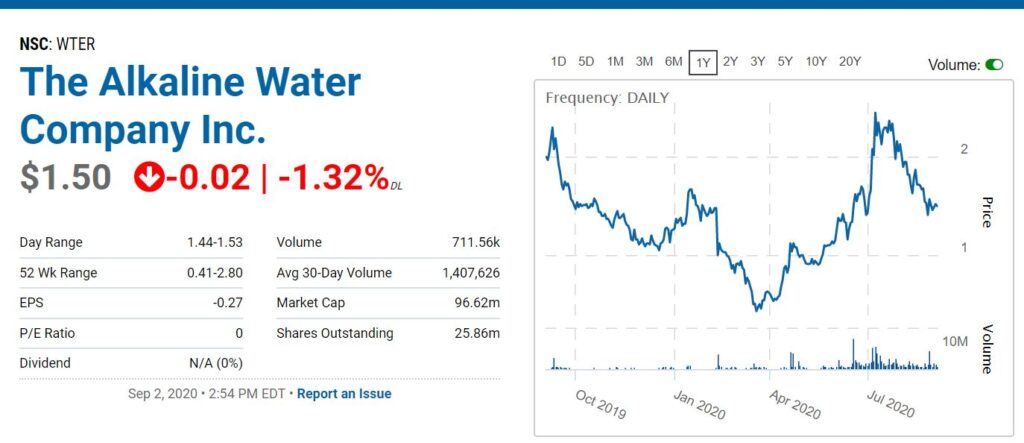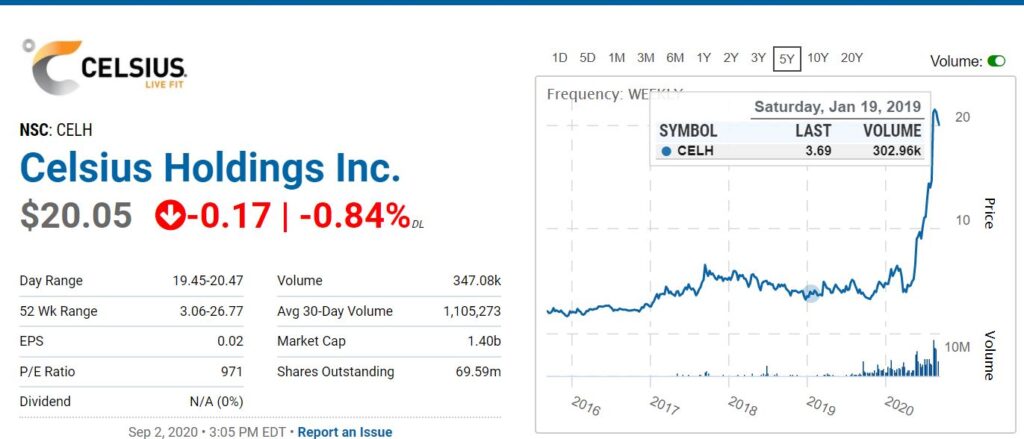 If you're a quant, a fundamentalist, or enjoy comparative analysis you've got to read this. We pit The Alkaline Water Company (WTER) which is selling at 1.5 times sales against Celcius Holdings (CELH) which is selling for 15 times sales and then ask you, which do you think will be the better performer – in the next 5 years.
We found Celcius when it was selling for $1.00 per share in 2015 and on no one's screen. Today it's valued near $1.5 billion. It is the second best performer on the Beverage Stock Review Watch List, gaining 26 times in value, slightly behind New Age Beverages which gained 28 times in value at its peak.
Alkaline Water (WTER) vs. Celcius (CELH). Tale of the Tape!
---
Bavarian "Cure for Common Cold" Nordic (BVNRY) up 10%. Has to Start Somewhere.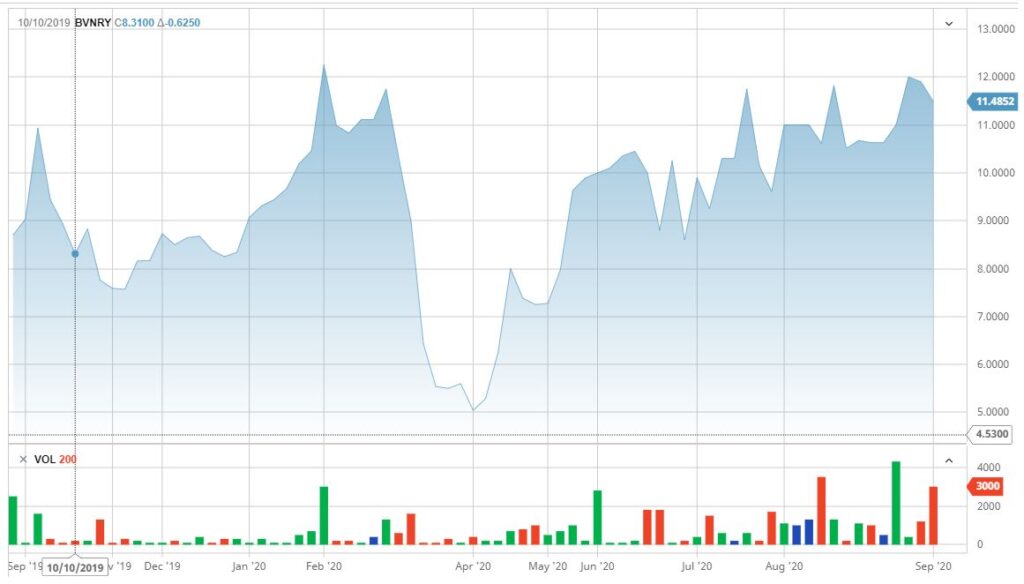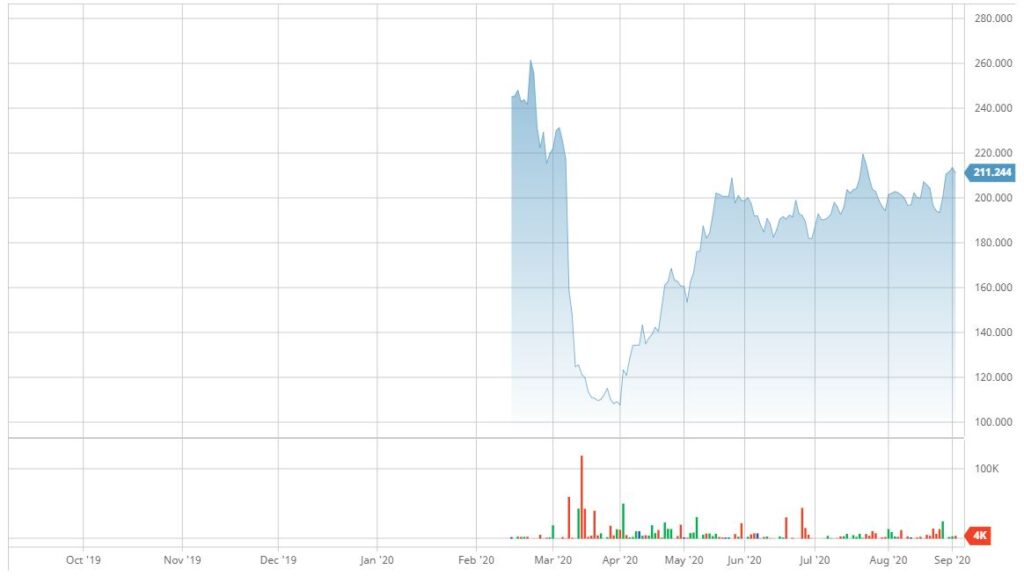 Yes, we are not kidding. We have actually found a cure for the common cold. It's up 10% from where we added it to the Corona Stock Watch List in US trading from $10.50 to $11.50 and from $193 to $211 on the London Exchange. How could anyone not be interested? A ton of coverage actually.
Look What We Found. A Bavarian Cure for the Common Cold and CoronaVirus Play!
---
Video: What to Look for in Management.
We spend 100's of hours watching financial related views from independents, Stanford Scool of Business and Wharton (at 1.5x speed) and this is one of the best and most interesting we have ever come across. Hedge Fund manager interviewed by the MicroCap Club
Its an hour long but well worth the time.
Michael Shearn founded Time Value of Money, LP, a private investment firm, in 1996, to devote his attention to selecting and researching stocks and private investments. He launched the Compound Money Fund, LP, a concentrated value fund, in 2007. Shearn serves on the Investment Committee of Southwestern University, which oversees the school's $250 million endowments. He is also a member of the Advisory Board for the University of Texas MBA Investment Fund.
"I own Shopify (NYSE:SHOP), Arista (NYSE:ANET), which I actually got the idea for from Motley Fool, Appian (NASDAQ:APPN) is in there, and Brookfield Asset Management (NYSE:BAM) has been a long-term holding for me. I'm looking for compounding machines." Motley Fool Interview
---

---
ABVC, SNST, and WTER are all clients, please see individual reports for detailed disclosure and disclaimer details.