Better to Wait a Year?
Snowflake shares more than double. It's the biggest software IPO ever
Price at $120, opening looks like $280. What the?
We remember being on a plane watching the Facebook IPO. Every time we refreshed the screen is was indicating another dollar higher.
On May 18, 2012, Facebook held its initial public offering, trading on the Nasdaq. At that time, it was the largest technology IPO in U.S. history. Facebook offered 421,233,615 shares at a price of $38 per share and raised $16 billion through that offering. Initial trading saw the stock shoot up to as much as $45. Wiki
Facebook reportedly turned down a $75 million offer from Viacom in 2006. That same year, Yahoo! attempted to buy the company for $1 billion but Zuckerberg refused. Also that year, BusinessWeek reported a $2 billion valuation for the company.
---
FACEBOOK IPO PRICES AT $38
Don't be this investor?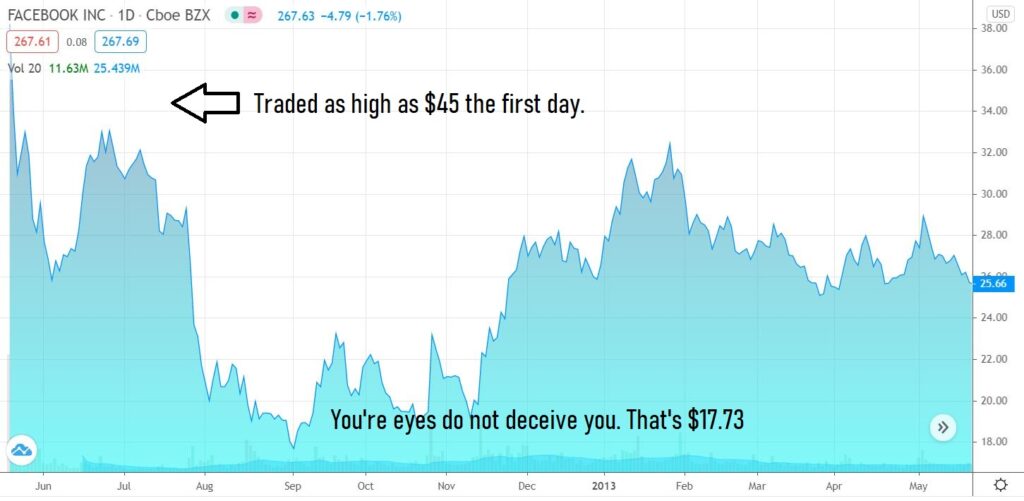 ---
SNOWFLAKE IPO PRICES AT $120 AND OPENS AT $245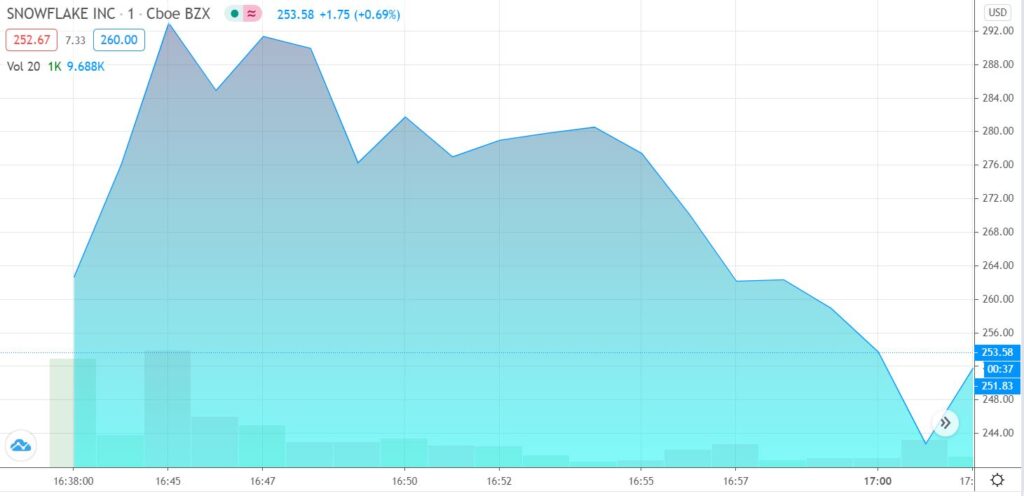 Snowflake priced its initial public offering Tuesday night at $120 a share — well above the expected range of $100 to $110. That price range was revised upward from the original expectation of $75 to $85 a share earlier this month.
The company sold 28 million shares and raised nearly $3.4 billion from the IPO. The impressive debut makes Snowflake the largest software IPO ever, easily topping the 2007 IPO of Dell (DELL)-backed VMWare (VMW), which raised nearly $1 billion.
Snowflake is valued at near $70 billion.
Revenue more than doubled in the past six months, to $242 million. But the company posted a net loss of $171 million, slightly less than the loss it posted in the same period a year ago.
---
A low-profile investor who bet on Snowflake eight years ago is up more than $12 billion after IPO pop
---