IPO Buyers Liked it at $5.00. We Liked it at $0.85. We Love it at $0.55.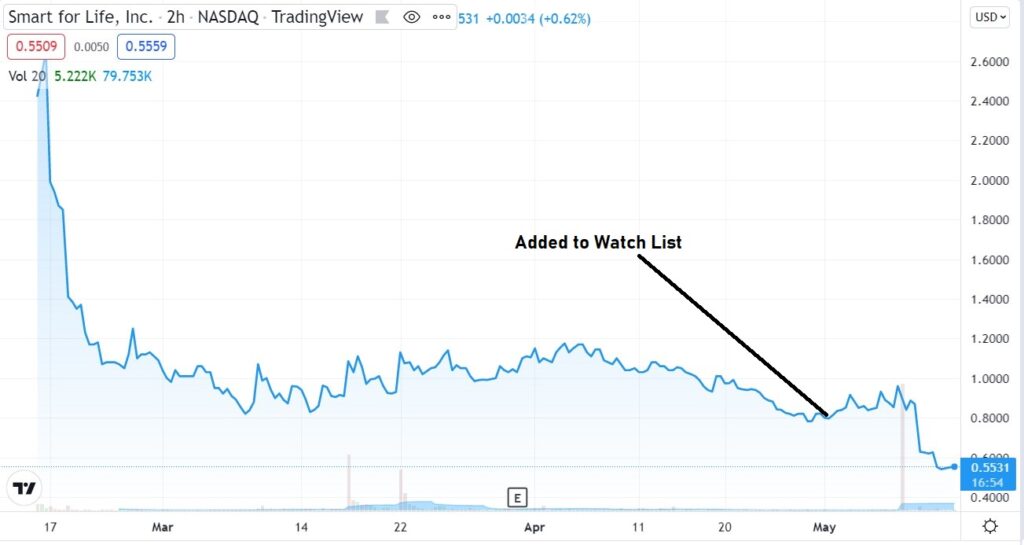 Smart for Life (SMFL) teams up with Diamond Creek Capital run by San Juan Capistrano's highly respected middle-market investor Tom Harrison, that to date has invested $7 million in SMFL.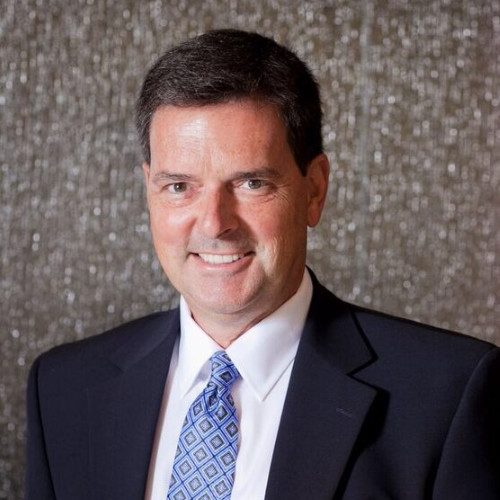 Tom Harrison and Diamond Creek are the perfect partners to help fuel Smart for Life's aggressive growth strategy of "Buy and Build" to $100 million in two years, and $300 million in three years, from its current at a $20 million revenue run rate.
SMFL needs a sophisticated financial partner to fund the growth, and Diamond Creek fits the bill perfectly. During his career, Mr. Harrison has personally negotiated and closed over 250 leveraged transactions aggregating in excess of $3 billion in enterprise value. Prior to Diamond Creek, Mr. Harrison was a Managing Director with Roth Capital Partners, a Senior Vice President specializing in loan originations with Wells Fargo Capital Finance and co-founder, of the private equity division of FINOVA Capital's Corporate Finance Equity Group.
In February Diamond Creek itself partnered with Arena Investors, LP a $2.2 billion institutional asset manager with a initial $100 million stake to provide flexible capital alternatives to lower middle market companies. Experts at selecting and working with quality start-ups like Smart for Life, the principals of Diamond Creek collectively have over 80 years of experience lending to lower middle-market companies, with an aggregate principal loss history of less than 1%
Harrison, Managing Partner of Diamond Creek, said, "We have been pleased with our initial investment in the Company, which was made last year prior to the IPO. We look forward to strengthening our relationship with Smart for Life through this financing as a Nasdaq-listed company."
As a company in the health and wellness sector, Smart for Life is benefiting from the overall nutraceutical industry's growth, which is projected to grow from approximately $400 billion in 2020 to roughly $720 billion by 2027 according to Grand View Research, representing a highly fragmented market that is ripe for consolidation.
SMFL completed three material acquisitions in last six months of the year. With proceeds of $14 million from their IPO and with Diamond Creek's assistance, we expect SMFL's buy and build strategy to ramp up significantly from an already impressive pace.
SMFL has an FDA-certified facility which we visited, that provides in-house manufacturing capabilities to scale the business more rapidly. The facility specializes in a wide variety of products, from the private labeling of vitamins, dietary supplements, nutraceuticals, sport nutrition and broad-spectrum nutritional supplements, and sells them throughout the United States and around the world, including South America, Central America and Europe.
The Company plans to leverage it's established retail distribution channels across our other product lines, which includes big box retailers such as Costco, Walmart, BJs Sam's Club and others.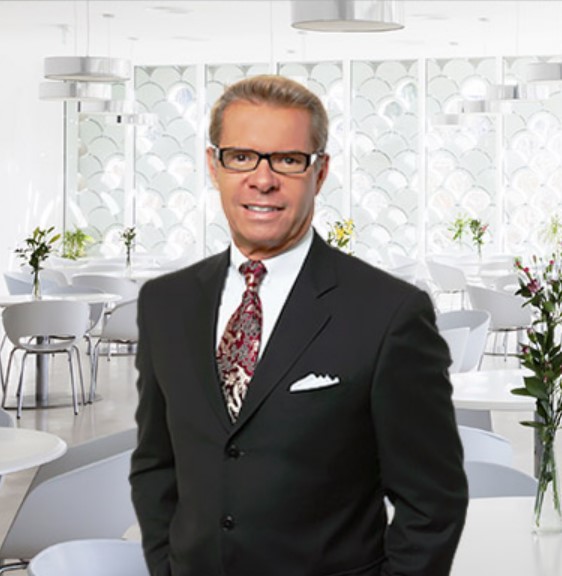 A.J. Cervantes stated, "Overall, we are executing on a carefully orchestrated strategy and each of the pieces is falling into place. We have now completed four major acquisitions since our formation. We are 100% committed to maximizing value for shareholders and look forward to announcing a number of important milestones in the weeks and months ahead."
---
Smart for Life Executes Letter of Intent with Diamond Creek Capital for $4 Million Senior Credit Facility
MIAMI, May 13, 2022 (GLOBE NEWSWIRE) — Smart for Life, Inc. (Nasdaq: SMFL) ("Smart for Life" or the "Company"), a global leading developer, marketer, and manufacturer of nutritional and related products, announced today that it has executed a non-binding letter of intent with Diamond Creek Capital, LLC for the provision of a senior secured credit facility up to $4,000,000 principally to assist in its acquisition of 100% of the membership interests in Ceautamed Worldwide, LLC, the Company's recently announced anticipated acquisition.
"Diamond Creek has been a terrific financing partner for Smart for Life," noted Mr. Cervantes. "They are an integral part of our ongoing acquisitions strategy and, more specifically, our pending acquisition of Ceautamed Worldwide."
Read the full press release here.
$SMFL, #SMFL
This press release may contain information about our views of future expectations, plans and prospects that constitute forward-looking statements. All forward-looking statements are based on management's beliefs, assumptions and expectations of Smart for Life's future economic performance, taking into account the information currently available to it. These statements are not statements of historical fact. Although Smart for Life believes the expectations reflected in such forward-looking statements are based on reasonable assumptions, it can give no assurance that its expectations will be attained. Smart for Life does not undertake any duty to update any statements contained herein (including any forward-looking statements), except as required by law. No assurances can be made that Smart for Life will successfully acquire its acquisition targets. Forward-looking statements are subject to a number of factors, risks and uncertainties, some of which are not currently known to us, that may cause Smart for Life's actual results, performance or financial condition to be materially different from the expectations of future results, performance or financial position. Actual results may differ materially from the expectations discussed in forward-looking statements. Factors that could cause actual results to differ materially from expectations include general industry considerations, regulatory changes, changes in local or national economic conditions and other risks set forth in "Risk Factors" included in our filings with the Securities and Exchange Commission. Client, Institutional Analyst Inc., has been compensated by SMFL for providing news coverage, see report for disclosure and disclaimer details.
Disclaimer
The information provided in this press release is intended for general knowledge only and is not a substitute for professional medical advice or treatment for specific medical conditions. Always seek the advice of your physician or other qualified health care provider with any questions you may have regarding a medical condition. This information is not intended to diagnose, treat, cure or prevent any disease. Client, Institutional Analyst Inc., has been retained by SMFL to provide ongoing news coverage and reporting for six-thousand dollars per month for a period of six months. See report for full disclosure and disclaimer details.
Investor Relations Contact
Crescendo Communications, LLC
Tel: (212) 671-1021
SMFL@crescendo-ir.com