Yes it doesn't sound like a lot of money on the surface. But the stock is so grossly undervalued (in our opinion) and there are so few shares outstanding, it is in fact a big deal for long-term investors.
To be accurate they can buy "up to" $1 million dollars worth of stock. They could buy it in a day (around $3.00) – if a block holder was foolish enough to let it go. Or they could buy it over a period of weeks or months, at prevailing prices, which could be at $2.50 or $3.50 or even $5.50.
Lest you forget. the share price jumped from around where it is today, to $6.50 in under a week with 24 million shares trading in late December. So there's no telling where (or if) they'll be able to extract shares from the market.

But let's assume they're somehow able to buy it all at $3.00 (unlikely). That would work out to around 300,000 shares. Again, on the surface that doesn't sound like a lot, unless you remember that there are only 3 million shares outstanding!
That's 10% of the shares outstanding. Even better, if you remember there are only 2.4 million shares in the float (the big volume day was 10x the float). So a $1 million buyback is indeed a very big deal.
Here's some of the math.
3,138,797 shares of Common Stock outstanding as of September 30, 2022.
13G filed by Investment Banker Joseph Reda showed ownership of 307,852 shares, just under 10%.
Sold 1.1 million shares at $5.00 on September 29th, 2022 after a rather brutal 50:1 (brutal for legacy holders) reverse split.
107,867 shares were reported owned by Scott Wilfong, former CEO of CBM Biopharma.
160,000 shares were reported owned by Eric Weisblum, SILO CEO.
160,000 shares were reported owned by Dr. Kevin Munoz, SILO Board member.
Float of approximately 2.4 million shares.
So in reality the 300,000 shares would really represent close to 13% of the float, which for long-term investors is indeed a very big deal. If we wildly subtract the shares in the hands of the three individuals above, we're looking at near 16% of the shares.
This is like a small private party, and yes you are invited. You just have to be a little patient.
The current value of the 2.4 million shares is around $6.2 million versus a market cap of $8.1 million.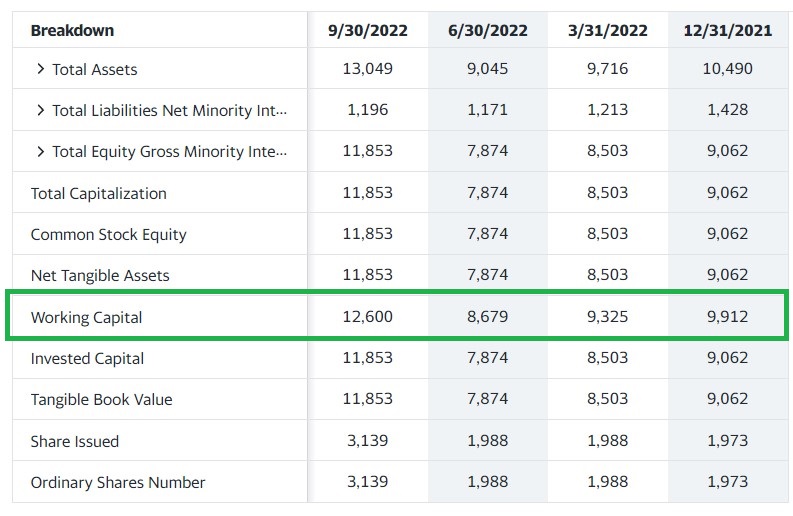 Oh and did we mention Cash and cash equivalents of near $12 million last September…
If you want to have Psychedelics in your portfolio, Silo Pharma definitely should be one of the top names for your consideration. It's in our top ten. Let's explain a little further. Or do we even need to (see above) with $12 million in cash – 4 months ago.
---
INVESTMENT THESIS
Our dual edged thesis here is if ANY of the offerings in their portfolio gain traction, we're looking at explosive potential making the year-end 'pop' look like child's play.
Secondarily, if ANY news of statistically significant importance catches the eye of a long-term holding hedge fund, who could suck the air (and shares) from the breath of all the day traders – the kind that arrived to the party last December, were looking at a potential ten-bagger. It would be epic.
One could say this is a worthy shot, with 2.4 million shares in the float and over $10 million in the bank – even one thought there was at best a 'remote' possibility of regulatory success. Like, why not.
They have a nice pipeline like most biotechs including Alzheimer's; Multiple Sclerosis (MS); Rheumatoid Arthritis (RA); and Stress-Induced Psychiatric Disorders. What excites us most is their work in Fibromyalgia with a topically applied Ketamine. This is a huge, huge unmet need market affecting an estimated 4 million people in the US alone.
If you study this company this, we suggest studying their partnership with Zylö Therapeutics.
The technology is called Z-pod® which is a topical drug delivery system developed at the Albert Einstein College of Medicine. Ketamine, if you're not aware, has already been approved by the FDA. Johnson and Johnson got approval to administer Ketamine nasally (Spravato) for treatment-resistant depression. It works wonders. It's also widely administered intravenously.
For now, you can read more about their pipeline in a recently issued shareholder letter.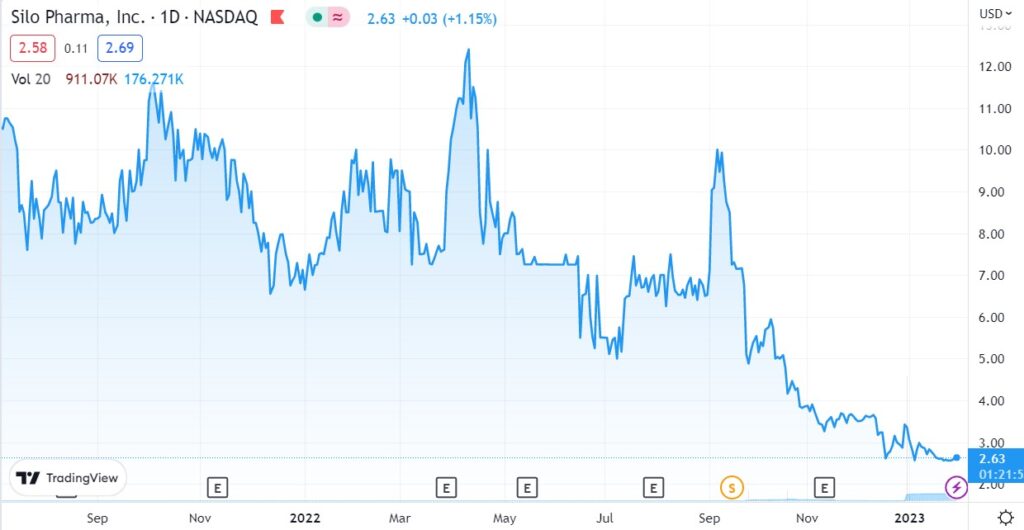 ---
Silo Pharma Announces Stock Repurchase Program.
ENGLEWOOD CLIFFS, NJ, Jan. 31, 2023 (GLOBE NEWSWIRE) — Silo Pharma, Inc. (Nasdaq: SILO) ("the Company"), a developmental stage biopharmaceutical company focused on merging traditional therapeutics with psychedelic research, today announced that its board of directors has authorized a share repurchase program to acquire up to $1,000,000 of the Company's common stock. The Company may purchase common stock in the open market, through privately negotiated transactions, or otherwise, in compliance with the rules of the United States Securities and Exchange Commission and other applicable legal requirements. The Company had approximately 3,138,797 million shares of common stock outstanding as of November 10, 2022, as reported in its Quarterly Report for the period ended September 30, 2022.
"The current capital market conditions allow us to capture additional value for all shareholders through this measured buyback program. Our Board of Directors and executive management team remain committed to delivering value to our shareholders," said Eric Weisblum, Chief Executive Officer.
The timing, the number of shares repurchased, and prices paid for the stock under this program will depend on available liquidity, cash flows and market conditions as well as corporate and regulatory limitations, including blackout period restrictions. The repurchase program does not obligate the Company to acquire any particular amount of shares, and the repurchase program may be suspended or discontinued at any time at the Company's discretion.
About Silo Pharma
Silo Pharma. Inc. is a development-stage biopharmaceutical company focused on merging traditional therapeutics with psychedelic research for people suffering from indications such as PTSD, Alzheimer's disease, and other rare neurological disorders. Silo's mission is to identify assets to license and fund the research which we believe will be transformative to the well-being of patients and the healthcare industry. For more information, visit www.silopharma.com .
Forward-Looking Statements
All statements other than statements of historical fact in this announcement are forward-looking statements that involve known and unknown risks and uncertainties and are based on current expectations and projections about future events and financial trends that the Company believes may affect its financial condition, results of operations, business strategy, and financial needs. Investors can identify these forward-looking statements by words or phrases such as "may," "will," "expect," "anticipate," "aim," "estimate," "intend," "plan," "believe," "potential," "continue," "is/are likely to" or other similar expressions. The Company undertakes no obligation to update forward-looking statements to reflect subsequent occurring events or circumstances, or changes in its expectations, except as may be required by law. Although the Company believes that the expectations expressed in these forward-looking statements are reasonable, it cannot assure you that such expectations will turn out to be correct, and the Company cautions investors that actual results may differ materially from the anticipated results and encourages investors to review other factors that may affect its future results in the Company's filings with the SEC. Client, five thousand this month and hopefully forever to disseminate news. See report for full disclosure and disclaimer details.
Contact
800-705-0120
investors@silopharma.com