THE TIKI HUT FUND | LAST WEEK'S BIGGEST MOVERS
---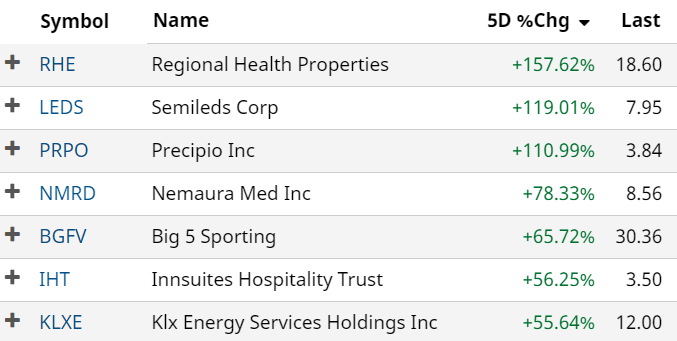 ---
Regional Health Properties, Inc. (RHE)| REIT love up 157%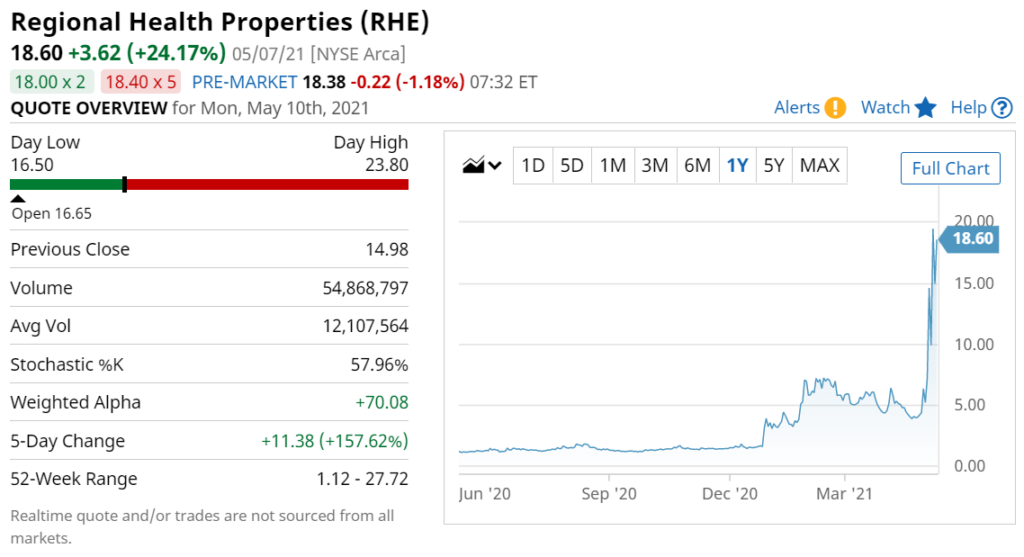 Is there no stopping this move? First $5 to $10 then to $15. Smells like a short squeeze, but a tad too small. Regional Health Properties, Inc., a self-managed healthcare real estate investment company that invests primarily in real estate purposed for senior living and long-term care, reported results for the year ended December 31, 2020. Looks like their residents survived Corona! News. Regional Health Properties Reports Unusual Trading Activity in December.
---
SemiLEDs Corporation (LEDS) | Up 119% – WHAT THE?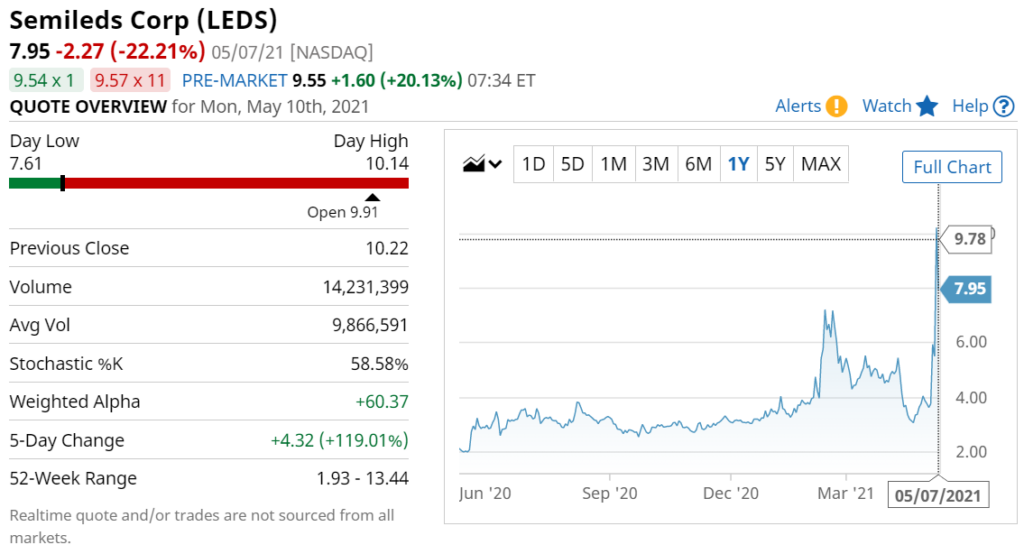 Houston, we have a lift-off. How fun is this? You go out for a two-Martini lunch, come back and it's doubled. Time to go back out for one more? Last month's reported revenue for the second quarter of fiscal 2021 was $1.2 million, compared to $719 thousand in the first quarter of fiscal 2021. Really? Our favorite hot dog stand does more in french-fry sales alone. The operating margin for the second quarter of fiscal 2021 was negative 42%, compared with negative 135% News.
---
Covid Play Precipio, Inc. (PRPO) | Loses 60% But Still Up 100% for the Week.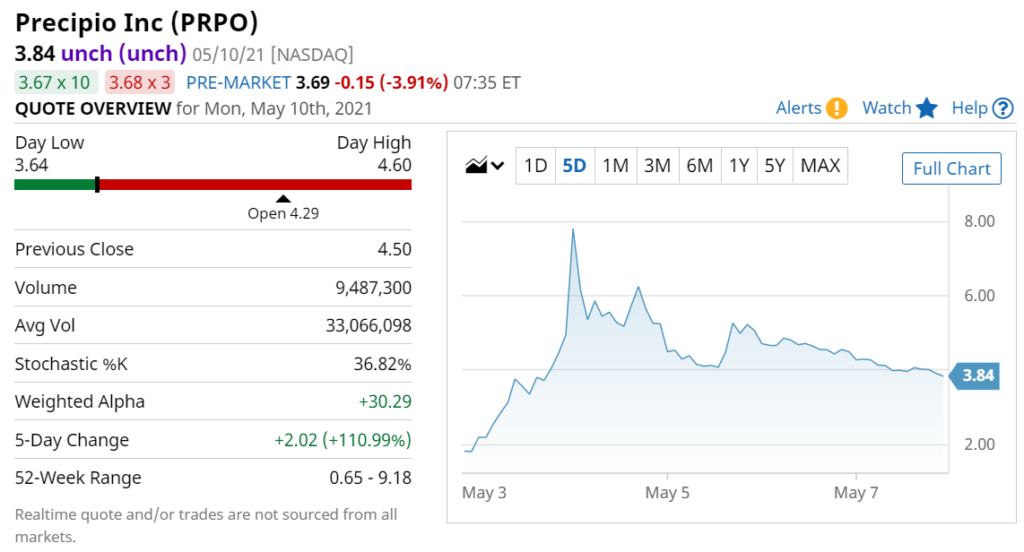 Precipio shares soar 32% premarket after rapid COVID test became available on Amazon and kept running – until it stopped running. Let's hope they took advantage of the $20M ATM they had in the wings. $6 million in sales, so they're selling something. The 20-minute antibody test, which is made by Nirmidas Biotech in Palo Alto, Calif., was the first U.S.-based test to receive emergency use authorization by the U.S. Food and Drug Administration for point-of-care. There are five other major sellers of test kits. News.
---
Nemaura Medical Inc. (NMRD) | Respectable 78% Gain for the Week.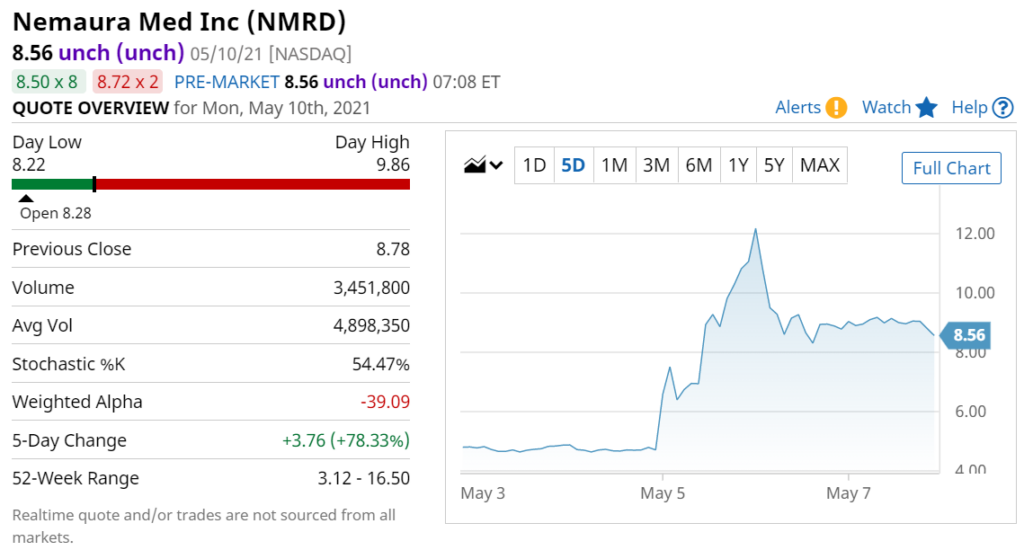 Now, this is interesting. Nemaura Medical, Inc. a small medical technology company focused on developing and commercializing non-invasive wearable diagnostic devices announced receipt of a purchase order for 5,000 sugarBEAT® transmitters and 200,000 sugarBEAT® sensors. We believe our technology is ground-breaking and represents a paradigm shift in the way persons with diabetes can manage their condition. We believe we have a critical first-mover advantage with a product that is easier to use, more flexible, and more cost-effective than existing technologies. Worth studying. News.
---
Meet Draganfly (DFLYF) the Tesla of Drones.
---
Big 5 Sporting Goods (BGFV) | Numbers are Insane.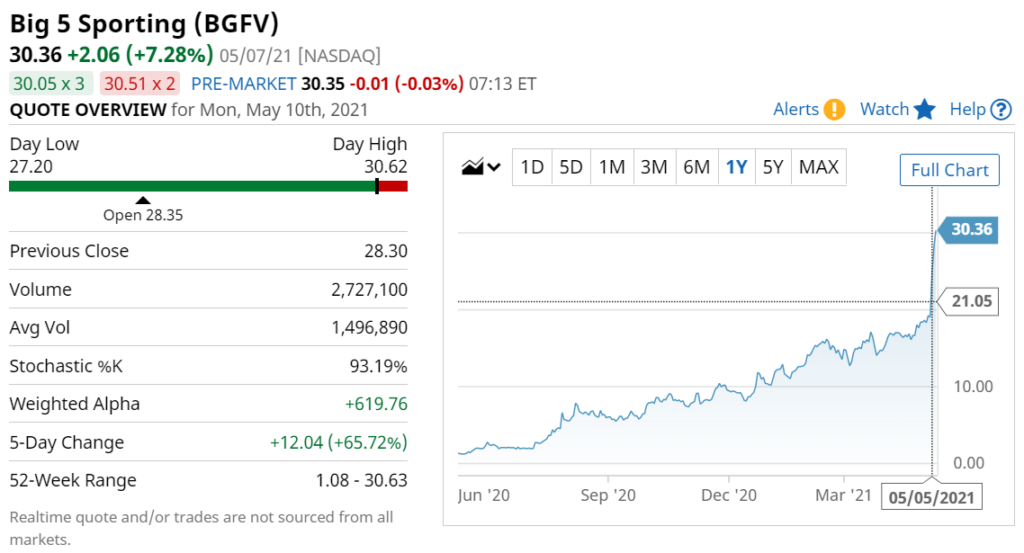 $0.70 to $34, excuse us but WTF! Overall revenue in the last quarter rose 25% to $272.8 million, and the company saw profitability surge, with gross margin jumping 630 basis points to 35.9% and selling, general, and administrative expenses falling from 32.8% of revenue to 25.7%. As a result, earnings per share jumped from a loss of $0.22 in the quarter a year ago to a stunning profit of $0.96, showing the company has made a dramatic turnaround. That also beat an estimate of $0.50 from the only analyst covering the stock. News.
---
InnSuites Hospitality Trust (IHT) |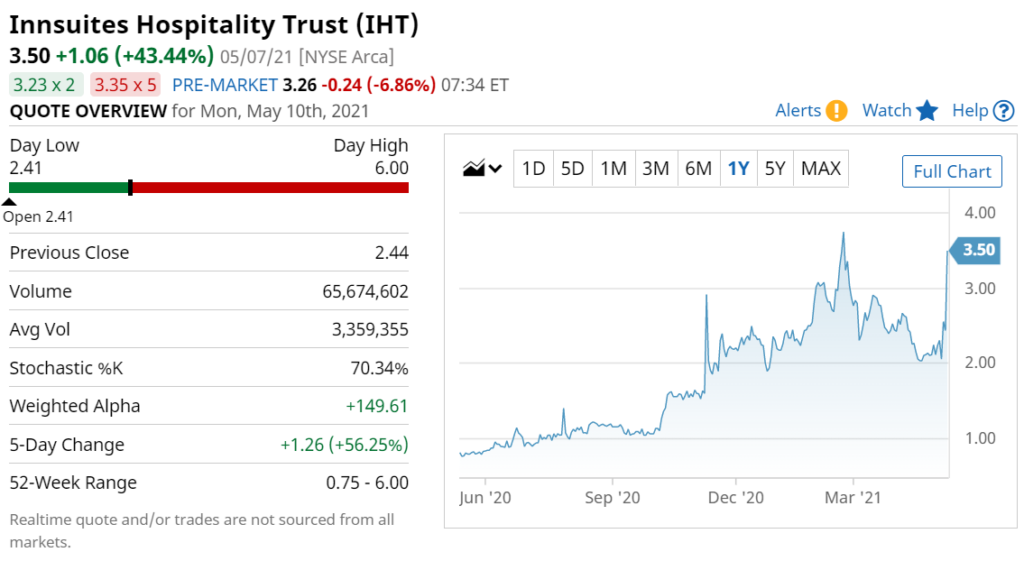 Not much to study here, reported fiscal 2021 second-quarter revenues of approximately $1 million for the three months May 1, 2020, to July 31, 2020, compared to revenues of approximately $1.54 million for the same prior-year period. Three cheesy hotels. News.
---
KLX Energy Services (KLXE)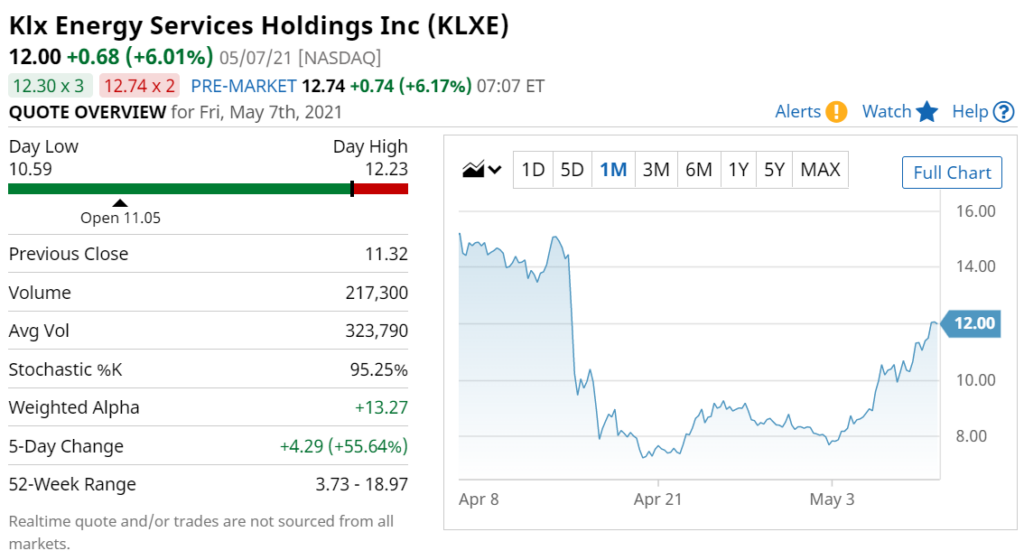 We'll leave this as just way too many moving parts – when you can instead just buy sportings goods!. "With our merger integration now largely complete, we return our focus on continuing to pursue organic margin enhancing initiatives and continuing to lead the effort to consolidate the oilfield service industry in 2021 and beyond," added Baker. "Given our history of successfully executing on mergers and acquisitions, we have shown that we can increase economies of scale, enhance operating efficiencies, and drive meaningful shareholder value through consolidation. It remains a fundamental part of our strategy to become a low-cost-structure provider of high-quality drilling, completion and production services." NEWS
---
---