A New Leader In The Drone Industry Emerges
US Government Bans Chinese Drones
Surprise Contract with Apple Co-Founder Leave Established Players Scrambling
While Draganfly (DFLYF) is admittedly the oldest American maker of Drones, with 20 years of experience and one of the broadest portfolio of patents – most of the industry looked at Draganfly as more of 'high-tech research and development center.' A company with modest ambitions – rather than becoming a 'real' player.
While the company was highly respected across the industry for its technological innovations – it appeared to have little interest in the more commoditized mass market once controlled by the Chinese.
Then 2020 rolled around — and everyone quickly discovered that all this time, the team of scientists and engineers at Dragafly were secretly plotting dominance all along. In 2020 dozens of high-profile contracts were announced in rapid succession – and in vertical markets that previously didn't even exist. Such as using a Drone to spray sanitizer at the University of Alabama pre-game.
It turns out instead of attempting to grab market share by being yet another low-cost provider, Draganfly wisely chose to instead provide the best Drones available on the market today – with the best 'built-in' technology, specifically designed to be irresistible to their initial target markets in agriculture, environment, energy, telecommunications, insurance, vaccine delivery, sanitizer delivery and more.
The strategy, in short, was to lead by becoming the Tesla of drones, not the Chevy Volt of drones.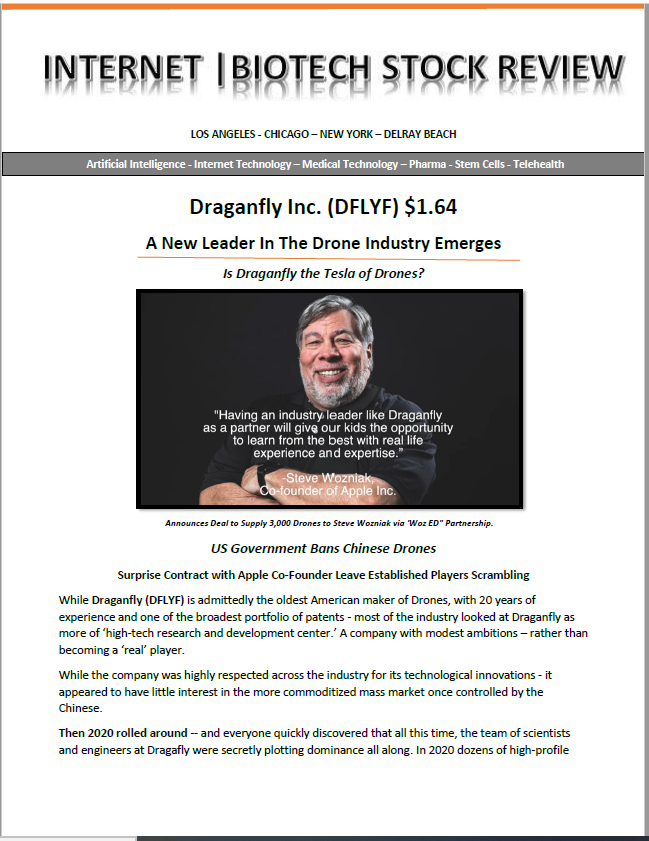 ---
ARK INVEST FUND ON DRONES- BIG IDEAS 2021 EXCERPT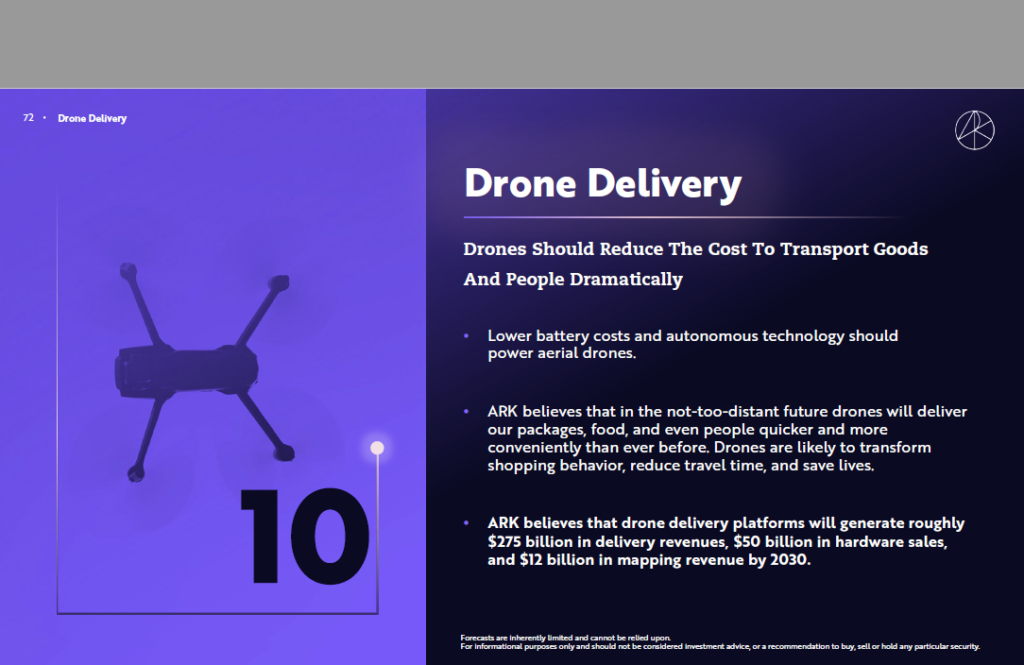 ---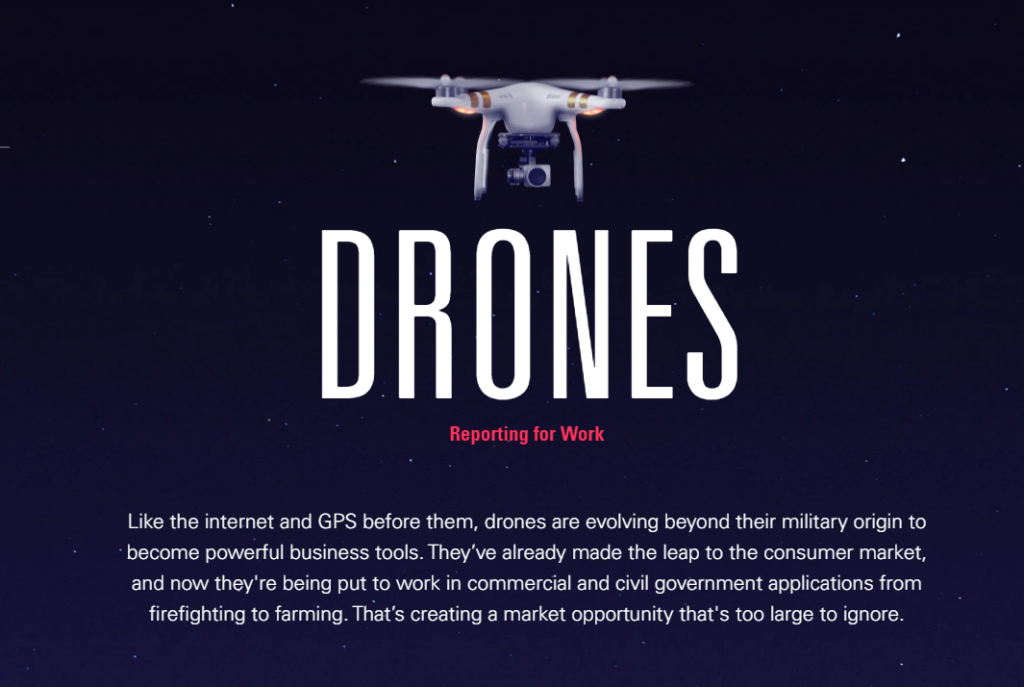 SUBSCRIBE TO OUR FREE NEWSLETTER

See report for full disclosure and disclaimer details.
#DPRO