The Robinhood of China? If They Liked it at $18, They've got to Love it at $4.00!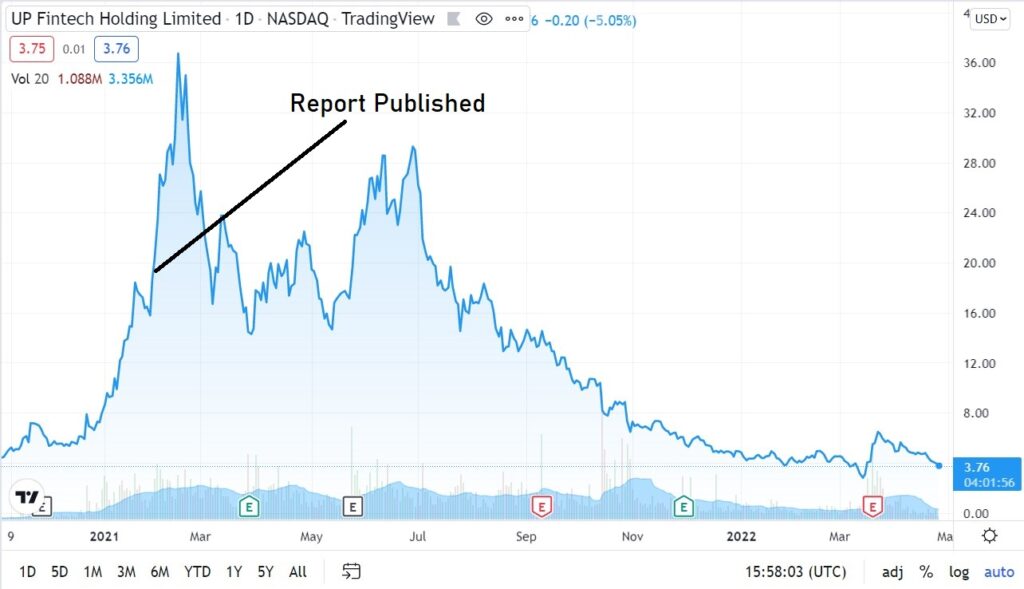 Older report (February 2021), but the basic premise remains unchanged. Which is the amazing size and growing wealth of China's younger tech-savvy investors.
According to the Global Wealth Report from Credit Suisse, China is now home to the second largest amount of aggregate household wealth in the world (after the United States) at $42 trillion today and is estimated to exceed $200 trillion within a decade!
…and they love trading stocks, futures, indices and more.
UP Fintech Holding (TIGR) Q4 2021 Earnings Call Transcript
---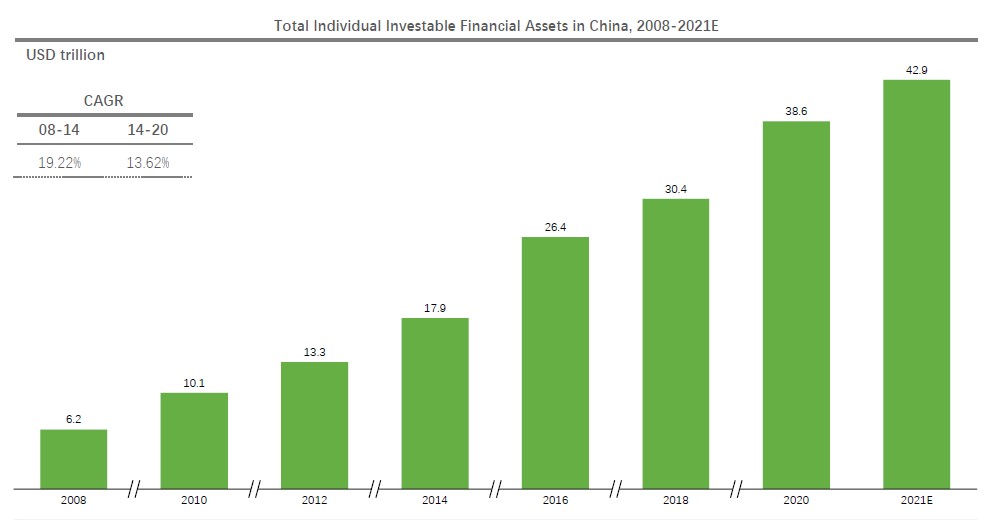 ---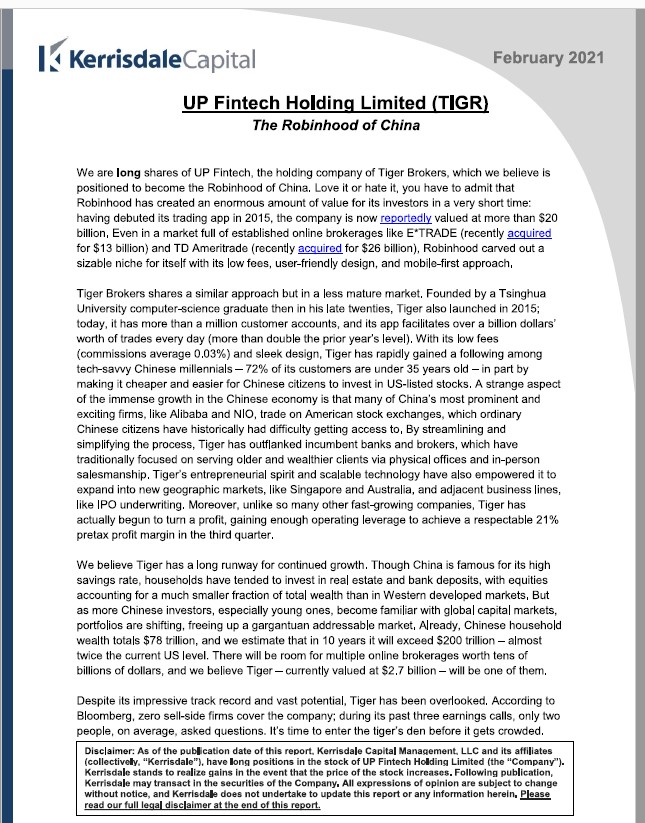 ---
RELATED: New Report: Lion Group Holdings (LGHL) Initiating Coverage.
#TIGR, #LGHL
Full Legal Disclaimer

As of the publication date of this report, Kerrisdale Capital Management LLC and its affiliates
(collectively "Kerrisdale") have long positions in the stock of UP Fintech Holding Limited
("TIGR"). In addition, others that contributed research to this report and others that we have
shared our research with (collectively with Kerrisdale, the "Authors") likewise may have long
positions in the stock of TIGR. The Authors stand to realize gains in the event that the price of
the stock increases. Following publication of the report, the Authors may transact in the
securities of the company covered herein. All content in this report represent the opinions of
Kerrisdale. The Authors have obtained all information herein from sources they believe to be
accurate and reliable. However, such information is presented "as is," without warranty of any
kind – whether express or implied. The Authors make no representation, express or implied, as
to the accuracy, timeliness, or completeness of any such information or with regard to the
results obtained from its use. All expressions of opinion are subject to change without notice,
and the Authors do not undertake to update or supplement this report or any information
contained herein. This report is not a recommendation to purchase the shares of any company,
including TIGR, and is only a discussion of why Kerrisdale is long TIGR.
This document is for informational purposes only and it is not intended as an official
confirmation of any transaction. All market prices, data and other information are not warranted
as to completeness or accuracy and are subject to change without notice. The information
included in this document is based upon selected public market data and reflects prevailing
conditions and the Authors' views as of this date, all of which are accordingly subject to change.
The Authors' opinions and estimates constitute a best efforts judgment and should be regarded
as indicative, preliminary and for illustrative purposes only.
Any investment involves substantial risks, including, but not limited to, pricing volatility,
inadequate liquidity, and the potential complete loss of principal. This report's estimated
fundamental value only represents a best efforts estimate of the potential fundamental valuation
of a specific security, and is not expressed as, or implied as, assessments of the quality of a
security, a summary of past performance, or an actionable investment strategy for an investor.
This document does not in any way constitute an offer or solicitation of an offer to buy or sell
any investment, security, or commodity discussed herein or of any of the affiliates of the
Authors. Also, this document does not in any way constitute an offer or solicitation of an offer to
buy or sell any security in any jurisdiction in which such an offer would be unlawful under the
securities laws of such jurisdiction. To the best of the Authors' abilities and beliefs, all
information contained herein is accurate and reliable. The Authors reserve the rights for their
affiliates, officers, and employees to hold cash or derivative positions in any company discussed
in this document at any time. As of the original publication date of this document, investors
should assume that the Authors are long shares of TIGR and stand to potentially realize gains in
the event that the market valuation of the company's common equity is higher than prior to the
original publication date. These affiliates, officers, and individuals shall have no obligation to
inform any investor or viewer of this report about their historical, current, and future trading
Kerrisdale Capital Management, LLC | 1212 Avenue of the Americas, 3rd Floor | New York, NY 10036 | Tel: 212.792.7999 | Fax: 212.531.6153 11
activities. In addition, the Authors may benefit from any change in the valuation of any other
companies, securities, or commodities discussed in this document. Analysts who prepared this
report are compensated based upon (among other factors) the overall profitability of the
Authors' operations and their affiliates. The compensation structure for the Authors' analysts is
generally a derivative of their effectiveness in generating and communicating new investment
ideas and the performance of recommended strategies for the Authors. This could represent a
potential conflict of interest in the statements and opinions in the Authors' documents.
The information contained in this document may include, or incorporate by reference, forwardlooking statements, which would include any statements that are not statements of historical
fact. Any or all of the Authors' forward-looking assumptions, expectations, projections, intentions
or beliefs about future events may turn out to be wrong. These forward-looking statements can
be affected by inaccurate assumptions or by known or unknown risks, uncertainties and other
factors, most of which are beyond the Authors' control. Investors should conduct independent
due diligence, with assistance from professional financial, legal and tax experts, on all
securities, companies, and commodities discussed in this document and develop a stand-alone
judgment of the relevant markets prior to making any investment decision.