Massive Long-Term Potential from Singapore based Rising Fintech Star.
A Fintech that nearly 'has it all' reported impressive (up 164% to $27 million) record numbers today. It traded up 15% and then down 30% — like that commercial, "I'm a millionaire, I'm not a millionaire, I'm a millionaire…"
We expect continued near-term volatility, but with their impressive top-ranked online and mobile trading platform enabling trading in equities, forex, commodities as well TRS and CFD swap trading, we see a very bright future.
Add to that recently launched initiatives in SPAC sponsorship, NFT, Crypto and Bitcoin, and Metaverse related initiatives — adding rocket-fuel to the mix, we are extremely optimistic.
Based on the current market and operating conditions, the Company expects revenue to grow to approximately $41 million for the full year of 2022 – read more in report and press release.
Lion Announces Unaudited Full Year 2021 Financial Results
While many US investors remain unfamiliar with TRS and CFD trading that Lion offers to its clients, the market size of these swaps reached $81 billion in 2019 in SE Asia alone. Fee income from these related derivatives brokerage in SE Asia is expected to reach $1.1 billion this year, so a very big pie indeed.
Oh, and did we mention they also reported $15 million in cash and equivalents year end.
Most are equally unfamiliar with the size of Chinese investors investable assets overseas (we just learned yesterday). Here's a chart on PRC alone from Bain Research, it's staggering. $42 trillion. Wait, what?
According to the Global Wealth Report from Credit Suisse, China is now home to the second largest amount of aggregate household wealth in the world (after the United States) and is estimated to exceed $200 trillion within a decade.
This is where the majority of Lion's customers are.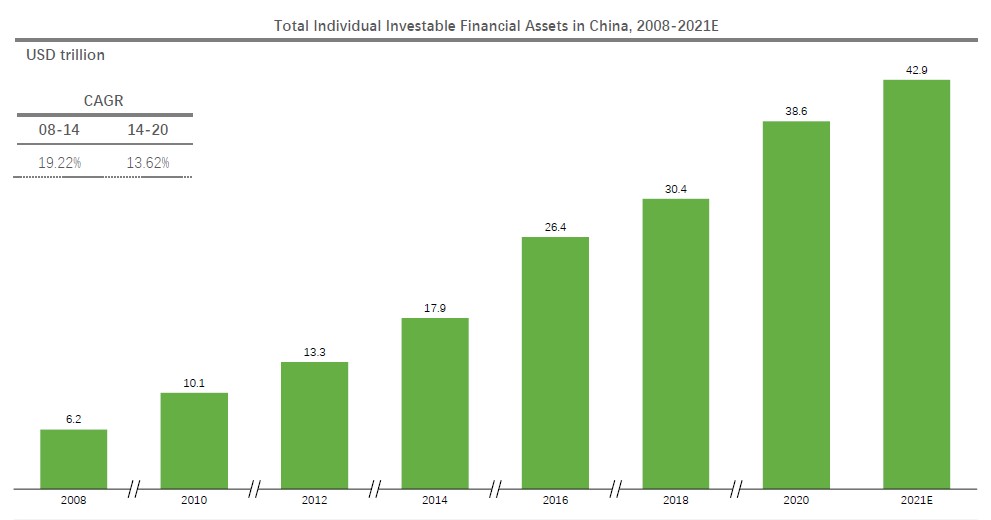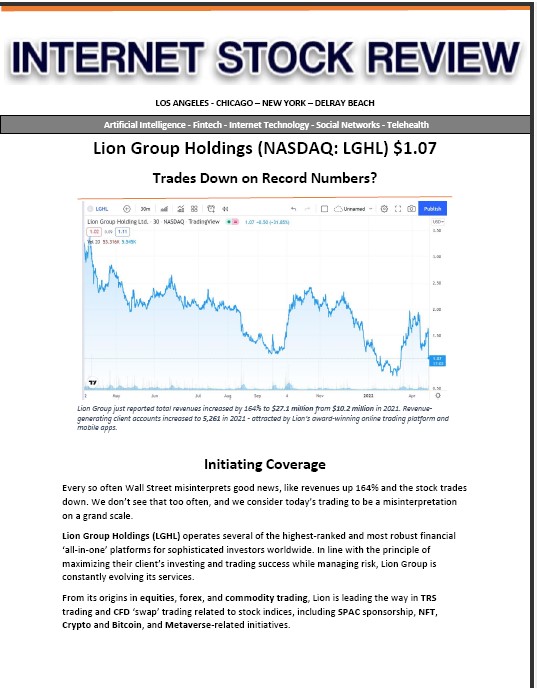 While small, Lion Group is a fast-growing and a rising star. Sales of $27 million from just 5,000 clients. As an additional reference point, UP Fintech (NASDAQ: TIGR) has 612,000 clients. Oh boy, do the math.
If you're an investor/speculator in or have an interest in new age Fintech's like Robinhood (HOOD) $11 valued at $9.8 billion, Coinbase (COIN) $151 valued at $32 billion, Galaxy Digital (GLXY) $14 valued at $4.3 billion, FUTU Holdings (FUTU) $34 valued at $5 billion and Up Fintech (FUTU) $4.80 valued at $711 million — we would highly recommend adding Lion Group Holdings (LGHL) $1.07 and valued at only $60 million, to your recommended list to follow.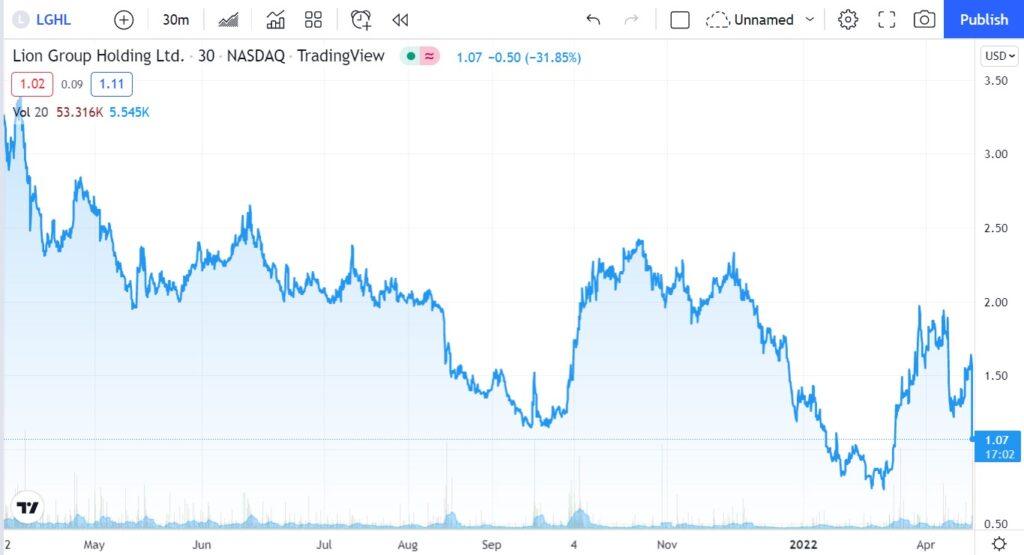 Client, see report for disclaimer and disclosure details.