Initiating Coverage on Psycheceutical BioScience (BWVI).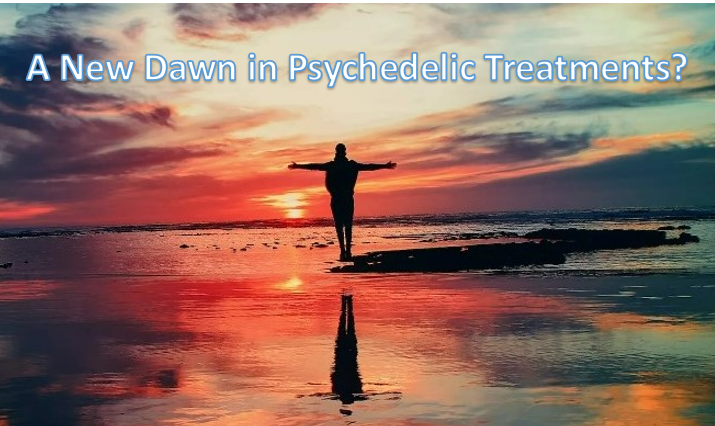 "Imagine Applying a Psychedelic Topically, Receiving the Benefits Quicker Than Alternative Delivery Methods (Injection, Intravenously, Nasally or Orally) and Without the Hallucinogenic Effects."
We would call that paragraph the Psycheceutical Bioscience mission statement or more accurately its 'battle cry' in the war against mental health illness.
If the clinical trials for Psycheceuticals topically applied NeuroDirect™ prove out, not only will it revolutionize the fortunes of the Company, it will revolutionize the entire Psychedelic sector. Without exaggeration.
Making psychedelics more broadly available (after the initial office treatment, subsequent treatments with NeuroDirect™ can be applied at home), will vault the Company to leader status, and as one of the most important contributors in the field of advancing psychedelic medicines.
Like with any drug (with the exception of chemotherapy) widespread adoption, can only dawn after favorable pricing and favorable treatment protocols have been established. That practical goal is their mission. Treat as many patients as humanly possible by making it cost effective and quick.
With an estimated 52.9 million adults suffering some form of mental illness by the National Institute of Health, we think their ultimate goal in treating millions, could result in potential revenues (or at least an addressable market) in the hundreds of millions. If treatment costs were just $100, which it wont, do the math.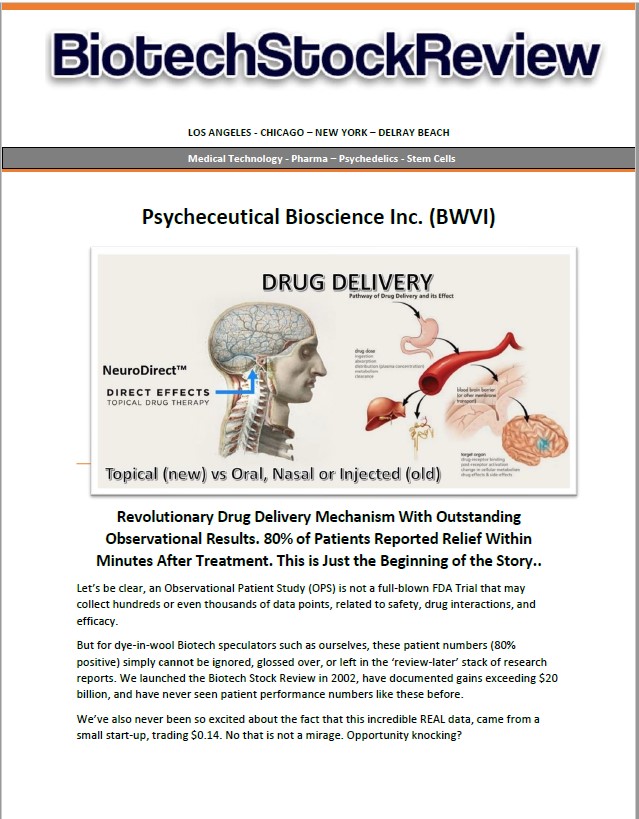 ---
Two of the major hindrances preventing psychedelic treatments from being widely accepted, are the cost and treatment time, which can take hours to complete. NeuroDirect™ has the potential to reverse both of these dynamics, and the fuel adoption for treatments 'the rest of us.'
Stockwise, while the market cap currently places it amongst the top seven in the psychedelic space in terms of market capitalization, it has the lowest share price. This in our opinion could spur a strong appeal amongst a broad spectrum of investors, speculator's and traders alike, on favorable clinical trial news.
It will undoubtedly be a long and winding road, what they are working on is that big. It could become the market cap leader despite being valued at only one-third that of ATAI.
Share Prices of the Top Seven Psychedelic Companies, by Market Cap.
In a recent press release the Company stated, "Psycheceutical's patented NeuroDirect™ ketamine topical cream is being developed to address the unmet need for rapid relief of PTSD symptoms.
The cream is designed to act within minutes, and be administered at home instead of a clinical setting, which would greatly lower the cost of care for both insurance companies and patients and increase access to these life-saving treatments for anyone suffering from mental health disorders."
Amongst all of the psychedelic companies we follow (well over 50), the Company has one of the least complex business propositions we have reviewed. Simply take an already widely used drug that has been approved by the FDA (Johnson & Johnson sold $1.2 billion worth of it's nasal Ketamine formulation last year) and apply it like it's never been used before – which is topically near the top of the spine. And yes while seemingly simple to duplicate, there are patents.
A recent peer-reviewed study published by Drug Development & Delivery shared that more than 80% of 100 PTSD patients in the study that tried NeuroDirect™ topical ketamine cream, found it effective at treating their symptoms, with no patients experiencing psychogenic effects like hallucinations. In fact, patients felt more focused and felt that their thought processes were clearer, with one patient even describing the treatment as "a truth serum! I became aware of thoughts and emotions I had suppressed which needed to come out."
Of course there are always unforeseen risks, but all in all, what's not to like. Even if you're not turned on by psychedelics, it's the patented delivery method that has us excited.
This is in our opinion is the next generation of mental health treatment, that we could be reading about for years. And it's $0.13.
Oh and before we forget, they have THE dream team when it come to advancements in science and mental health. There's a saying, "The day before something is a break through, its a crazy idea." This is just the team to put that saying to the test. May we suggest not watching from the sidelines.
Julian E. Bailes, MD Chief Medical Officer, is a founding member of the Brain Injury Research Institute and professor and chairman of the Department of Neurosurgery at West Virginia University School of Medicine. Dr. Bailes is a recognized leader in the field of neurosurgery and both the short and long-term impact of brain injury on cognitive function.
Dr. Bailes is the former team physician of the Pittsburgh Steelers and has been a team physician in either the NFL or NCAA Division I for 20 years.
Dr. Ronald Aung-Din, Medical Advisor and developer of the Neuro-Direct™ Technology. He practices General Neurology & Neuro-Psychiatry in Sarasota, FL. He is board-certified by the American Board of Psychiatry & Neurology and member, American Academy of Neurology. After earning his Bachelor's and Master's degrees in Engineering at Bucknell and Cornell Universities, he worked for a period as a supervising engineer.
He has participated in over 60 pharmaceutical industry-sponsored clinical trials, functioning as Principal Investigator in drug research studies in MS, epilepsy, pain, Parkinson's disease, and other neurological diseases. He is also active in treating varied neurological and psychiatric conditions using delivery of CNS-active drugs with Neuro-Direct™ technology, developed by him for which 13 US and foreign patents have been granted; with others pending.
Dr. Anish Tuteja, Chief Science Officer is a Professor of Materials Science and Engineering, Chemical Engineering, and Macromolecular Science and Engineering at the University of Michigan.
Psycheceutical Inc.'s delivery technology is based on delivering patented Janus particles (nanoparticles) to the patented NeuroDirect™ delivery system.
The Janus particle system uses layered nanoparticles to pass through the blood-brain barrier to deliver neuroactive compounds directly to nerve connections in the brain. And also to deliver different compounds at differing times and rates. It effects a response, within minutes of administration.
He has repeatedly stated it has "immense potential to transform the delivery of psychedelic therapies." So there you have it.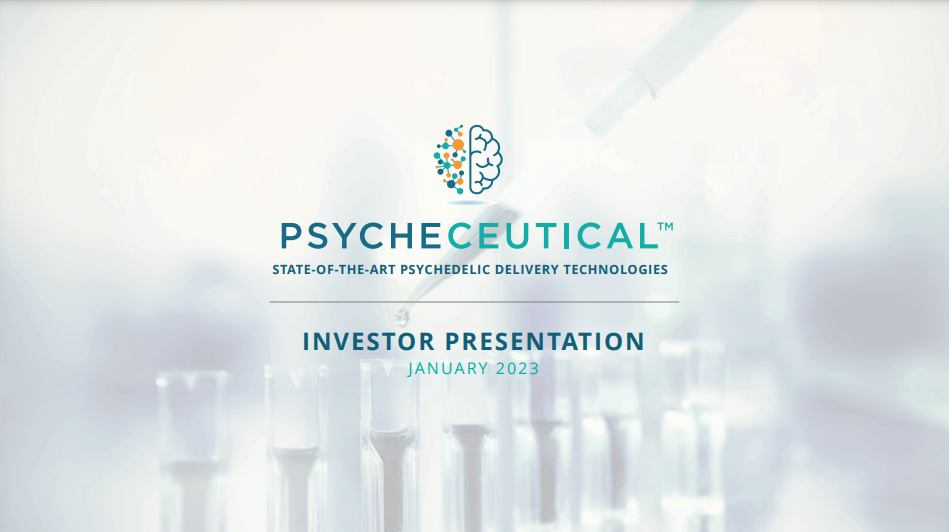 Disclaimer.
Certain statements in this news letter related to the Company constitute "forward-looking information" within the meaning of applicable securities laws and are prospective in nature. Forward-looking information is not based on historical facts, but rather on current expectations and projections about future events and are therefore subject to risks and uncertainties which could cause actual results to differ materially from the future results expressed or implied by the forward-looking statements. These uncertainties include, but are not limited to, (i) general market growth for and acceptance of psychedelic-inspired medicines, (ii) capital and credit availability and market volatility, (iii) general economic conditions, (iv) governmental approvals and compliance with regulations, (v) product research and development and clinical trial risks, including the transferability to the US FDA of trial results from trials conducted outside of the US (vi) incorrect underlying assumptions, and (vii) our future business development, results of operations, and financial condition. These statements generally can be identified using forward-looking words such as "will," "may," "should," "could," "intend," "estimate," "plan," "anticipate," "expect," "believe," "potential" or "continue," or the negative thereof or similar variations. All information provided in this press release is as of the date of this press release, and we undertake no duty to update such information, except as required under applicable law. Institutional Analyst Inc has been compensated with a combination of stock and cash of five-thousand per month for providing new coverage and reporting. See report for full disclosure and disclaimer details.