This looks like a coup for DarioHealth (DRIO), getting it's digital health solutions in front of more than 5 million new potential customers.
Dedicated Plan Source | DarioHealth Page
---
RELATED: Adding Dario Health (DRIO) $2.81 to Watch List.
---
The new agreement makes it easy for employers to select and implement Dario's integrated chronic condition management solutions to employee health benefit plans as part of a curated set of benefit solutions in the PlanSource Partner Marketplace.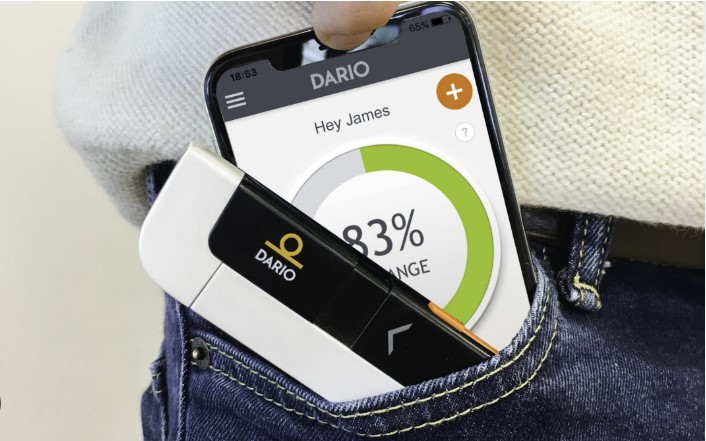 The Plan Source Source Personalize+ plan, drives benefits engagement by sending relevant, data-driven notifications to employees about their health and happiness.
PlanSource+ was originally designed The Source to be used by employees on their smartphones. With the new release, additional views optimized for large screens have been created, including laptops, desktops and tablets.
---
PlanSource to Offer Employers Easy Access to Proven Digital Health Solutions
Plan Source announced eight new dynamic lifestyle benefit and point solution providers have joined the PlanSource Partner Marketplace.
All are tailored to address the evolving needs of employees and their families in caregiver support, chronic disease, fertility, mental/behavioral, student loans and 529 plans, whole health and women's health.
New Partners Include:
"PlanSource and Dario share the same belief that we need to make it easier for employers to adopt new health benefits, especially as they face tremendous pressures in today's economy. We are excited to become a part of the PlanSource Marketplace as a way to improve access to Dario's solutions for employers and employees alike and make better health outcomes possible for everyone," said Rick Anderson, President of Dario.
From DarioHealth Full Release
From PlanSource
---
Cautionary Note Regarding Forward-Looking Statements
This news release and the statements of representatives and partners of DarioHealth Corp. related thereto contain or may contain forward-looking statements within the meaning of the Private Securities Litigation Reform Act of 1995. Statements that are not statements of historical fact may be deemed to be forward-looking statements. For example, the Company is using forward-looking statements in this press release when it discusses the agreement with PlanSource and the potential benefits of Dario's solutions. Without limiting the generality of the foregoing, words such as "plan," "project," "potential," "seek," "may," "will," "expect," "believe," "anticipate," "intend," "could," "estimate" or "continue" are intended to identify forward-looking statements. Readers are cautioned that certain important factors may affect the Company's actual results and could cause such results to differ materially from any forward-looking statements that may be made in this news release. Factors that may affect the Company's results include, but are not limited to, regulatory approvals, product demand, market acceptance, impact of competitive products and prices, product development, commercialization or technological difficulties, the success or failure of negotiations and trade, legal, social and economic risks, and the risks associated with the adequacy of existing cash resources. Additional factors that could cause or contribute to differences between the Company's actual results and forward-looking statements include, but are not limited to, those risks discussed in the Company's filings with the U.S. Securities and Exchange Commission. Readers are cautioned that actual results (including, without limitation, the timing for and results of the Company's commercial and regulatory plans for Dario™ as described herein) may differ significantly from those set forth in the forward-looking statements. The Company undertakes no obligation to publicly update any forward-looking statements, whether as a result of new information, future events or otherwise, except as required by applicable law. Not a client.
DarioHealth Corporate Contact
Mary Mooney
VP Marketing
mary@dariohealth. com
+1-312-593-4280
Media Contact:
Scott Stachowiak
[email protected]
+1-646-942-5630