Wall Street Brokerage Price Target Estimates of $15 – $18 Per Share.
Without disrupting legacy sales – CEO Shai Lustgarten's new strategy's success are readily apparent as witnessed by both actual and projected sales growth. Sales when the strategy was first deployed were $56 million in 2018, $57 million in 2019, $60 million for TTM, and are estimated to cross the $100 million mark next year.
That's $273 million combined for the past four years. The future for OMNIQ (OMQS) is looking brighter than it ever has.
While we initially added OMINQ to the Watch List at $5.00 in November of 2020, the Company in our opinion has never looked financially stronger or better positioned for continued growth. While the market value has increased from $23 million to $71 million, we continue to see it as an uncommon value play.
NASDAQ Uplisting in August Looks Good.
Revenue Estimates of $100 Million for 2021 Looks Good.
Valuation of Just $70 Million Looks Good.
Hard to Penetrate Fortune 500 Client Base Looks Good.
Two Wall Street Brokerage Reports with Price Targets of $15-$18 Looks Good.
Approaching Resistance at $13 Looks Good.
What's not to Like?
Take a few hours someday to go over everything below, to see if you see what we see. As we mentioned, we liked the idea so much – we signed them as a client!
If you take the time to dig in deep you'll find this is very cool company with very cool technology, especially their AI powered cameras. They can spot a perpetrator on campus or at the Israeli/Jordan border – and instantly cross-check police or military facial recognition databases and set off alarms!
The camera's (Q Shield™) are so good they were just installed at the headquarters of a foreign government defense department. So, if you can't take our word for being the best..
And that market is huge.
RELATED: OMNIQ (OMQS) Begins Trading on NASDAQ
---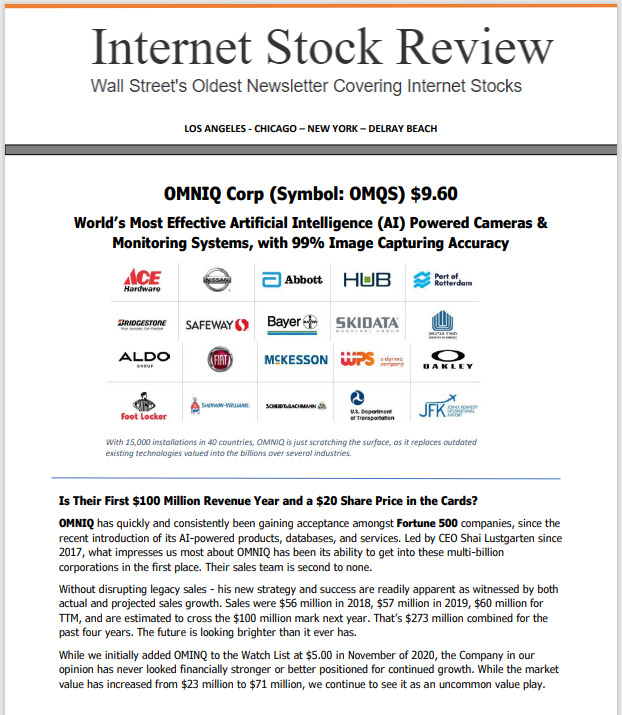 ---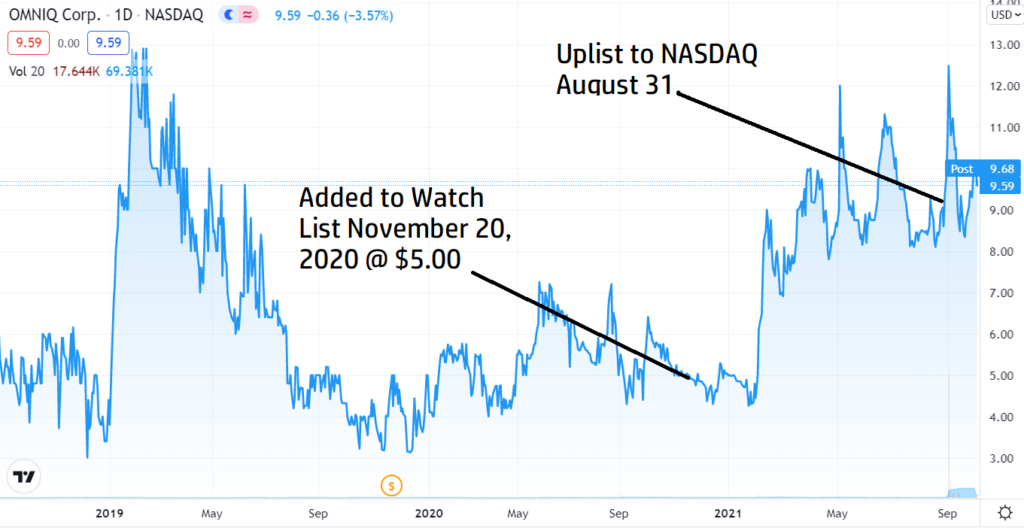 ---

WALL STREET BROKERAGE REPORTS
TAGLICH BROTHERS – $18 PRICE TARGET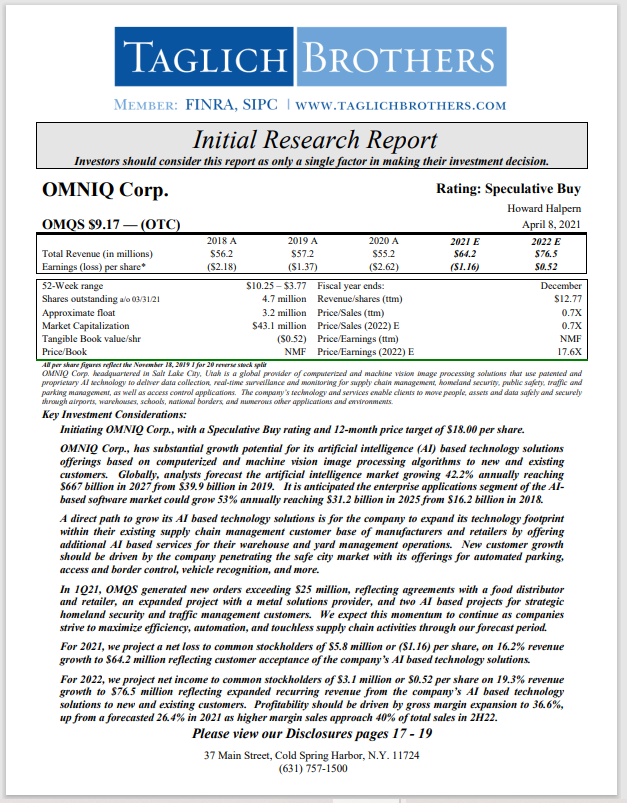 ---
THINK EQUITY – $15 PRICE TARGET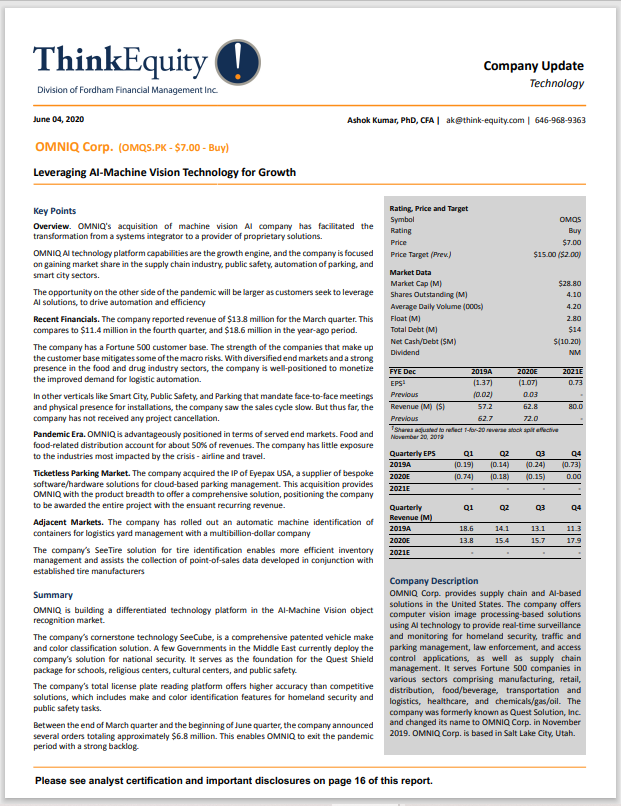 ---
FALL SHAREHOLDER LETTER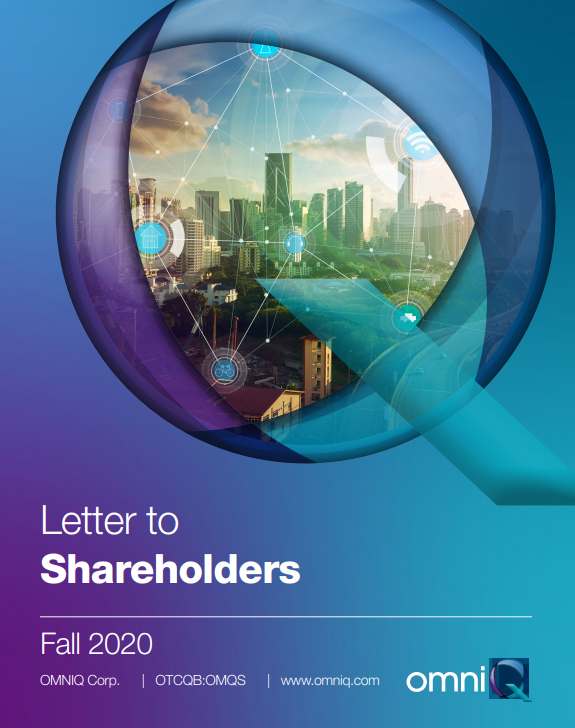 ---
CORPORATE PRESENTATION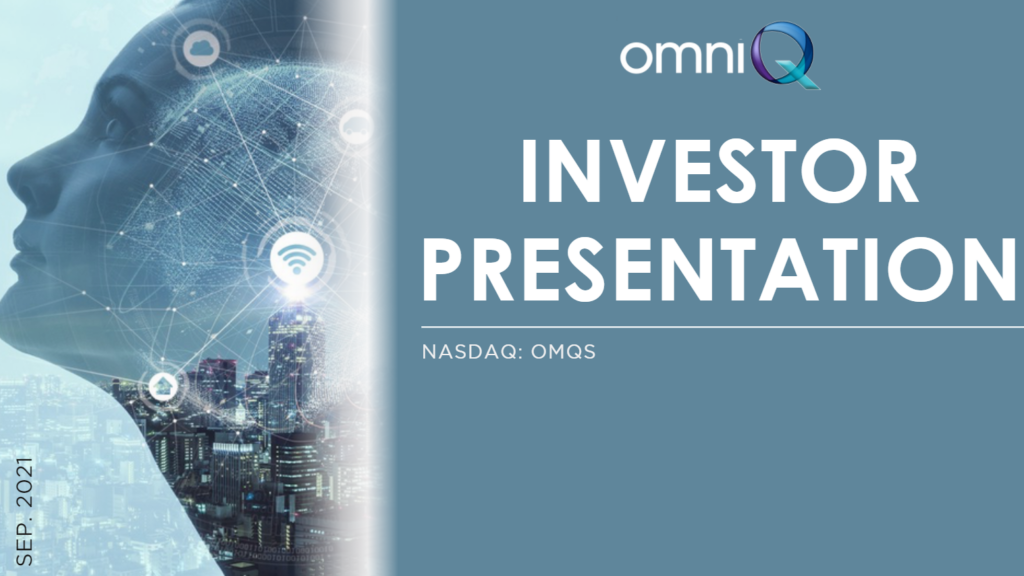 OMNIQ is a client of Institutional Analyst (IA), please see report for disclosure and disclaimer details. IA is not a broker-dealer or investment advisor and is not affiliated or associated with any broker-dealer, investment advisors or hedge funds listed or mentioned in its reports, newsletters or websites.
#omqs, $omqs