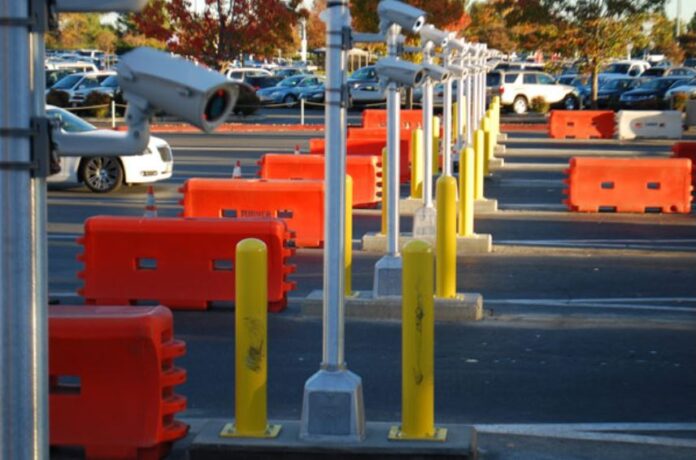 Artificial Intelligence (AI) Fans Take a Peek.
---
This is our Latest Attempt at Bargain Hunting. Hope it's as Good as the Last One a Couple of Weeks Ago.
Late last month we added BioSig (BSMG) to the Watch List, bargain hunting in a market where few bargains are to be found. This was a special situation (aren't they all 🙂 ) in that they announced the shuttering of a division (halting FDA trials) that wasn't truly related to their main mission in life. The share price had fallen 41% that day, as a result.
Adding BioSig (BSMG) $2.95 to Watch List.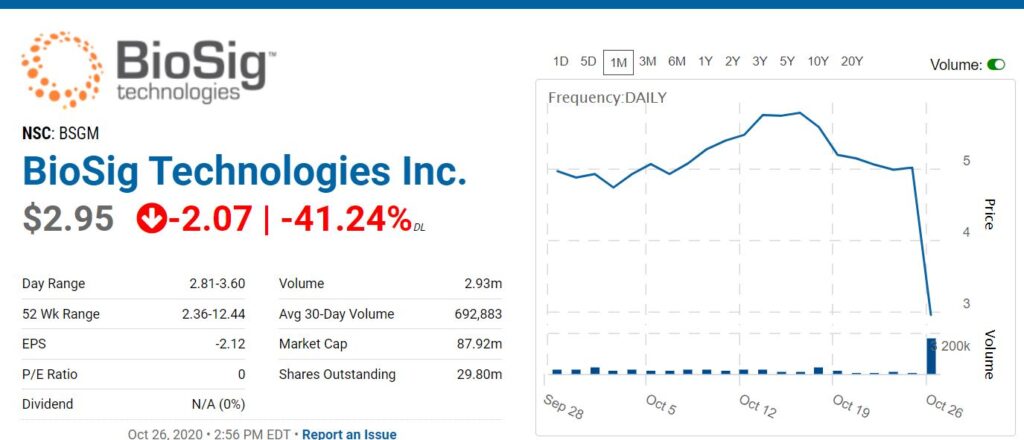 Shuttering the division was like reading that Nike decided to shutter a chain of recently opened "Nike Healthy Cafes" and their shares traded down 40%.
You hate to see any company fail at a new venture – until it occurs to you, "Wait a minute. What the hell were they doing in the restaurant business anyway. Glad they cut bait. And the stock is down 40%? It should have been up on the news, now that they got their focus back."
And so we dived in. Trying to catch a falling knife, as some say. And we're off to a good start, now trading at $3.55 up 20% in a couple of weeks.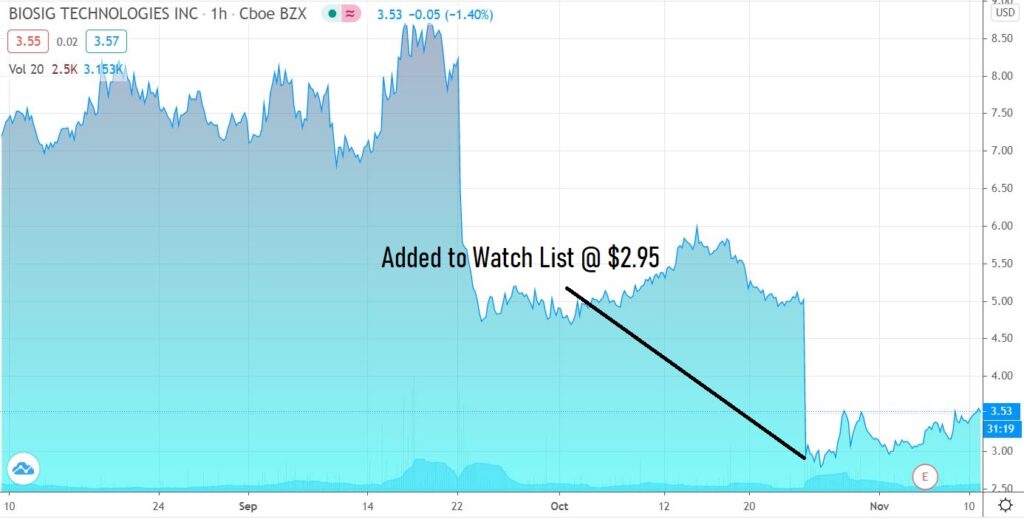 We didn't look at it as a trade to 'flip' once investors' common sense eventually returned. But rather as a way to bring in a good long-term idea in house, during what we hoped was a temporary air pocket.
Two days after we added it to the Watch List, the CEO penned a nice letter updating its shareholders. It noted that their PURE EP™ heart monitoring device (the real business) had just been installed at Mass General for evaluation. That they expected the device would be installed in up to ten hospitals across the country by year-end. And finally that they had close to $37 million in the bank.
Woot!!
So on to the next idea.
---
OmniQ (OMQS) $5.00. We like it so much we signed them as a client. Sales near $50 – $60 million a year (for the last five), so definitely a small company, but one which we think had a rebirth just last year. The market cap is only $23 million
A rebirth that could spur revenues to record highs in the coming future. SeekingAlpha states one analyst has an $80 million estimate for 2021. We haven't found out who (so don't hold him/her or us to it) as we are still studying it.
The share price is up 52% in the past year, so Wall Street has been rewarding their progress. But is off its high of $7.20 last June, which we feel is unwarranted and offers a good entry point using traditional valuation metrics. Primarily on a price to sales ratio.
At $5.00 and a market cap of only $23 million, it sells for just 40% of sales, which is uncommon for any technology company. The average company on the NASDAQ 100 (NDX) sells for 500% or 5 times sales. Microsoft sells for 11 times sales, yet to be profitable high flyers like Zoom (ZM) or Teledoc (TDOC) can sell from 25 to 85 times sales.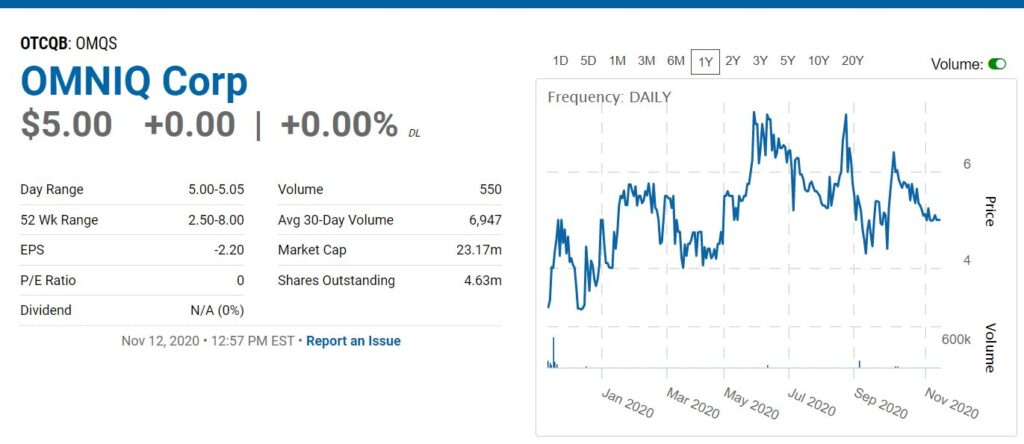 No retail following, no institutional following, which we have shown time and time again in the past – is a good thing. The problem of course is getting a big stake, with trading so light. The biggest day in the past month was just 15,000 shares. So put your bids up and put them up large (assuming you see what we see).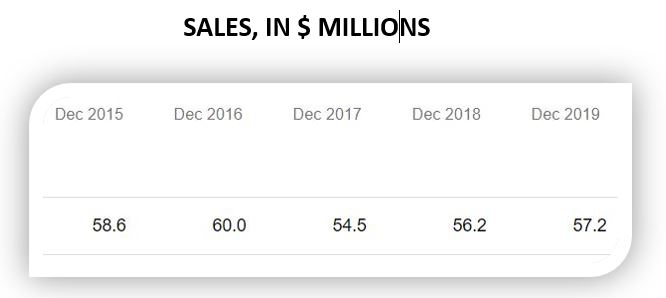 For the last six months (even with the pandemic) sales stood strong (-8% for the quarter), bringing in $26 million. While growth has been meandering, on a cumulative basis, that's an impressive $285 million in sales over the last five years.
This is a mini-write-up, with the goal to have you listen to their third-quarter Conference Call coming up this Friday at 11AM EST.
This is what we like so far.
There are only 4.6 million shares outstanding, giving it a market cap of just $23 million. Insane, in our opinion.
The short story is a super camera (third party, the kind that can snap a photo of your license plate) combined with their secret sauce. The secret sauce is an artificial intelligence (AI), powered database analyzer.

The way it works (as an example) is their camera can monitor every face that walks onto school campus.

Then, CEO Shai Lustgarten says, (in 20 milliseconds) by analyzing a police database (which they have free access to) the camera can spot a pedophile with a record (as an example) as soon as he steps on campus and alert the authorities. The business model for that division is $1 per student, per month. And um, there are 142,000 schools.

A cool and more humorous use is if your driving in the HOV lane with a 'dummy' as a passenger, expect a ticket in the mail!
Yup, we know big brother – but 'Safe City' trumps that issue as does the growth of today's rabble-rousers – and you know who we're talking about.

That's just one use for the AI powered camera/database. They've also made great inroads into airport parking. Pretty soon parking gates and getting a parking ticket from a machine may become a thing of the past as the camera can identify your car (like tollroad cameras), what time you came in and what time you left. And if you're a bad guy, you'd better not go into that lot.

So far they got Fort Lauderdale airport, Miami Airport, JFK, and 30 others, so we know the system it works, which is of course, pretty important. Getting those accounts, vets the technology beyond any doubts. We don't know that business model. At least not yet.

Another pretty important item to note, is they have landed many Fortune 500 clients, so they know 'how to sell' which is always an issue with technology companies. Scroll down for the client list which includes names Bridgestone Tire, Safeway, Sherwin Williams and Abbott, Bayer, LabCorp, McKesson, and even the US Dept of Transportation. These are not easy clients to sign-up.
Earlier in the year, they announced two orders, one for $4 million and another for $5.5 million. One was from a 'leading healthcare company' and the other from "one of the largest U.S. supermarket chains." What we like about landing one major supermarket chain gives us some visibility with regards to landing the other chains – that we can easily count. Publix, Walmart, Safeway, Kroger, etc.
2nd Quarter Results.

The biggest market by far is supply chain inventory management. Check the headlines and you can see new client wins announced every few weeks. And big prestigious clients too.

How this has a $25M market cap is beyond logic, in our opinion.

Also worth noting is Zebra (ZBRA) with $4.5 billion in sales last year has partnered with them. First comes love, then comes kissing, then comes..

Last month they announced, "OMNIQ's proprietary Neural Network-based algorithm, which provides accurate automated vehicle recognition (VRS) and container recognition capabilities, will be used in the Zebra MotionWorks location solution."
Zebra is valued at 4.2 sales, or a market valuation $19 billion.
We'll be out with a longer and more detailed report after the Conference Call and deep dive into the 3Q results.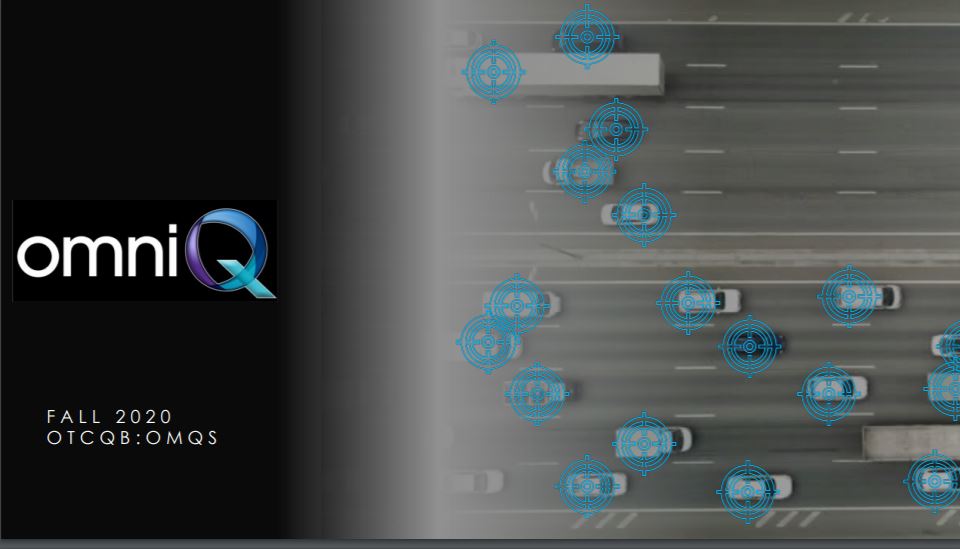 ---
VIDEOS
Video interview with CEO.
Longer video interview with CEO
---
Happy Veterans Day. Win a Corvette in the Soldiers auction. Just $3 a ticket.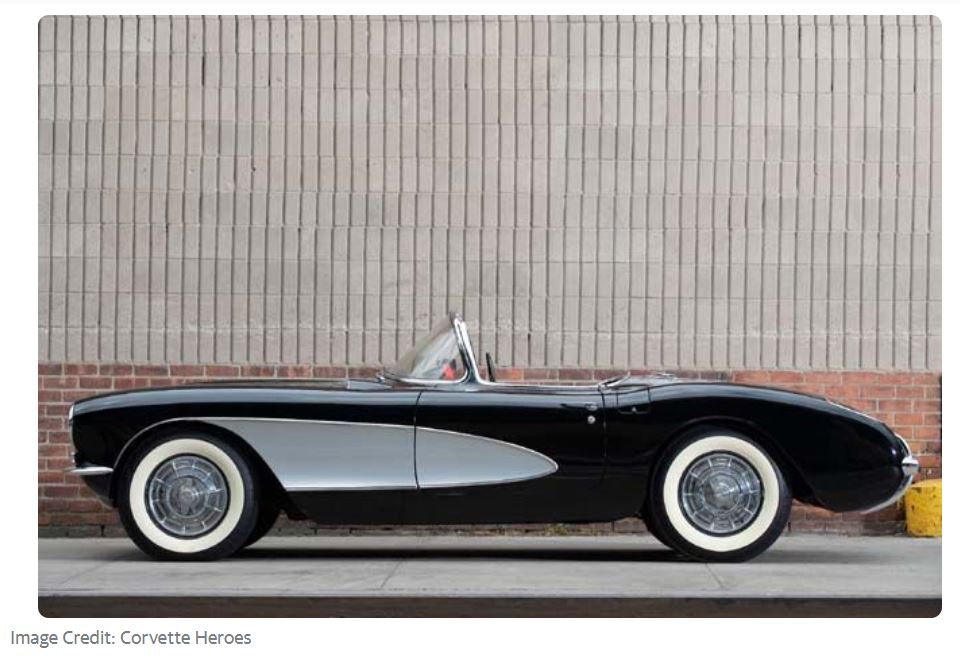 ---
ABout OMNIQ
We provide Supply Chain and Artificial Intelligence (AI)-based solutions for performance improvement and public Safety. We are leaders in the implementation of computer vision image processing solutions combined with the design, deployment, and management of enterprise mobility solutions like Human Free Vehicle and Container Recognition, Automatic Identification and Data Capture (AIDC), Mobile Cloud Analytics, RFID (Radio Frequency Identification), and proprietary Mobility software.
We implement patented and proprietary AI technology to provide real-time surveillance and monitoring for homeland security, traffic & parking management, law enforcement and access control applications as well as supply chain management.
Our customers are Law Enforcement and Homeland Security Authorities, Airports, Parking Operators as well as leading Fortune 500 companies.
---
Disclaimers.
OMQS: "Safe Harbor" Statement under the Private Securities Litigation Reform Act of 1995. Statements in this press release relating to plans, strategies, economic performance and trends, projections of results of specific activities or investments, and other statements that are not descriptions of historical facts may be forward-looking statements within the meaning of the Private Securities Litigation Reform Act of 1995, Section 27A of the Securities Act of 1933 and Section 21E of the Securities Exchange Act of 1934.
This release contains "forward-looking statements" that include information relating to future events and future financial and operating performance. The words "anticipate", "may," "would," "will," "expect," "estimate," "can," "believe," "potential" and similar expressions and variations thereof are intended to identify forward-looking statements. Forward-looking statements should not be read as a guarantee of future performance or results, and will not necessarily be accurate indications of the times at, or by, which that performance or those results will be achieved. Forward-looking statements are based on information available at the time they are made and/or management's good faith belief as of that time with respect to future events, and are subject to risks and uncertainties that could cause actual performance or results to differ materially from those expressed in or suggested by the forward-looking statements. Important factors that could cause these differences include, but are not limited to: fluctuations in demand for the Company's products particularly during the current health crisis , the introduction of new products, the Company's ability to maintain customer and strategic business relationships, the impact of competitive products and pricing, growth in targeted markets, the adequacy of the Company's liquidity and financial strength to support its growth, the Company's ability to manage credit and debt structures from vendors, debt holders and secured lenders, the Company's ability to successfully integrate its acquisitions, and other information that may be detailed from time-to-time in OMNIQ Corp.'s filings with the United States Securities and Exchange Commission. Examples of such forward looking statements in this release include, among others, statements regarding revenue growth, driving sales, operational and financial initiatives, cost reduction and profitability, and simplification of operations. For a more detailed description of the risk factors and uncertainties affecting OMNIQ Corp., please refer to the Company's recent Securities and Exchange Commission filings, which are available at https://www.sec.gov. OMNIQ Corp. undertakes no obligation to publicly update or revise any forward-looking statements, whether as a result of new information, future events or otherwise, unless otherwise required by law.
Investor Contact:
888-309-9994
[email protected]
ISR: Client, we are being retained by the company for progress reporting and additionally received ten thousand dollars for initiating coverage. See report for disclosure and disclaimer details.