After a Tough Year, a Series of Development Releases Appears to Have Halted True Natures Downtrend and Move to a Possible Breakout.
Only time will tell, but the trend for now, is our friend!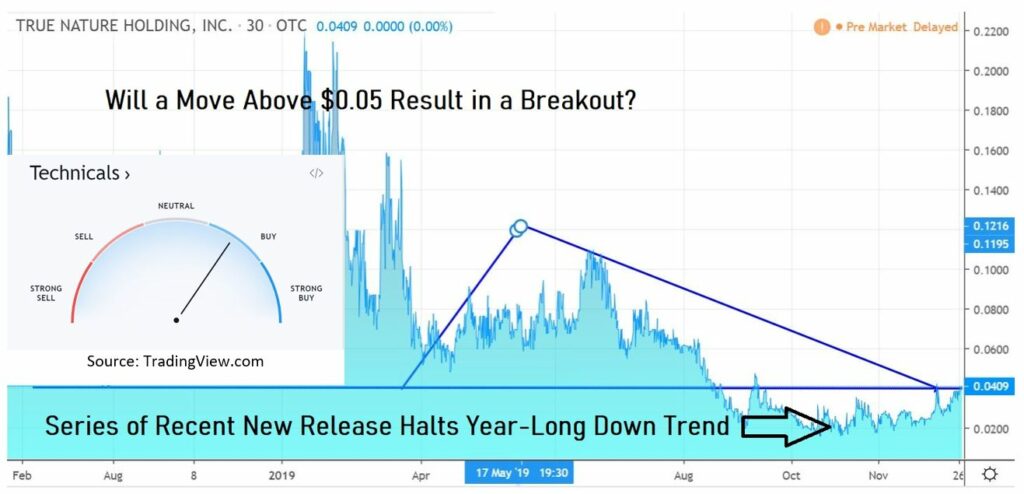 Recent News:
True Nature's (TNTY) CEO Larry Diamond on Wall Street Analyzer.
True Nature (TNTY) Mitesco Set to Launch Mitesco PLC Incubator — Aligns With Matheson Ireland.
True Nature (TNTY) Readies Launch of Mitesco: "The Medtech Incubator."
Medtech Incubator in Final Stages of Launch. Adding to Watch List.
(Client, see research report for disclaimer and disclosure details or click here).
TNTY, $TNTY