Larry Diamond Reveals Some of True Nature's Goals and Ambitions to Incubate Medical Related Startups to Benefit All Shareholders.
"Been there, done that – we know what it takes to make these startups successful, and we will look to hit doubles and singles to achieve robust growth."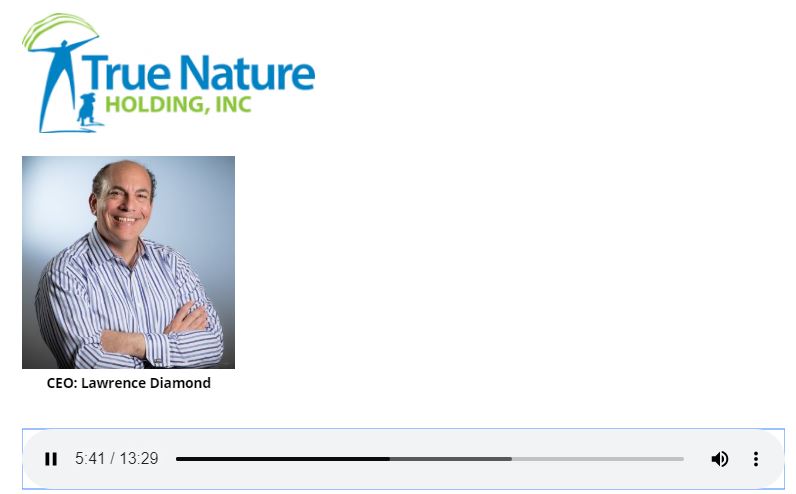 True Nature has in development a suite of offerings aimed at enhancing healthcare throughout the supply chain and to end-users. In addition, they intend to acquire and implement technologies and services to improve the quality of care, reduce cost, and enhance consumer convenience. True Nature is focused on developing a portfolio of companies that provide healthcare technology solutions and the team is adept at deal structures supportive of long term organizational value. The holding company structure facilitates profitable growth and enables the acquired business to focus on scale. The TNTY portfolio of companies will apply leading-edge solutions that emphasize stakeholder value and leverages distinct sector trends.
About The Wall Street Analyzer The Wall Street Analyzer's staff of writers, analysts, publishers, producers, market researchers, and PR professionals aim to provide investors with the tools they need to make informed decisions on buying stock. Our staff is a mix of financial professionals and media savvy individuals whose experiences bring the best talent from both ends of the spectrum.
TNTY