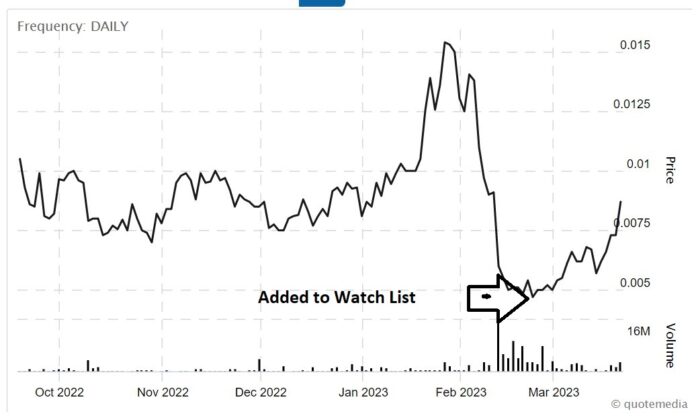 Principal Solar, Inc.
Mon, March 20, 2023 at 7:30 AM EDT

Institutional Analyst, Inc. ("IA") to Begin News, Analytical, and Editorial Coverage of PSWW via its Alternative Energy Review Newsletter
DALLAS, TX / ACCESSWIRE / March 20, 2023 / Principal Solar, Inc. (OTC PINK:PSWW) ("Principal" or "the Company"), a strategic investor in organizations and technologies that support next-generation opportunities in traditional, renewable, and clean energy sectors as well as an investor in and operator of undervalued petroleum-producing properties, today announced that IA's Alternative Energy Review has been retained to initiate market-specific coverage of the Company.
"Given Principal's positioning as an innovative, emerging player in the alternative energy space, we believe it is crucial that our current stakeholders and potential investors are fully up to speed on market trends and opportunities for Principal's investments and technologies," said K. Bryce "Rick" Toussaint, CPA, MBA, Chairman and CEO of Principal Solar. "To that end, with nearly 30 years of demonstrated excellence covering a wide range of companies in a broad array of sectors, we believe Institutional Analyst is an ideal platform to deliver timely, compelling coverage of PSWW as we as we roll out a number of new initiatives, portfolio acquisitions, and partnerships."
PSWW Initial Coverage Report Now Available
IA's initial coverage report, "New Player in the Electric Vehicle (EV) Market?" can be viewed at https://internetstockreview.com/new-player-in-the-electric-vehicle-ev-market/. The initial report focuses heavily on the Company's eTruck partnership; specifically, the role its conversion technologies are positioned to play in the emerging heavy EV market as well as the overall potential of the market itself.
"After reading PSWW's recent press release about one of its portfolio companies, eTruck, we agreed to provide ongoing coverage via Alternative Energy Stock Review, our newsletter custom tailored for investors seeking information on smaller-cap entrants into the Electric Vehicle (EV) space," said Roland Perry, IA's Managing Director. "Principal Solar is interesting in that it is akin to buying shares of a publicly traded venture capital firm, in that it invests in innovative start-ups and provides capital markets guidance."
"On another note, we are also intrigued by Principal's earlier announcement of its intent to acquire control of an 11,000-acre Oil & Gas property, and the revenue potential this transaction could bring to PSWW," added Mr. Perry.
About Institutional Analyst, Inc.
Since 1995, IA has published a number of widely read sector-based newsletters, including its flagship letters the Internet Stock Review and the Biotech Stock Review, at https://www.internetstockreview.com.
About Principal Solar
Principal Solar is a strategic investor in and acquirer of organizations and technologies that support next-generation opportunities in traditional, renewable, and clean energy sectors as well as an acquirer and operator of undervalued petroleum-producing properties.
For further information, please visit the Company's website at www.pswwenergy.com.
Safe Harbor Statement under the Private Securities Litigation Reform Act of 1995
The statements contained in this news release which are not historical facts may be "forward-looking statements" that involve risks and uncertainties which could cause actual results to differ materially from those currently anticipated. For example, statements that describe PSWW' hopes, plans, objectives, goals, intentions, or expectations are forward-looking statements. The forward-looking statements made herein are only made as of the date of this news release. Numerous factors, many of which are beyond PSWWs' control, will affect actual results. PSWW undertakes no obligation to publicly update such forward-looking statements to reflect subsequent events or circumstances. This news release should be read in conjunction with PSWWs' most recent financial reports and other filings posted with the OTC Markets and/or the U. S. Securities and Exchange Commission by PSWW. 17B, Institutional Analyst Inc has been retained to provide reporting and news coverage to Principal Solar for a monthly retainer of five-thousand dollars.
Principal Solar Contact
K. Bryce "Rick" Toussaint, CPA, MBA
Chairman and Chief Executive Officer
kt@pswwenergy.com
214.885.0032
Investor Relations Contact
Michael Briola
invest@pswwenergy.com
#PSWW, $PSWW