With more than 80 percent of guests using HCN interactive tablets daily, hoteliers are increasing revenues from onsite services sales and digital advertising while lowering labor and other operational costs.
Potential $200,000 Per Year Benefit for 400 Room Hotel.
Ottawa, Ontario – August 13, 2019 – One of the top challenges hindering hotels' technology strategies in 2019 is the "inability to derive ROI for technology rollouts," a recent 2019 study shows. Since its inception, Hotel Communication Network (HCN) has been focused on creating instant profitability through the installation of guestroom technology that will spark guest engagement and boost satisfaction, hence its mission statement "Profit at First Touch."
By placing its Navigator interactive tablets in each guest's line of site, HCN is delivering a more seamless experience for guests, increasing overall satisfaction, and unleashing a host of new revenue opportunities that boost the bottom line and keep guests coming back.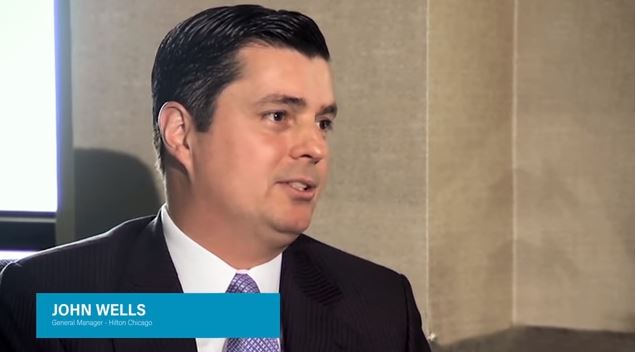 "Every General Manager is responsible for three key elements: Revenues, Profit, and Customer Satisfaction. The HCN Navigator does all three."
John Wells, General Manager, Hilton Chicago
Getting guests to engage with tablet computers in hotel rooms isn't a hard sell; rather, it's the way guests prefer to interact with the hotel. According to the most recent JD Powers research (July 2018), offering an in-room tablet increases overall guest satisfaction by as much as 47 points due to the communication system's ability to engage guests and entice them to use the system by featuring information relevant to their stay. The guest satisfaction study further showed that "only 15 percent of guests report having their hotel's app on their device," and of those, "46 percent did not use the app during their stay," making the in-room tablet the only logical choice for digital guest engagement.
RELATED: Internet Stock Review Report on Hotel Communications Network.
"While it's important that hoteliers meet guests' rising expectations, technology developers must ensure that the solutions we create deliver consistent returns for owners," said Kevin Bidner, HCN CEO. "Take tablet technology for example. In-room tablets were conceptualized to replace the in-room compendium and eliminate printing costs – but the digital device quickly proved to be a revenue generator property-wide. Hoteliers are presenting custom, relevant information about the hotel, local attractions, hotel outlets, room service menus, etc. as often as needed and in real-time."
Here are just a few ways that the HCN Navigator is driving ROI for its hotel customers:
Replacing the In-Room Compendium:
It costs hotel owners approximately $22 per room per year to provide a printed binder of hotel services ($12 annually to maintain compendium in the room, $5 annually for in-room marketing collateral, and $5 annually for the room service menu). HCN Navigator offers real-time hotel information, events, and local information.
ROI: A 400-room hotel could save $1.83 per room per month and drive $733 per month or $8,800 per year to the bottom line.
Opting Out of Daily Room Cleaning:
HCN's Guest Choice program encourages guests to specify what time they want their room serviced each day, or to opt out of daily cleaning on the Navigator tablet. Those guests who participate in this "sustainability effort" receive rewards from the hotel in the form of frequent stay points, free food or beverage, etc. /home/bforney/Pictures/image4.png
ROI: With HCN consistently achieving 5% of guests opting out of daily room cleaning, a 400-room hotel running 75% occupancy could potentially save $28.52 per room per month and drive an additional $11,406 per month or $136,875 per year to the bottom line with housekeeping related labor savings.
Streamlining Room Service: $52,000 annual gain.
Placing a hotel's room service menu on the HCN Navigator tablet is proving to increase the average room service bill by 20% to 30%, as pictures sell more products than text. Navigator also enables guests to keep onsite restaurant and grab-and-go options top of mind by facilitating menu item ordering from any outlet and having those items delivered to their rooms or picked up in a designated location.
This ensures that fast and accurate ordering reaches every guest, and it reduces ordering errors by enabling immediate changes to be made if menu items are no longer available.
ROI: A 400-room hotel running 75% occupancy and realizing 8% of guests ordering in-room dining could increase room service revenues by $10.95 per room per month which totals $4,380 per month or $52,560 per year.
Offering Room Service Alternative: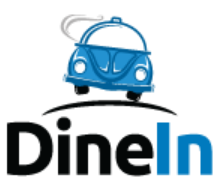 HCN's food and beverage program, DineIN, allows guests to order room service from the property's pre-selected local restaurants, giving them more in-room dining options. An ideal solution for select service and hotels without food and beverage operations, DineIN also provides hotels with existing in-room dining options an opportunity to provide its guests with a room service alternative.
ROI: With only 6% of guests using the DineIN solution at 400-room hotel running 75% occupancy, the property could earn $2.05 per room in additional food and beverage related revenues per month, equaling $821 per month or $9,855 per year. These revenue projections do not include the money saved from having to pay a room service staff, so the overall annual cost savings is significantly higher.
Selling Navigator Content Advertising: $4,800 annual gain
HCN delivers a breakthrough digital advertising platform showcasing businesses to hundreds of thousands of travelers every month. Navigator's interactive web-type advertising enables viewers to click to go to the advertiser's targeted URL page. The advertising format features quality dwell time and includes screensaver exposure when the screen is not in use to give advertisers maximum value exposure. The more successful the buying experience the more revenues from ads can be driven to the hotel's bottom line.
ROI: HCN is currently receiving $2.00 per room per month from advertising which it shares 50/50 with the hotel. A 400-room hotel would earn $400 per month or $4,800 per year through this medium.

Selling Event Content Sponsorships and Advertising: $12-18,000 annual gain.
EVENTLINK is a new application that enables hoteliers to personally welcome each group attendee with a unique message and event branding via Navigator. For a fee, event organizers can broadcast directly into the rooms of attendees in real-time. This in-room, revenue-generating communications tool gives meetings managers control over the tablet content in the rooms. The EVENT Program featured on Navigator is a great digital space to sell exhibitor and sponsor advertisements. Rotating ads sold by the hotel's sales team dominate the screen, making them highly visible from anywhere in the room.
ROI: HCN will share revenues from EVENT program advertising with the hotel 50/50, driving a potential $2.50 per room per month to the hotel. A 400-room hotel with 30% group occupancy and 4 to 6 sponsorship placements per month would earn between $1,000 to $1,500 per month or $12,000 to $18,000 per year.
"Every hotelier is concerned with ROI from their hotel technology investment," Bidner said. "We designed Navigator to drive revenue, profits, and guest satisfaction. With hoteliers preparing their 2020 operational budgets in just a few months, it only makes sense to invest in a solution that continually proves to drive revenues and deliver a quick return. A 400-room hotel implementing HCN's proven programs and technologies will drive at least $200,000 annually ($40.00+ per room, per month) to the bottom line. It's time to boost revenues by reaching every guest. It's time for HCN Navigator."
###
About The Hotel Communication Network (HCN):
Founded in 2008, with headquarters in Ottawa, Ontario, Canada, The Hotel Communication Network has built on years of research and development to provide an innovative high-value guest amenity that keeps each guest connected to their hotel, city and each other.