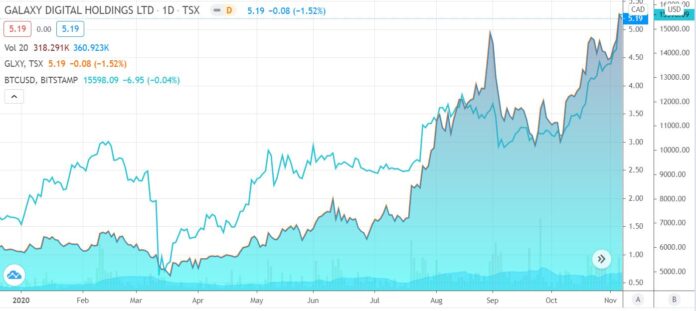 Here's your back-door into Bitcoin, which as you are probably aware is on a tear once again (see chart below). News of MicroStrategy (MSTR) taking their near $500 million in cash reserves and putting it into Bitcoin, was what first caught our attention. MicroStrategy bitcoin webpage.
Then PayPal added rocket fuel to the fire in late October. PayPal Just Gave 346 Million People A New Way To Buy Bitcoin
And now the Chicago Mercantile Exchange has futures that are gaining real institutional traction – as in the final piece of the puzzle, and a whole new ballgame folks.
"The question in our mind is not so much does it get to $500,000, but how quickly," Tyler Winklevoss. What self-respecting speculator can ignore that and not establish a 'just in case position.' Like us saying Gold is going to $10,000 – which we have.
---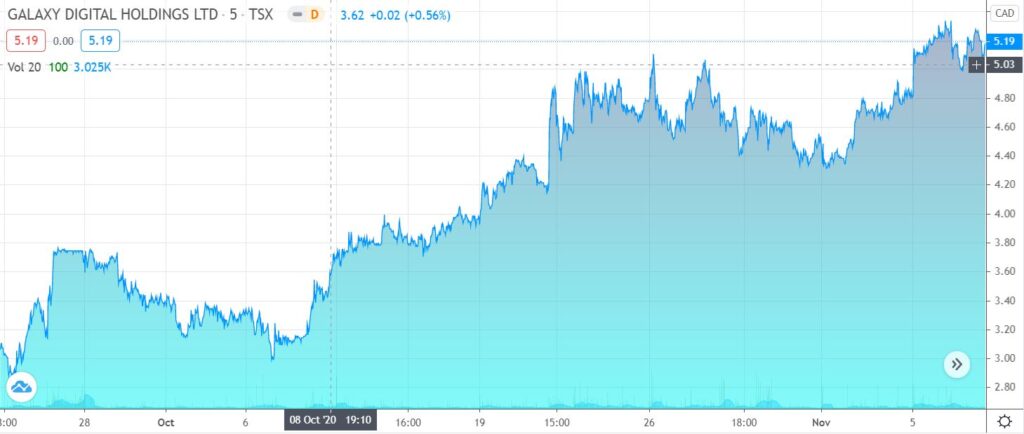 Galaxy Digital (GLXY, BRPHF) has closely tracked the price of Bitcoin but has multiple shots (and potential misses) on goal. This is NOT a fund like Grayscale (GBTC) which has its own issues. It is sort of a Crypto Investment Bank (like a 'Bitman' Sachs) with interests in Trading, Asset Management ($400 million), Principal Investments, and Investment Banking.
They just (or are in the in process of) raising $50 million to play with or as they say, for ".. growing its client financing business and seeding new asset management-related product offerings."
The big picture strategy here would be instead of giving BlackRock your money to invest in one of their funds or indexes, instead, invest directly in BlackRock (BLK) assuming your bullish on the markets they are investing in.
We once before highlighted the BlackRock strategy. Guess Who This Beautiful Chart Belongs to?
If you want to go long the market, go long the managers instead – everyone knows that! And Vica Versa, as the managers (barring a takeover) will melt like ice in bear markets – and no news related to an investment manager's business will matter when assets walk out the door. So we think if you're bullish on Bitcoin, be extra bullish on Galaxy Digital.
RECENT NEWS
Galaxy Digital Announces $50 million in Primary Capital Financing
Galaxy Digital to Host a Shareholder Update Conference Call on Friday, November 13, 2020 at 9:00AM Eastern Time
Bitcoin Surge Widens Crypto's Lead Over Gold as Top Asset of 2020 (Bloomberg)
---
CHARTS
GALAXY (GLXY) vs BITCOIN (BTCUSD)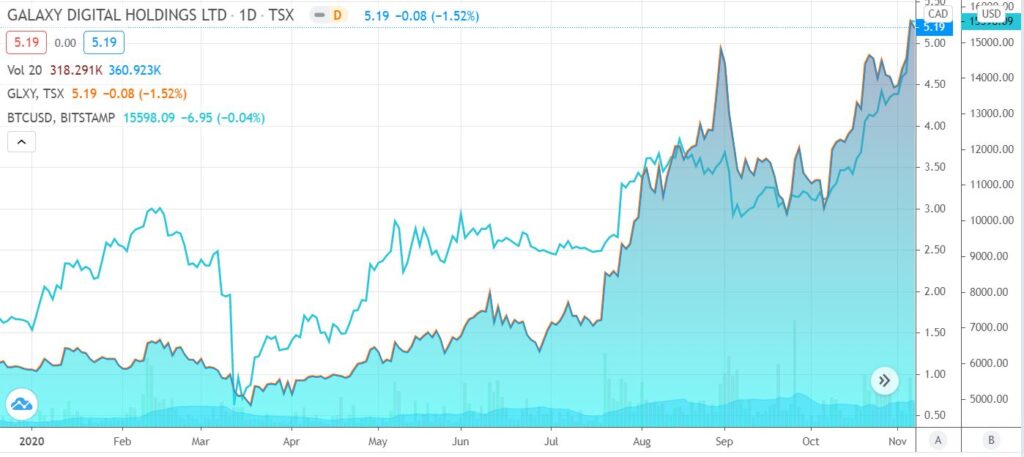 GALAXY US – BRPHF $3.98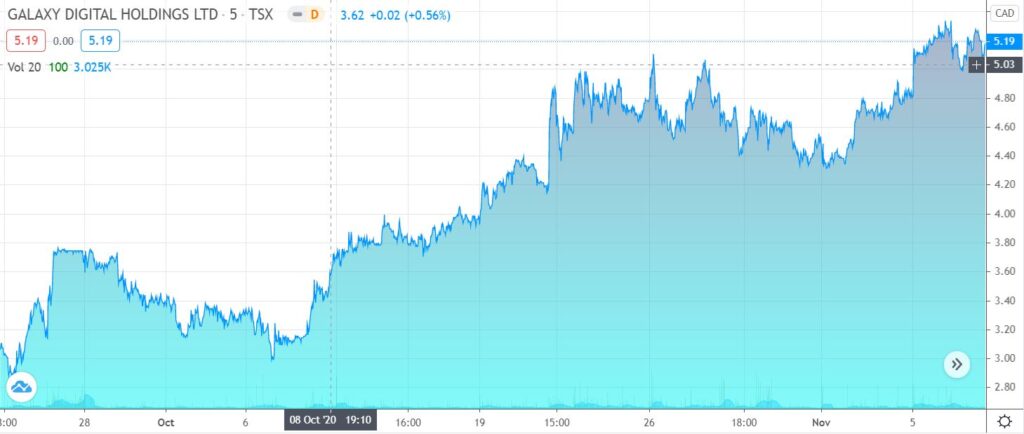 GALAXY TORONTO – GLXY $5.19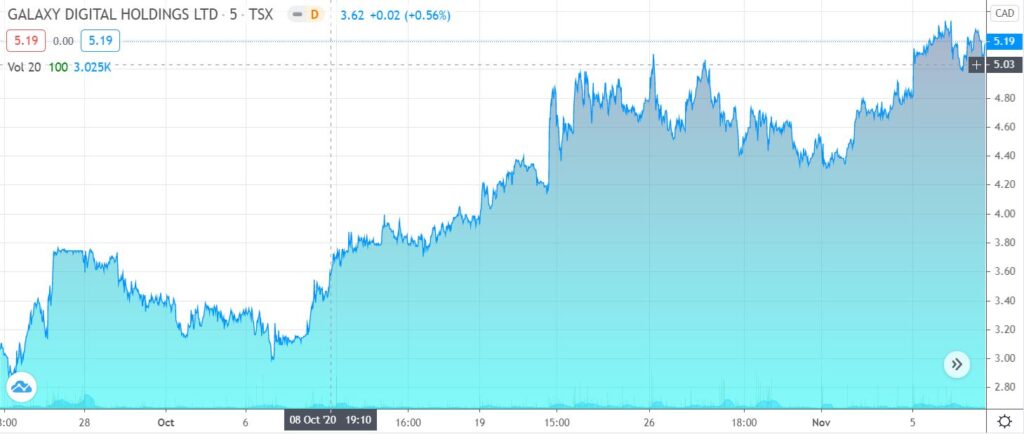 ---