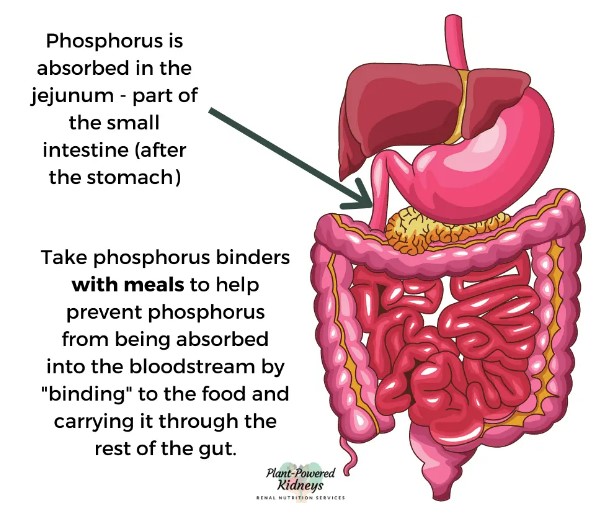 Similar to Ardlyx (ARDX) which we added to the Watch List last week, Unicycive (no we don't know how they pronounce it) which will call UNCY – is a biotech in the business of developing Renazorb.
The drugs from both companies are related to reducing phosphate levels in patients with kidney disease. A huge problem – unmet, in the sense that patients taking the current oral drugs, are not taking them as they should be (too big, too many and too awful tasting).
These drugs commonly act as or work with phosphate binders. If you're a science nerd, click here: Phosphate Binders.
With the stock drifting (on a daily basis) from $5.00 to under $0.75, UNCY may hold appeal to both technology and bargain hunter investors, with a long term outlook (call it a year).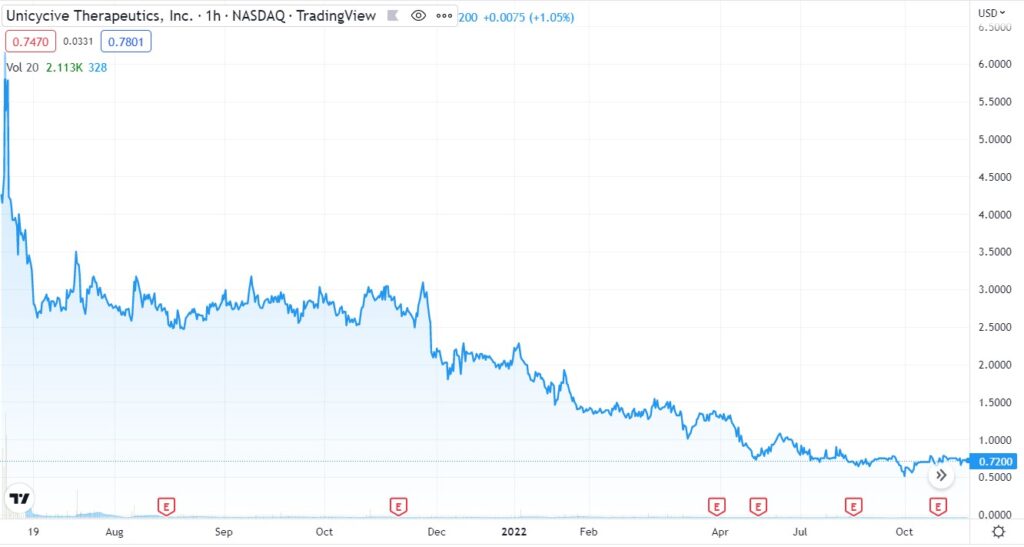 ---
THE BASICS
37 million people in the U.S. have chronic kidney disease or about one in seven adults.
Normal working kidneys can remove extra phosphorus in your blood. When you have chronic kidney disease (CKD), your kidneys cannot remove phosphorus very well. High phosphorus levels can cause damage to your body. Extra phosphorus causes body changes that pull calcium out of your bones, making them weak. High phosphorus and calcium levels also lead to dangerous calcium deposits in blood vessels, lungs, eyes, and the heart.
If you google foods high in phosphorus, you can quickly see foods high in phosphorus (most) presents an unavoidable daily problem for patients.
Ardlyx's 'secret weapon' is that is run by Mike Raab. Mike launched and oversaw the sales growth of Sanofi's (NYSE: SNY) Renvela, the leading phosphate binder for the treatment of hyperphosphatemia, with over $1.0 billion in worldwide sales in 2013.
UNCY's secret weapon is Douglas Jermasek who is head of Corporate Strategy. Doug also came from Sanofi where he was Senior Vice President and General Manager, Head of Renal (kidney) Global Business Unit. These folks know the kidney business.
The founder, and chief rocket scientist is Dr. Shalabh Gupta who was also an equity analyst for Rodman & Renshaw and UBS Investment Bank, knows Wall Street, which is always a good thing. Not that that's helped much in the past year. We believe he'll shine soon, with Doug's help.
We met Doug and Shalabh at an investor dinner in Boca Raton last week. Very simple story. Really simple. Doug showed us photos of the leading phosphate binder pills. UNCY's pill is considerably smaller and requires only three pills a day, versus 9-12 pills a day from some of the competition. Due to its smaller size, it also can be swallowed versus chewed, which we're told has a unpleasant metallic taste – when chewed.
They accomplish the smaller, lesser use size, using proprietary nanoparticle technology.
---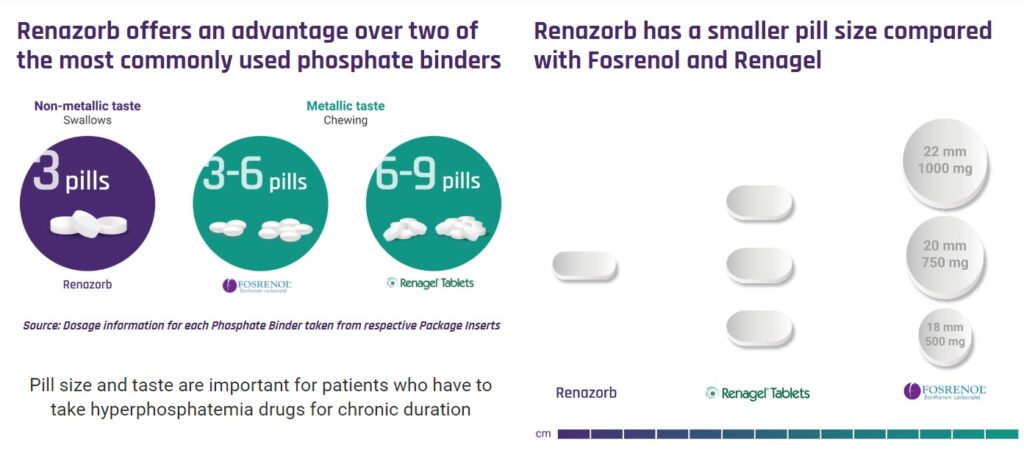 ---
The problem to be solved here is that most patients are NOT taking the required daily dosage. They call this 'patient compliance' or lack of. So the short story is on approval (if approved) Renazorb will be directly aiming at stealing market share from the competition with the larger pills.
To do that, UNCY's team lead by Doug will have to target Doctors (Nephrologists) and convince them to prescribe Renazorb over both Renagal (6-9 chewables) and Fosrenol (3-6 chewables). These are billion dollar drugs.
As part of its marketing strategy, UNCY commissioned a study questioning 100 Nephrologists, and 60% stated their number one concern or wish for their patients, was better compliance via a lower pill burden – meaning to us a smaller and lesser amount of pills to be taken.
Care to guess the market cap? $300 million, $500 million? Try $11 million and change versus $7 million in cash (9/30/22).
They remain on track to file a New Drug Application (NDA) in 2023. More to come.
Precautions: One it is thinly traded and two being on NASDAQ they are subject to the minimum $1.00 rule. This means they'll have to contend with getting the share price up or risk being 'down-listed' to the OTC. Being OTC listed isn't in our opinion, a big deal – though it would affect their future funding efforts. Most institutions can't or won't add OTC companies to their portfolio. So the real risk is a reverse split, if they want to remain listed on NASDAQ and are still trading at this level.
#UNCY
---
Certain statements in this press release (or press release linked to) are forward-looking within the meaning of the Private Securities Litigation Reform Act of 1995. These statements may be identified using words such as "anticipate," "believe," "forecast," "estimated" and "intend" or other similar terms or expressions that concern Unicycive's expectations, strategy, plans or intentions. These forward-looking statements are based on Unicycive's current expectations and actual results could differ materially. There are several factors that could cause actual events to differ materially from those indicated by such forward-looking statements. These factors include, but are not limited to, clinical trials involve a lengthy and expensive process with an uncertain outcome, and results of earlier studies and trials may not be predictive of future trial results; our clinical trials may be suspended or discontinued due to unexpected side effects or other safety risks that could preclude approval of our product candidates; risks related to business interruptions, including the outbreak of COVID-19 coronavirus, which could seriously harm our financial condition and increase our costs and expenses; dependence on key personnel; substantial competition; uncertainties of patent protection and litigation; dependence upon third parties; and risks related to failure to obtain FDA clearances or approvals and noncompliance with FDA regulations. Actual results may differ materially from those indicated by such forward-looking statements as a result of various important factors, including: the uncertainties related to market conditions and other factors described more fully in the section entitled 'Risk Factors' in Unicycive's Annual Report on Form 10-K for the year ended December 31, 2021, and other periodic reports filed with the Securities and Exchange Commission. Any forward-looking statements contained in this press release speak only as of the date hereof, and Unicycive specifically disclaims any obligation to update any forward-looking statement, whether as a result of new information, future events or otherwise. Not a client.