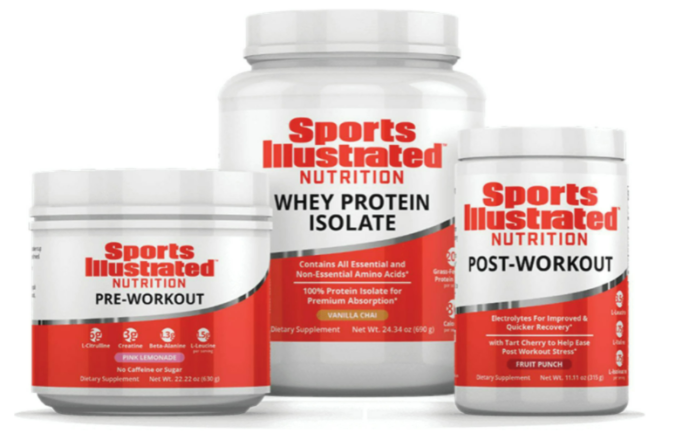 Adding another "Broken" IPO to the Watch List.
We're not sure if "broken" is the appropriate description, when what really broke down was the price, not the company. We have been seeing a lot of these in the past year.
We're also not sure about the reason why this happens and would guess there are different circumstances behind each breakdown. If, however it was due to a 'mis-pricing' (as in overpriced) we would say that's mis-fortunate for the IPO buyers, but it's better to see it at the 're-pricing' level (as in fair value or under-valued) happen in 30 days, versus a slow water-torture, downward re-pricing over the period of a year.
For new to the situation speculative investors, looking for an entry point, it's better to see Smart for Life drop from its IPO at $10.00 (including warrants) to $0.83 over a period of 30 days – than over a period of one year.
Not many people are aware Facebook (FB) dropped from $38 to $18 down 52% after its IPO. The company, in hindsight, wasn't broken by any means. But the price broke.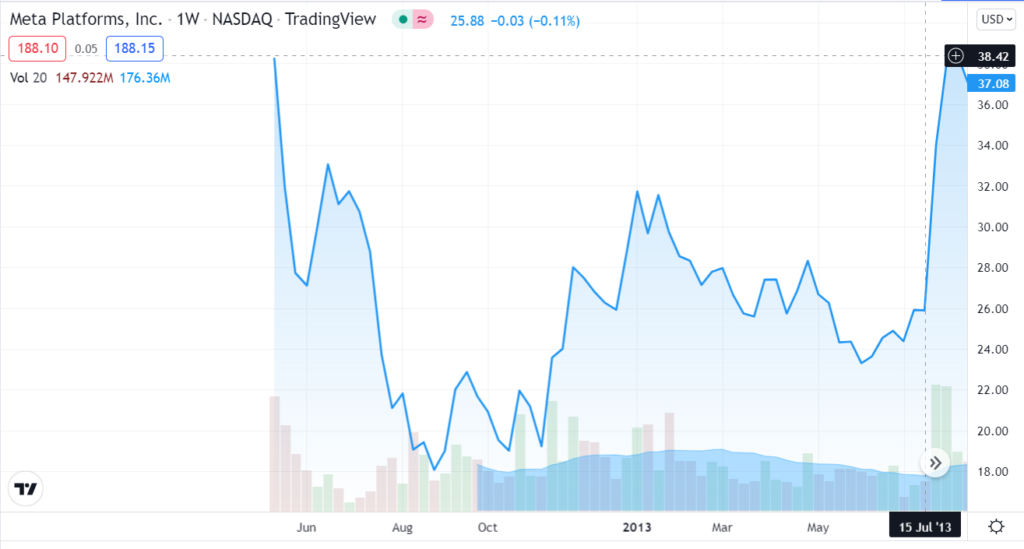 While we are still learning the "broken-IPO" thesis, these types of ideas can be used as a trade, or more to our thinking, as a great long-term entry price. To each his own. In any event without projecting the future, it's better to buy at $0.83 than $10.00 – which is fairly indisputable.
While we were still learning last year, we did quite well with urban-gro (UGRO), which fell from a $10.00 pricing – after raising $62 million, to $7.00. It then rebounded to $17.00 up 142% five months later.
urban-gro (UGRO) We Have Another Double!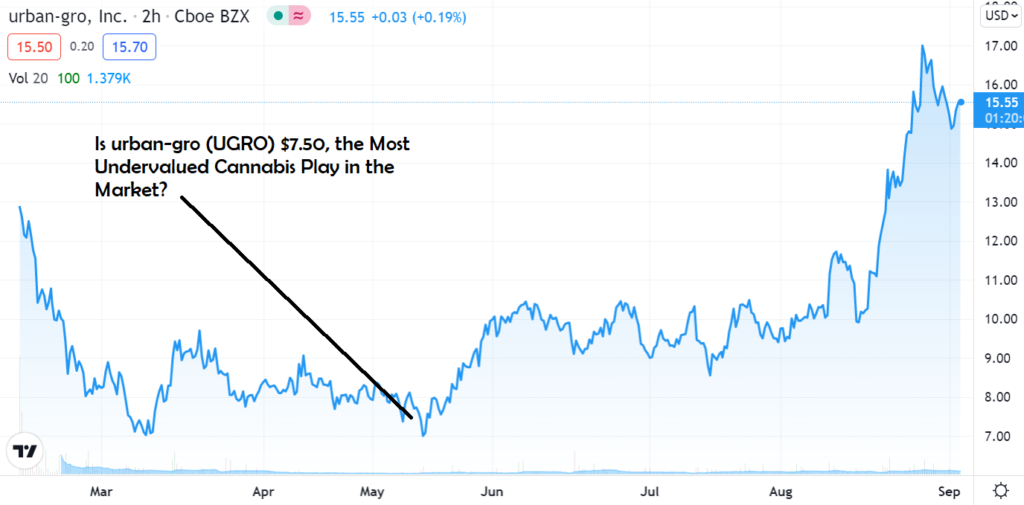 ---
This is a heads up on Smart for Life (SMFL), 'similar to a similar' idea we wrote about last week, CEA Industries (CEAD).
As the prospectus just recently dried on Smart for Life's prospectus, investors should be able to do plenty of their own due diligence by reading it (see prospectus below).
For now, we are just 'pointing out' what happened post-IPO and hypothesizing, "Hey, this might be a great idea," with more details to come. Like nearly every company we add to our Watch Lists, we'd like to sign them as a client – which simply means more detailed and more frequent news coverage to come, if they do.
---
As of this moment, CEA Industries (CEAD) appears to have found a bottom. From what we've uncovered so far, this is a fantastic long-term entry point (looking 2-3 years out). So, getting in at $2 where we added it to the Watch List, versus later when (if) it's at $3 or even $4, doesn't mean one missed it. So, take your time.
As a reminder, their IPO was priced at $4.13, and they raised $24 million. Generally speaking, we'd expect the bottoming process in these types of ideas to take a bit of time. We are looking at other similar situations.
Adding CEA Industries (CEAD) $2.05 to Watch List.
CEAD TRADING TABLE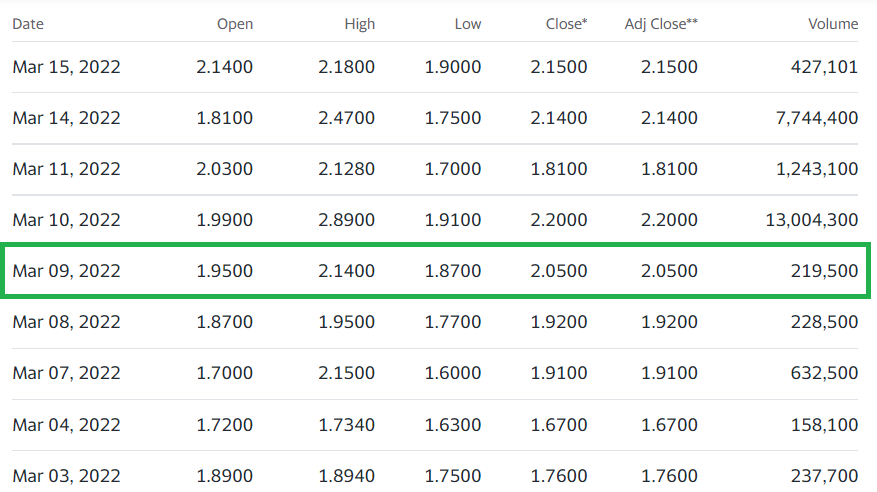 ---
The short story is Smart for Life (SMFL) is that it's a health and wellness consumer products company (vitamins and supplements). They have a game-plan to acquire and roll-up in what they call their "Build and Buy" strategy. The have an aggressive objective to build and buy to their way to $300 million in revenues, looking out three years. The nutraceuticals market in the United States is estimated at $104.5 billion in the year 2021 according to Global Industry Analysts Inc. The U.S. currently accounts for a 34.57% share in the global market.
Meaning this could have much more potential as a long-term holding versus a trade. Each future acquisition announced, could create a favorable reaction in the share-price.
They already have some fantastic products under their belt such as Doctors Scientific, Nexus Offers, GSP Nutrition with its Sports Illustrated Nutrition brand.
Today they announced they were acquiring Wellness Watchers and Greens First Female via the acquisition of parent Ceautamed Worldwide.
Not to confuse, what was trading at $10 isn't the same security that is trading today at $0.83. The IPO included two warrants, which after market purchases do not receive (see below).
In any event, the stock opened at $3 (down 70%) per share, after pricing at $10 on February 18th. It bounced to a high of $3.25 the same day, before closing at $2.68. We've been watching for an entry point ever since. And here it is.
Here's their chart and trading table.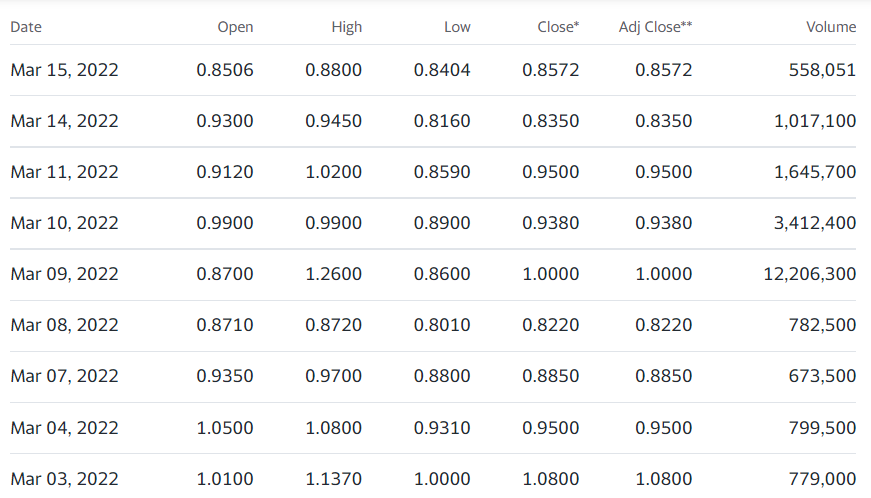 ---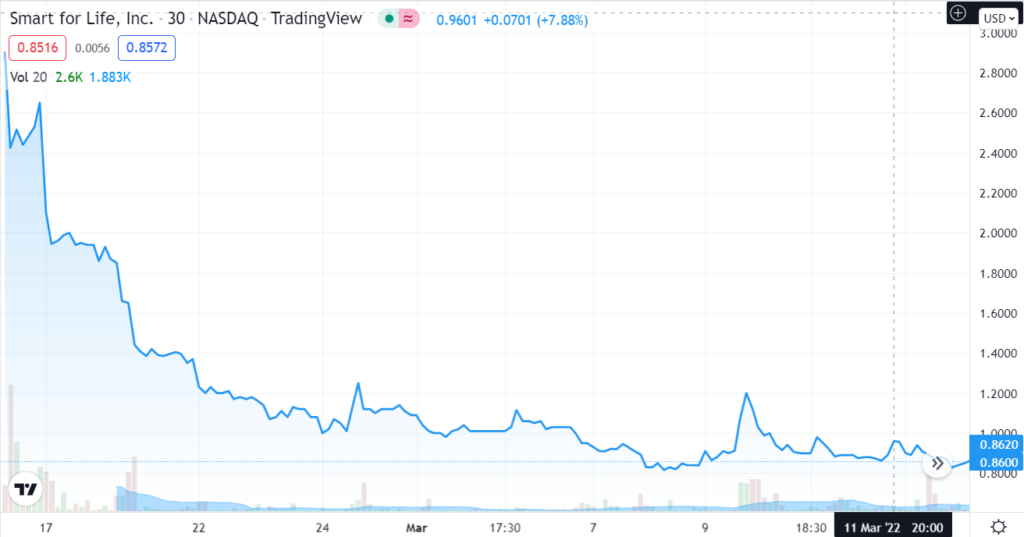 ---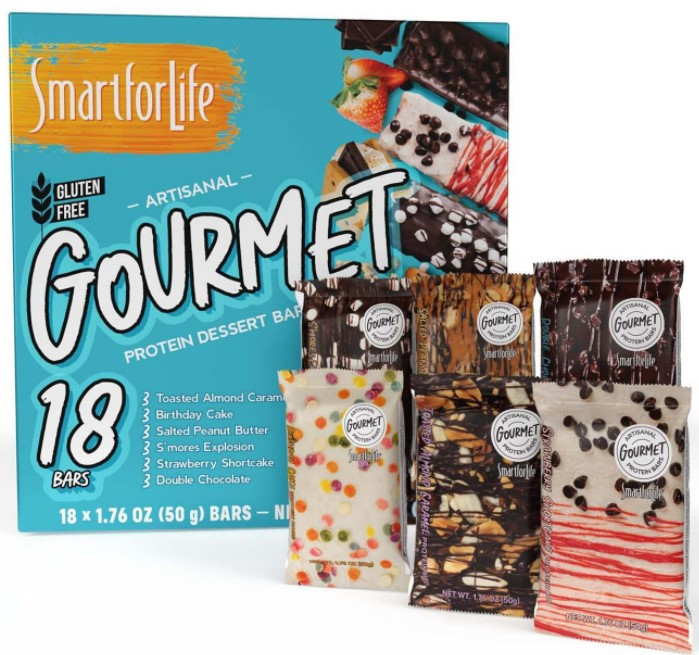 Smart for Life, Inc. Announces Closing of $14.4 Million Initial Public Offering
MIAMI, Feb. 18, 2022 (GLOBE NEWSWIRE) — Smart for Life, Inc. ("Company") (NASDAQ: SMFL), a leading developer, marketer, and manufacturer of nutritional and related products, today announced that it has closed its initial public offering of 1,440,000 units, each unit consisting of (i) one share of common stock, (ii) one series A warrant to purchase one share of common stock at an exercise price equal to $7.00 per share exercisable until the fifth anniversary of the issuance date, and (iii) one series B warrant to purchase one share of common stock at an exercise price equal to $10.00 per share, exercisable until the fifth anniversary of the issuance date and subject to certain adjustment and cashless exercise provisions. Additionally, the underwriters partially exercised the over-allotment option and purchased 206,390 series A warrants and 206,390 series B warrants. As a result, the Company received gross proceeds of $14,404,128, prior to deducting underwriting discounts, commissions, and other offering expenses.
In addition, the Company has granted the underwriters an option to purchase up to 216,000 additional shares of common stock, up to 9,610 additional series A warrants, and/or up to 9,610 additional series B warrants, in any combinations thereof, at $9.98 per share of common stock, $0.01 per series A warrant and $0.01 per series B warrant, less the underwriting discounts and commissions, for 45 days to cover over-allotments, if any.
Dawson James Securities, Inc. acted as lead book-running manager for the offering.
Bevilacqua PLLC, Washington, DC, served as counsel to the Company and Schiff Hardin LLP served as counsel to Dawson James Securities, Inc.
A registration statement on Form S-1, as amended (File No. 333-261699), was filed with the Securities and Exchange Commission ("SEC") and was declared effective on February 14, 2022. A final prospectus relating to the offering has been filed with the SEC and is available on the SEC's website at http://www.sec.gov. Electronic copies of the final prospectus relating to this offering may be obtained from Dawson James Securities, Inc., Attention: Prospectus Department, 101 North Federal Highway, Suite 600, Boca Raton, FL, 33432, cwachowiz@dawsonjames.com or toll free at 866.928.0928.
This press release shall not constitute an offer to sell or the solicitation of an offer to buy any of the securities described herein, nor shall there be any sale of these securities in any state or jurisdiction in which such offer, solicitation or sale would be unlawful prior to registration or qualification under the securities laws of any such state or jurisdiction.
About Smart for Life
Smart for Life is engaged in the development, marketing, manufacturing, acquisition, operation and sale of a broad spectrum of nutritional and related products with an emphasis on health and wellness. Structured as a global holding company, the Company is executing a buy-and-build strategy with serial accretive acquisitions creating a vertically integrated company with an objective of aggregating companies generating a minimum of $300 million in revenues within the next thirty-six months. To drive growth and earnings, Smart for Life is developing proprietary products as well as acquiring other profitable companies, encompassing brands, manufacturing and distribution channels. Additional information about the Company is available at: www.smartforlifecorp.com.
Forward Looking Statements
This press release contains "forward-looking statements" that are subject to substantial risks and uncertainties. All statements, other than statements of historical fact, contained in this press release are forward-looking statements. Forward-looking statements contained in this press release may be identified by the use of words such as "anticipate," "believe," "contemplate," "could," "estimate," "expect," "intend," "seek," "may," "might," "plan," "potential," "predict," "project," "target," "aim," "should," "will" "would," or the negative of these words or other similar expressions, although not all forward-looking statements contain these words. Forward-looking statements are based on the Company's current expectations and are subject to inherent uncertainties, risks and assumptions that are difficult to predict. Further, certain forward-looking statements are based on assumptions as to future events that may not prove to be accurate. These and other risks and uncertainties are described more fully in the section titled "Risk Factors" in the final prospectus related to the public offering filed with the SEC and other reports filed with the SEC thereafter. Forward-looking statements contained in this announcement are made as of this date, and the Company undertakes no duty to update such information except as required under applicable law.
DISCLAIMER
The information provided in this press release is intended for general knowledge only and is not a substitute for professional medical advice or treatment for specific medical conditions. Always seek the advice of your physician or other qualified health care provider with any questions you may have regarding a medical condition. This information is not intended to diagnose, treat, cure or prevent any disease. Client, Institutional Analyst Inc., has been retained by SMFL to provide ongoing news coverage and reporting for six-thousand dollars per month for a period of six months. See report for full disclosure and disclaimer details.
Investor Relations Contact:
Crescendo Communications, LLC
Tel: (212) 671-1021
---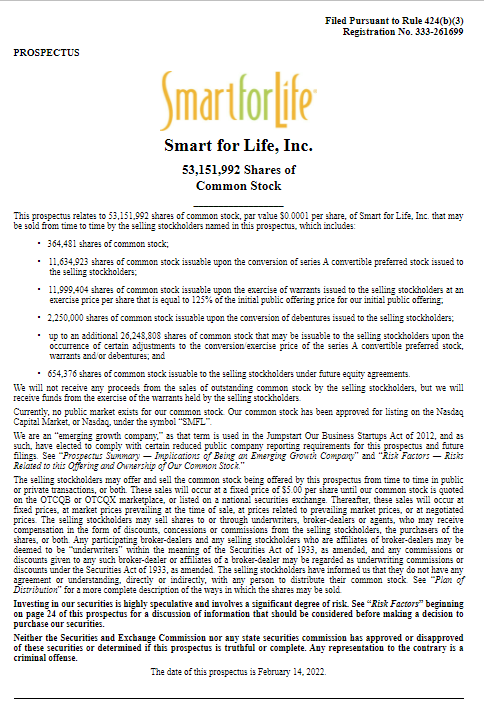 #SMFL, $SMFL