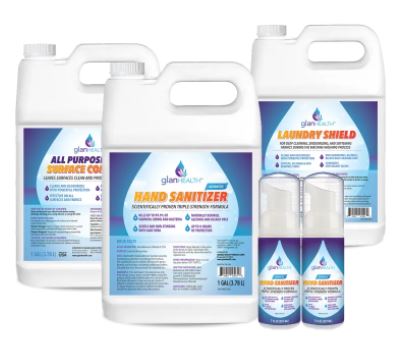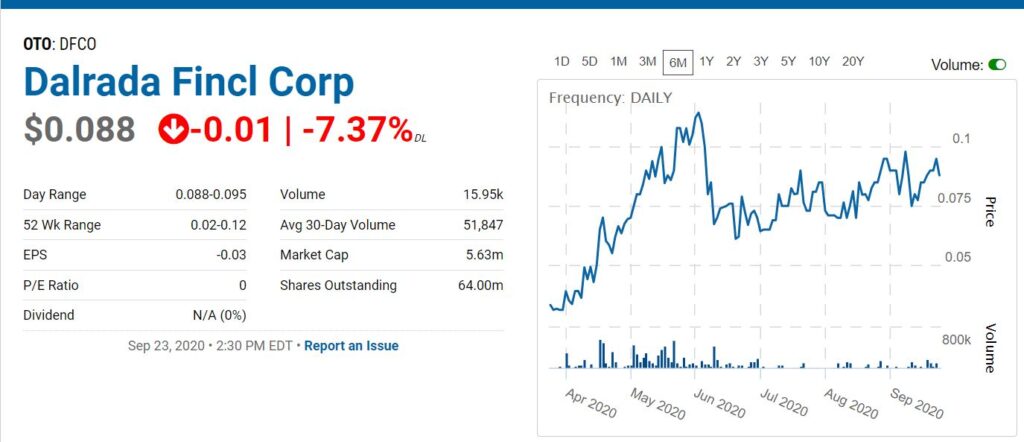 Adding Dalrada (DFCO), a technology Incubator with interests in telehealth and hand sanitizers to the Watch List. Both sectors you're probably aware, are benefitting from a Tsunami of pandemic powered sales opportunities – to all participants. As well as fast-moving stocks.
We're doing due diligence now. They have a nicely done website for Sanitizer sales called Glan Health DBA Dalrada Health. The Telehealth initiative is under 72% owned India based Prakat Solutions. Prakat specializes in making websites, mobile applications, and electronic documents easily accessible for those with auditory, cognitive, neurological, physical, speech, and visual disabilities.
CoronaVirus, Superbug News Archive
2020 Biotech Portfolio Soars 55%, We're Amazed.
DALRADA HEALTH
On or about March 23, 2020 Dalrada Health Products Corporation acquired One Hundred percent (100%) of the ownership of Shark. Shark is a cleaning solutions provider using electrostatic machines to spray and deodorize residential spaces, healthcare facilities, hospitality, transportation, manufacturing, automotive, schools/education systems, and other facilities requiring cleaning services. Through the acquisition of Shark, Dalrada Health Products developed the GlanHealth Brand (dba of Dalrada Health Products Corporation) to distribute alcohol-free hand sanitizers, surface cleaners, laundry aides, antimicrobial solutions, electrostatic sprayers, face masks, gloves, kits, and delivery equipment such as dispensers, stands, and ease of use packaging for the end consumer. GlanHealth leverages an extensive supply chain of producers, resellers, distributors, vendors, and formulators for the development, sale, and marketing of its products and services.
PRAKET SOLUTIONS
On January 9, 2020 Dalrada Financial Corporation acquired seventy-two percent (72%) of the issued and outstanding common shares of Prakat Solutions, Inc. is a Texas corporation, by stock purchase agreement ("Prakat Texas"). Prakat Texas has a wholly owned subsidiary, Prakat Solutions Private Limited, a corporation formed in India with a ten (10) year operating history, ("Prakat India"). Prakat India provides global customers with software and technology solutions specializing in Test Engineering, Accessibility Engineering, Product Engineering and Application Modernization. The Prakat India team provides end to end Product Engineering services across various domains, including – Banking & Financial Services, Telecom, Retail, Healthcare, Manufacturing, Legal and IT Infrastructure. Prakat India is an ISO 9001 Certified Company.
---
While still small and in the formation stage, they recorded sales of $351,324 in the last quarter, so they are 'in-business.'
Dalrada Financial Corporation Records A 920% Increase In Revenue
Number of shares issued and outstanding after current 10 million share registration is only 78 million. Meaning a market valuation of under $7 million. Oh boy..this could be EPIC.
For detailed information please see the recently filed S-1 filed with the SEC.
---
RELATED: Emerging Tech Research: Retail Health & Wellness Tech
Venture firms funneled nearly $2 billion to retail-oriented companies in the health and wellness industry during the second quarter of 2020, the latest sign of spiking interest in the space. As the biggest global health crisis in a century continues to unfold, investors have been eager to back startups offering telehealth tools and a wide array of other services aimed at keeping patients well.
---
Generally speaking, we are very cautious with the market and only playing with medical technology companies with near-term events or milestones – and of course corona related Medtech stocks and precious metals. Odds are high the term 'FANG stocks' will have a new meaning in the next year or two.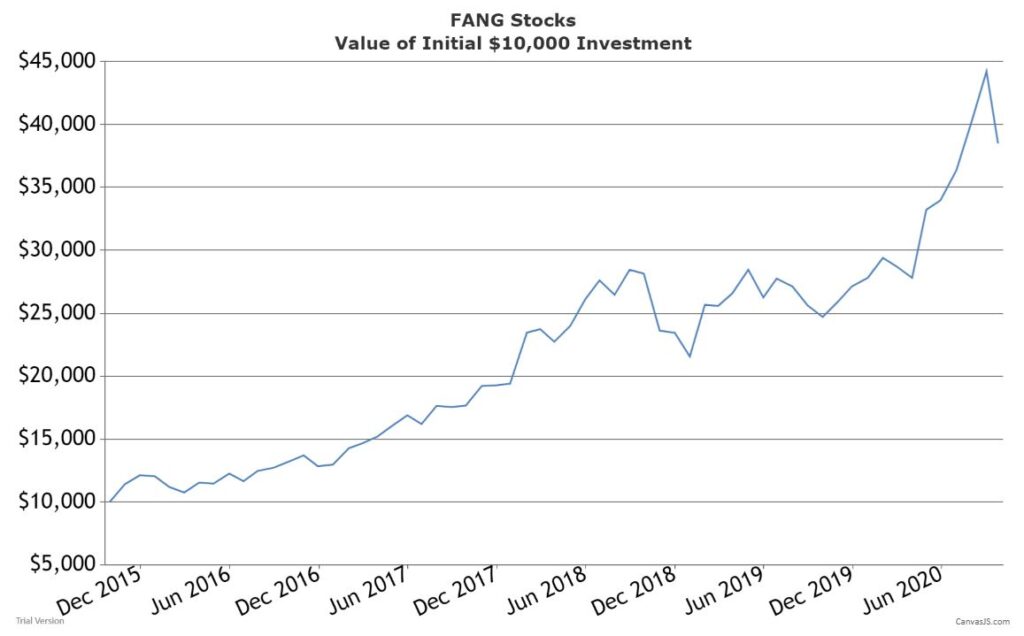 ---
Disclaimer: Statements in this press release that are not historical facts are forward-looking statements, including statements regarding future revenues and sales projections, plans for future financing, the ability to meet operational milestones, marketing arrangements and plans, and shipments to and regulatory approvals in international markets. Such statements reflect management's current views, are based on certain assumptions and involve risks and uncertainties. Actual results, events, or performance may differ materially from the above forward-looking statements due to a number of important factors, and will be dependent upon a variety of factors, including, but not limited to, our ability to obtain additional financing that will allow us to continue our current and future operations and whether demand for our products and services in domestic and international markets will continue to expand. The Company undertakes no obligation to publicly update these forward-looking statements to reflect events or circumstances that occur after the date hereof or to reflect any change in the Company's expectations with regard to these forward-looking statements or the occurrence of unanticipated events. Factors that may impact the Company's success are more fully disclosed in the Company's most recent public filings with the U.S. Securities and Exchange Commission ("SEC"), including its annual report on Form 10-K.
Of course, we signed them as a client. We were compensated with seven thousand five hundred dollars and are negotiating an appropriate equity-based compensation package. No way we want to let this one get away, without having a stake! See upcoming reports for additional disclosure and disclaimer details.