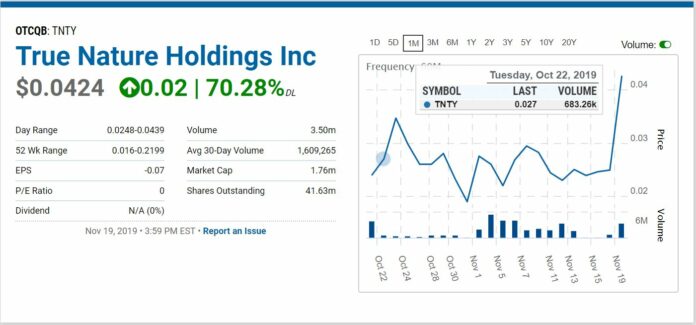 Is it too early to nick-name True Nature's Medtech incubator Mitesco the "Mighty Mitesco?" Of course it's too early – but it appears that speculative micro-cap investors are sniffing around and trying to get positioned here before news, rather than after news. Perked up 70% yesterday, on 4 million shares.
May the force be with them!
This is not a trading idea, as we don't traffic in trading ideas. As a practice, we look two to three years out with the majority of our ideas, particularly with clients, of which TNTY is on record of being. We see no need for real-time quotes!
So whether the stock is $0.01 or $0.10 is of little interest to us. We will be following the progress of their recently announced intentions to implement an incubator strategy – which takes a considerable amount of time to roll out, even though actual early implementation news could spur the shares significantly higher.
Recent News:
True Nature (TNTY) Mitesco Set to Launch Mitesco PLC Incubator — Aligns With Matheson Ireland.
True Nature (TNTY) Readies Launch of Mitesco: "The Medtech Incubator."
Medtech Incubator in Final Stages of Launch. Adding to Watch List.
---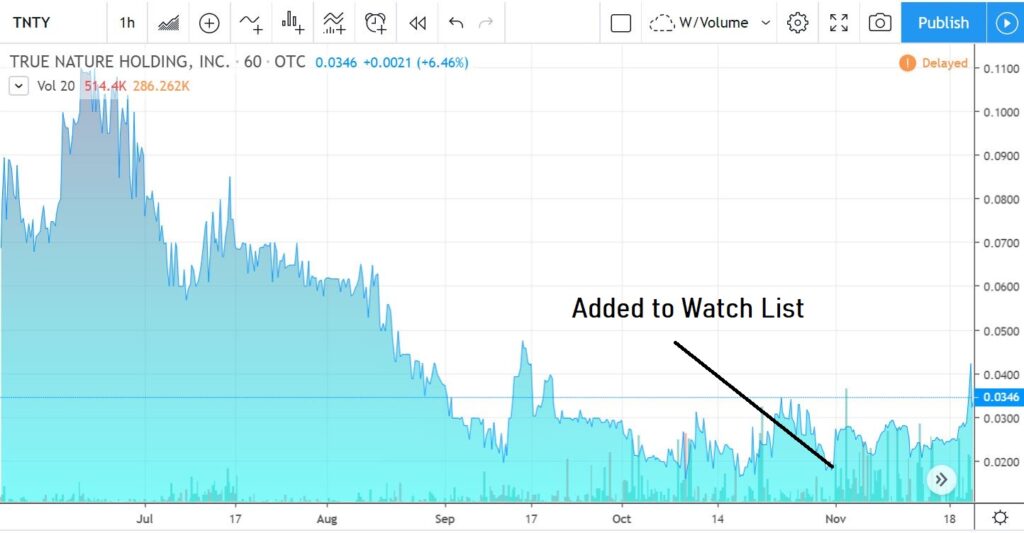 ---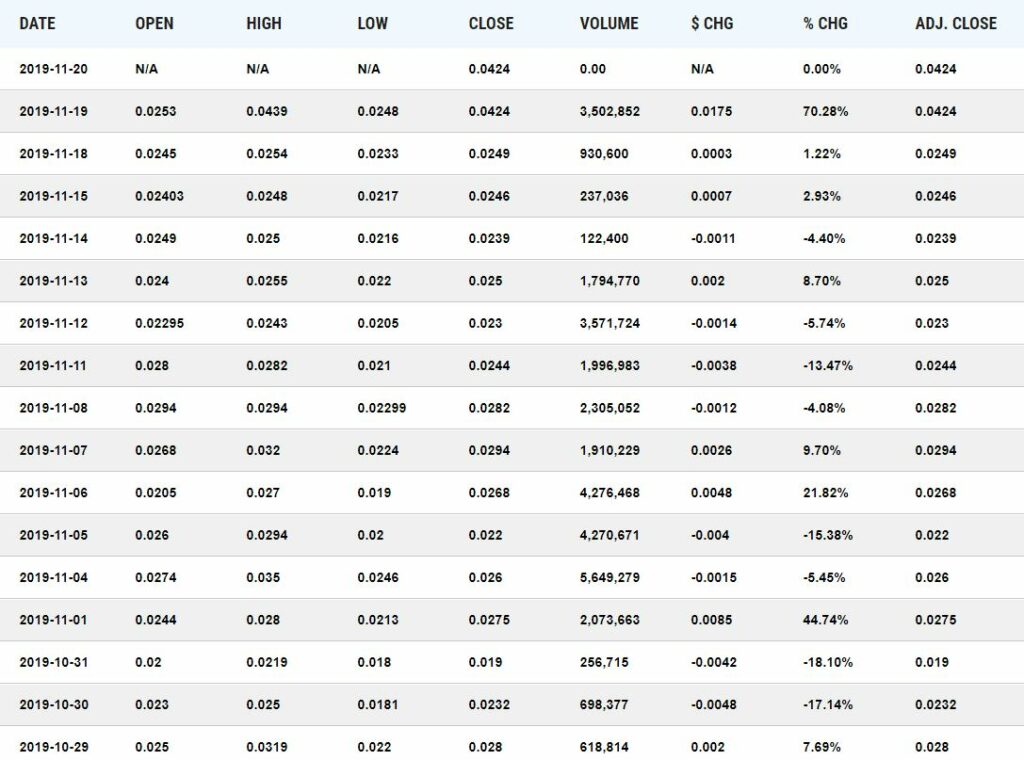 (Client, see research report for disclaimer and disclosure details or click here).