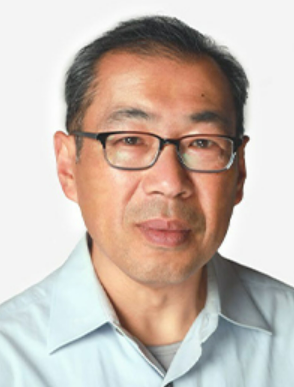 James Kuo, M.D. the Vice President of R&D for Silo Pharma (SILO) will speak at the 3rd Annual Psychedelic Therapeutics and Drug Development Conference.
Dr. Kuo's presentation is titled 'The Ketamine Endgame.'
He chose the Ketamine Endgame name for his presentation, after a recent article in the NY Times which described ketamine as a 'Cure,' in their headline, a word not very often used for medical therapies and even less so on Wall Street.
Silo's Time-Released Psilocybin, Ketamine
---
NY Times
Chris Gathman, 40, has lived with chronic depression, a condition that runs in his family, for most of his life until he underwent Ketamine treatment.
"I woke up the next day and felt completely normal," he said about his first IV infusion, administered at Ketamine Health Centers. "I didn't feel depressed at all." Mr. Gathman then persuaded his parents to seek out the therapy at the same clinic for their depression, and they both reported immediate relief as well.
RELATED: Silo Pharma Announces filing of Patent for Treatment of Fibromyalgia
---
Dr. Kuo has quite the resume. He has experience in the life science industry as a Chief Executive Officer, business development executive, and venture capitalist. We wonder what he sees (or is seeing) at SILO to make him want to head up its research and development effort!
In addition to his work with Silo, Dr Kuo currently serves as Managing Director of Athena Bioventures in La Jolla, CA which was founded in 2001.
Served as Senior Partner & Chief Investment Officer at Milost Global.
Co-Founder and Director at Tryp Therapeutics.
Founded and also served as Chief Executive Officer at Torino Pharma.
Co-Founder and serves as Chairman and Director of Business Development at Monarch Labs. He
Serves as Co-Chief Executive Officer & Co-Chairman at BioSavita.
Co-Founder at MSK Pharma.
Served as Chairman and Chief Executive Officer of Synthetic Biologics, a publicly-traded biotech company.
Served as Chairman and Chief Executive Officer of BioMicro Systems.
Chief Executive Officer of Discovery Laboratories, a publicly-traded company
Associate Director of Licensing and Development at Pfizer
Vice President of Business Development at Myriad Genetics
 Co-Chief Executive Officer at OncoTracker
And finally he was Managing Director of HealthCare Ventures, a $378 million venture capital fund. With an MD from the University of Pennsylvania School of Medicine, an MBA from the Wharton School of Business. and a BA in molecular biology from Haverford College – Jim knows a thing or two about medicine and business, because he's seen a thing or two about medicine and business.
In short, if Jim likes Silo Pharma, we like Silo Pharma!
---
Silo Pharma News Archive
Silo Pharma to Present at Psychedelic Drug Development Conference
The 3rd Annual Psychedelic Therapeutics and Drug Development Conference being held May 15-16, 2023, at the Hilton San Francisco Airport Bayfront in Burlingame, CA.
Dr Kuo News Archive
Psilocybin Could Be The Next Star In Functional Food After Cannabis As Public Interest Heats Up
Why Investing in Psychedelic Medicine Could Be Better Than Cannabis