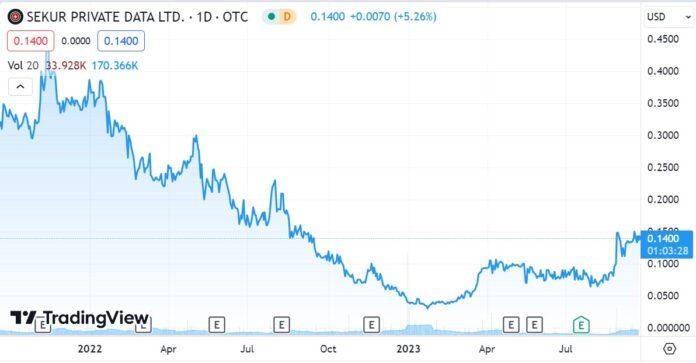 RELATED: Sekur Private Data Ltd.'s SekurVPN Swiss Hosted, Privacy VPN Records Sales up over 100% Month-Over-Month
---
PRICE TARGET $0.68* | 264% HIGHER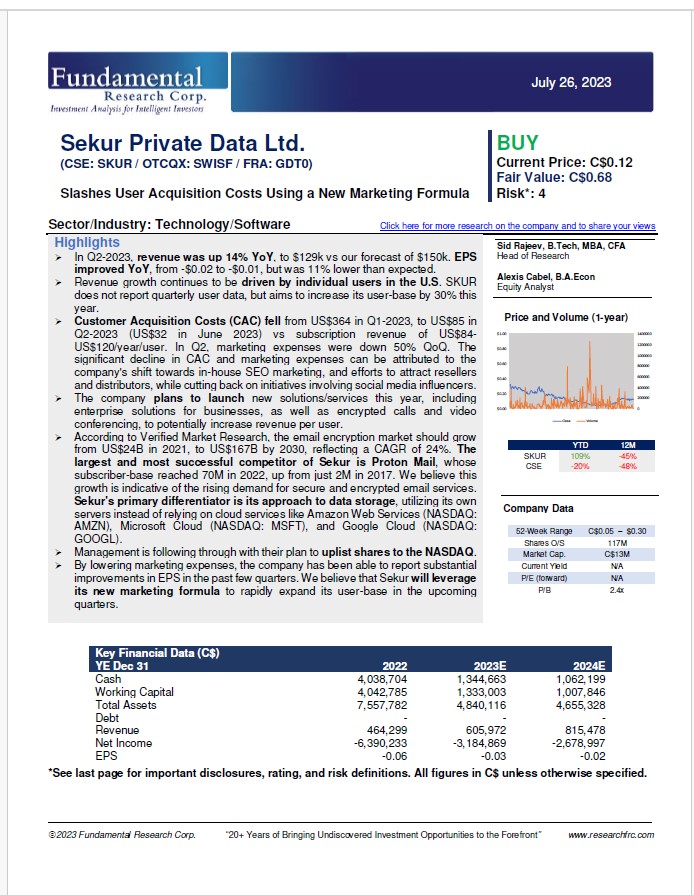 ---
20 PAGE IN DEPTH REPORT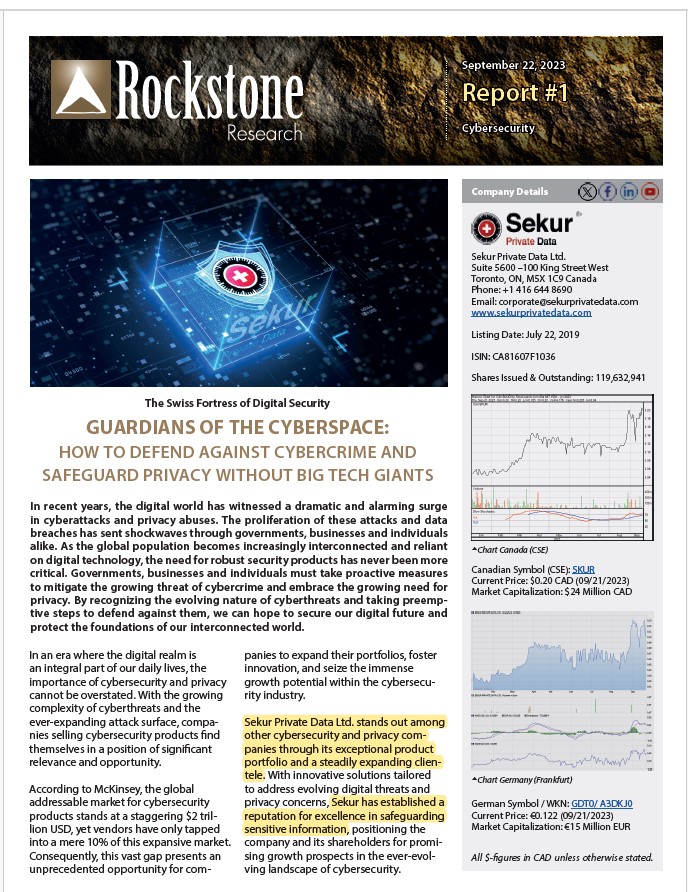 ---
SEKURE MESSENGER VS WHATSAPP
Can a Secure and Private Messenger Grab Some of WhatsApp 2.7 Billion Users?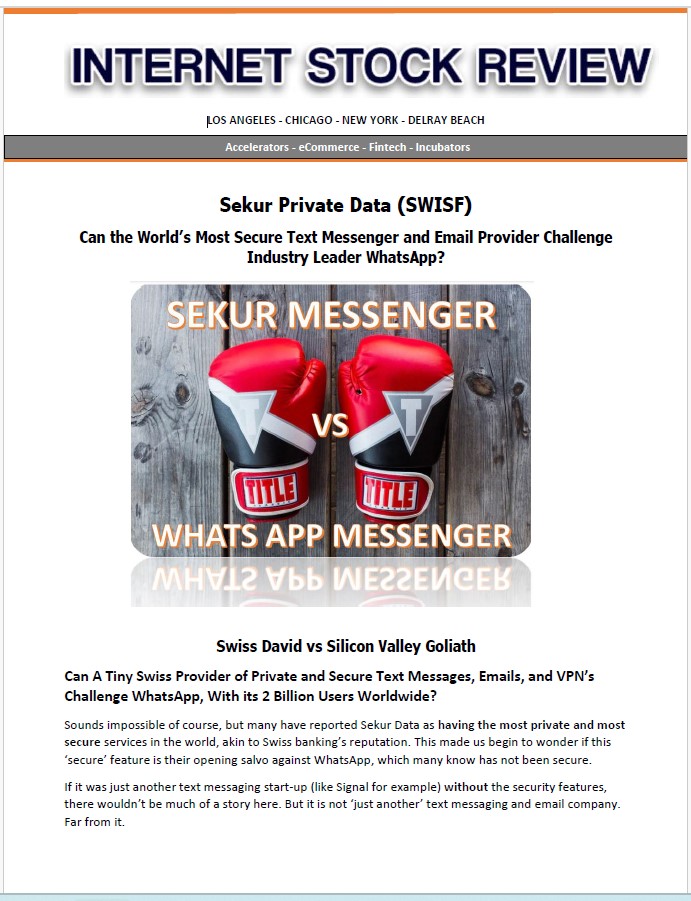 ---
Forward-Looking Information
This news release contains certain forward-looking information within the meaning of applicable Canadian securities laws ("forward-looking statements"). All statements other than statements of present or historical fact are forward-looking statements. Forward-looking statements are often, but not always, identified by the use of words such as "anticipate", "achieve", "could", "believe", "plan", "intend", "objective", "continuous", "ongoing", "estimate", "outlook", "expect", "project" and similar words, including negatives thereof, suggesting future outcomes or that certain events or conditions "may" or "will" occur. These statements are only predictions. These statements reflect management's current estimates, beliefs, intentions and expectations; they are not guaranteeing future performance. Sekur cautions that all forward-looking statements are inherently uncertain and that actual performance may be affected by a number of material factors, many of which are beyond Sekur's control. Such factors include, among other things: risks and uncertainties relating to the future of the Company's business; the success of marketing and sales efforts of the Company; the projections prepared in house and projections delivered by channel partners; the Company's ability to complete the necessary software updates; increases in sales as a result of investments software development technology; consumer interest in the Products; future sales plans and strategies; reliance on large channel partners and expectations of renewals to ongoing agreements with these partners; anticipated events and trends; the economy and other future conditions; and other risks and uncertainties, including those described in Sekur's prospectus dated May 8, 2019, filed with the Canadian Securities Administrators and available on www.sedarplus.ca. Accordingly, actual and future events, conditions and results may differ materially from the estimates, beliefs, intentions and expectations expressed or implied in the forward-looking information. Except as required under applicable securities legislation, Sekur undertakes no obligation to publicly update or revise forward-looking information. See each report and profile for disclosure and disclaimer details.