A handful were born outside the U.S., while others are first-generation Americans. Some were shoo-ins for the Ivy League, while several relied on athletic scholarships to attend a top-flight college. And while a number had been personally investing since their teens, others were not thinking of Wall Street when they headed off to college. But these 30 individuals are now joined by one common distinction: They make up Institutional Investor's 2018 class of Hedge Fund Rising Stars.
They are individuals who recently launched their own funds or who play a major role in a fund's success as an analyst, portfolio manager, or administrator. Others have distinguished themselves on the allocator side by investing in hedge funds.
Many of them have worked for top-shelf hedge fund firms such as Paul Singer's Elliott Management Corp., Tiger Cubs Lone Pine Capital and Blue Ridge Capital, Kenneth Griffin's Citadel, Dan Loeb's Third Point, and Steven Cohen's SAC Capital Advisors.
RELATED (2019): Armistice Capital Master Fund Purchases 3.9 Million Shares of Citius Pharma in September 2019 Offering.
All 30 have caught the attention of colleagues, competitors, service providers, investors, and others in the hedge fund industry. Of course, being a Rising Star does not guarantee that a person will actually rise to become a star — our past honorees would be the first to attest to that. However, the people on this list deserve to be watched as they further distinguish themselves in their individual hedge fund careers.
Read the full article on IA Magazine
After receiving a bachelor's degree in economics as well as a bachelor's in political science from the Wharton School of the University of Pennsylvania, Steven Boyd joined McKinsey & Co. as an analyst.
Two years later he launched his hedge fund career when he worked as an analyst at SAB Capital Management, a value-oriented long-short equity hedge fund. He then had a one-year pit stop as an associate at York Capital Management, focusing primarily on investments in consumer and health care equities before joining Senator Investment Group in February 2008 as its first analyst — before it actually launched.
Boyd founded Armistice Capital in 2012. The firm is a global, long-short, value-oriented, event-driven hedge fund focused primarily on the health care and consumer sectors. At the end of 2017, the firm had $1.25 billion of regulatory assets, according to an SEC filing. In 2017, Boyd was named to the board of directors of Cerecor, a clinical-stage biopharmaceutical company and the hedge fund's largest individual U.S. long position.
© 2020 Institutional Investor LLC. All material subject to strictly enforced copyright laws. Please read our Terms and Conditions, Modern Slavery Act Transparency Statement, and Privacy Policy before using the site.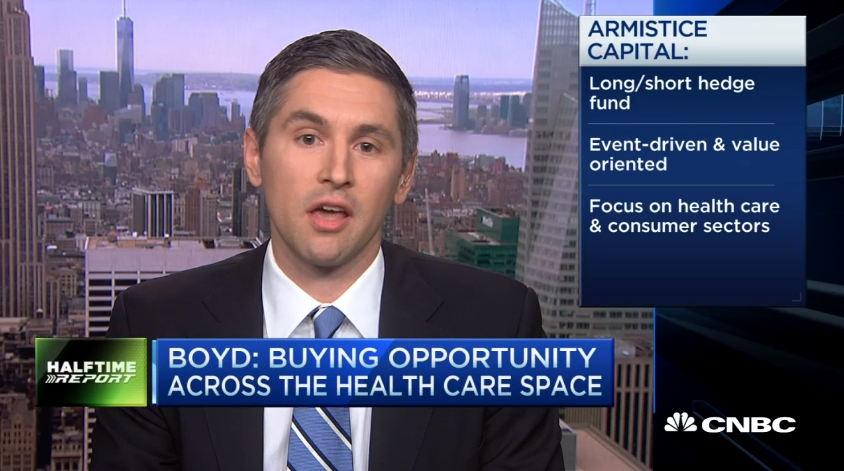 #CTXR, #boyd,