Citius Pharma (CTXR) Locked and Loaded.
Truly Locked and Loaded. Latest $20 Million Round is Biggest News We've Seen From Citius Pharma (CTXR) Since We've Been Following it.
Short Squeeze Mania
Game Stop (GME) up 7,850%, in one year.
National Beverage (FIZZ) up 86% in one week, 288% in 9 months.
Best Buy (BBBY) up 1,147% in 9 months.
RCI Hospitality (RICK) up 633% in 9 months.
Incubator Heaven?
Mitesco (MITI) up 2,300%.
Dalrada (DFCO) up 300%.
Disclaimer
Citius Pharma (CTXR) Locked and Loaded.
Truly Locked and Loaded. Latest $20 Million Round is Biggest News We've Seen From Citius Pharma (CTXR) Since We've Been Following it.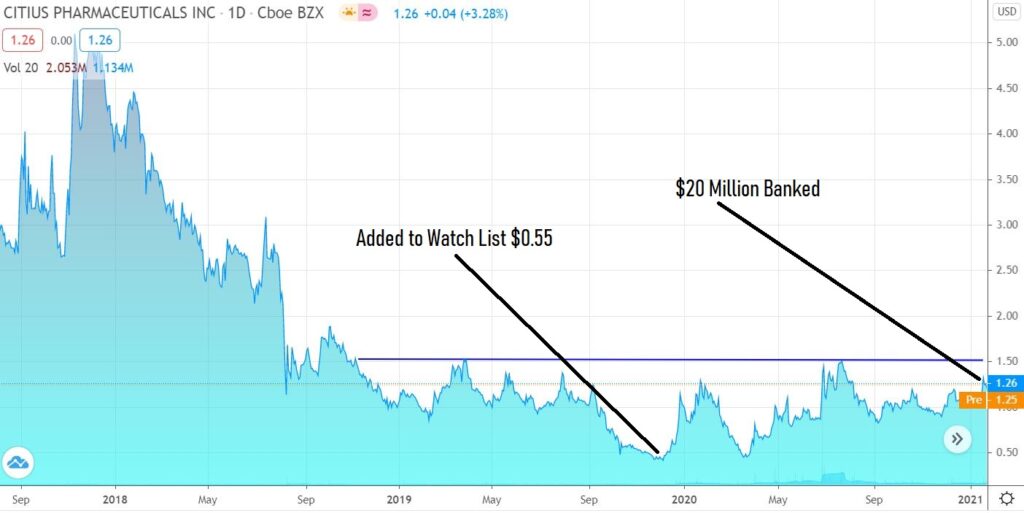 In our opinion, the train has just left the station, those who are fast can still catch a ride. If or once the share price passes $1.50, again in our opinion – it will start moving so fast, no mere mortal will be able to jump aboard.
Despite our being being up 134%, Citius has never looked better from our vantage point.
Investor's who have grown accustomed to Citius Pharma raising tens of millions at a slight 'discount' to market, to fund its research in its to March to FDA approval (now in Phase III) just woke up to welcome surprise. On Monday, the Company announced it had raised $20 million at $1.29. Most of these shares were added to the portfolio of institutional investors.
These are (in most instances) sophisticated investors who with big checkbooks, can say "Sure, we'll give you $20 million, but we'll buy the stock at $1.00 – take it or leave it."
Not so this time! Dawson James, an Investment Banking firm that specializes in Biotech just set a $6.00 price target. Of course, that doesn't account for what the Robinhood traders could do to the share price upon FDA approval (which of course not assured).
READ MORE: Adding Citius Pharma (CTXR) $1.29 to the 2021 Biotech Portfolio Watch List.
---
Short Squeeze Mania
We've never seen so many manias – tech stocks, covid-related stocks, post-financing stocks, spacs, bitcoin, and gold stocks (coming sson) all operating at the same time. Even ETF investing (the general market) has crossed into mania territory – with market valuations higher than, well ever.
We have been friends with most of the famous and infamous short-sellers for a couple of decades now. We've crossed horns a few times (most notably in MySpace in the early 2000's – we won), but our association hasn't been to find good short sale candidates (or get revenge), but to rather to know what to avoid. They do the best research – but their big downfall is they can be a bit too stubborn at times. Kinda like staying in a crowded bar too long during a pandemic. Sometimes you got to get out, while the gettin is good.
Here are four stocks where being stubborn this week doesn't pay (and no not Tesla), resulting in some hedge funds closing shop.
We'll add dollars and sense notes, because charts alone can sometimes lose their real life impact – like a Corona death rate chart. Where it becomes just a squiggly line.
---
Game Stop (GME) $2.00 to $159 in One Year.
That's $2,000 to $159,000, or $20,000 to $1,590,000. Live Quote.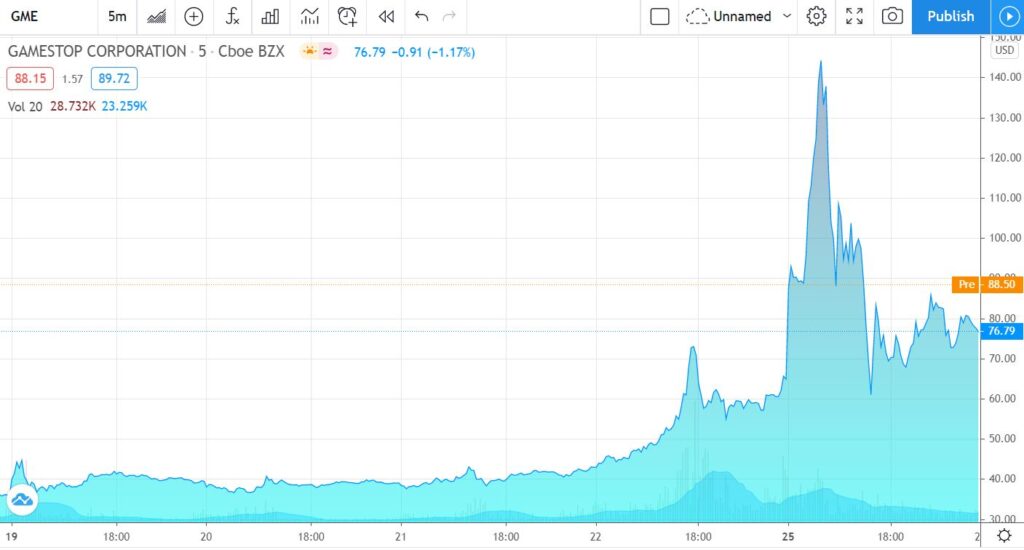 ---
National Beverage (FIZZ) $98 to $140 in a Couple Days.
That's $9.8 Million (institutional) to $14 Million. Live Quote
---
Bed Bath & Beyond (BBBY) $3.00 to $47 in One Year.
That's $3,000 to $47,000 or $30,000 to $470,000. Live Quote.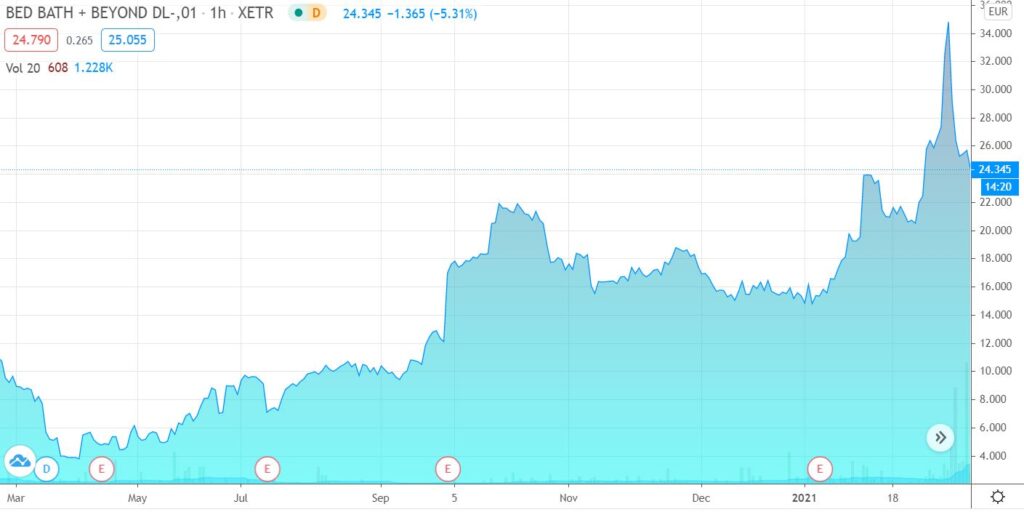 ---
RCI Hospitality (RICK) $6.00 to $44 In Close to a Year.
That's $6,000 to $44,000 or $60,000 to $440,000. Live Quote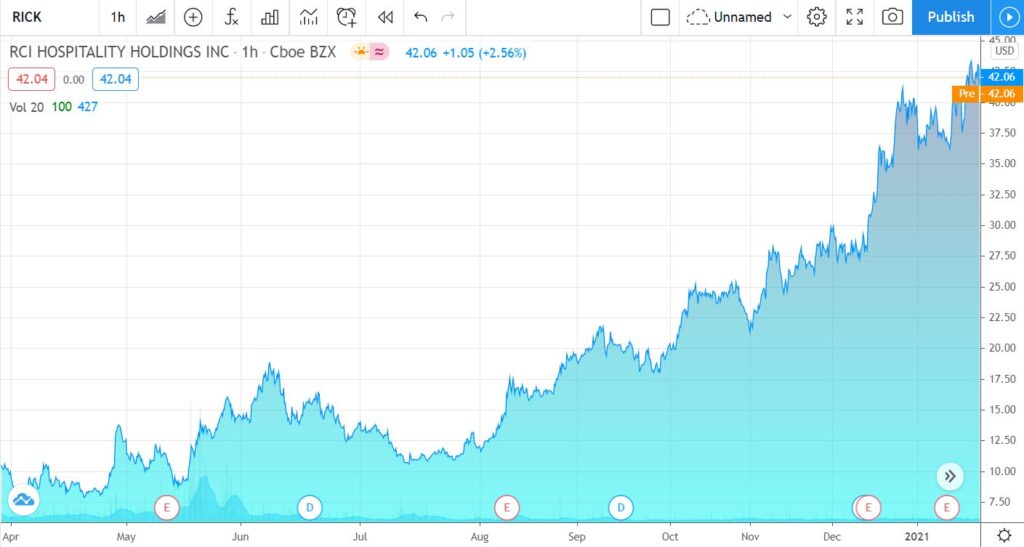 We're not sure about the short interest, but here's the kicker. It's a STRIP CLUB! It used to be known as Rick's Cabaret. The only thing risker that touching a stripper these days, has got to be touching the shares of a strip club operator, right? Guess again. How could this be? Club names – Rick's Cabaret, Vivid Cabaret, Tootsie's Cabaret, Club Onyx, and Jaguars Club.
The shares have doubled from where they were trading BEFORE the pandemic and highest in their history. That's a rise up the stripper pole from $50 million to a $380 million market cap. More than one thing bouncing at Rick's!
---
Funny: I, Who Vowed to Never-Ever Short Stocks Again, Just Shorted the Entire Market And that was in December of 2019 LOL.
Even Funnier: Down 30% this year, short-seller Gabe Plotkin raises another $2.7 billion to manage in a "guess he'll be right sooner or later" play. Citadel, Point72 to Invest $2.75 Billion Into Melvin Capital Management
---
Incubator Heaven?
Will these two single-digit midget clients of ours, trade to $2 or $3 a share? Only time will tell, but they are both hard at their mission to prove the doubters wrong. And as the charts above prove, anything is possible these days. So far Wall Street is warming up to the idea with Mitisco (MITI) up 2,300% from where we added it to the Watch List last year and Delrada (DFCO) up 300% from where we added it to the Watch List a few months ago.
Our best performing incubator – going all the way back to early 2000's, when publicly traded incubators were all the rage was Circle Group Holdings (CRGQ), late renamed to Z-Trim Holdings (ZTIM). The share ran from $0.20 to near $9.00 and a market cap approaching $800 million. Circle Group had four companies in their portfolio. The simple lesson we learned was you never know which of the portfolio holdings will blossom. The second lesson we learned was the more shots on goal, the better.
In Circle Group's case, three of the four holdings fizzled and vanished. But the fourth called Z-Trim, which developed a fat-free substitute – exploded when news was released that it was going to be used in Nestle's Hot Pockets. The 'big picture' lesson about that was a home run could come from a portfolio holding they don't even own yet. When we first came across Circle Group, they hadn't yet acquired Z-Trim.
So loving an incubator, is more about loving the incubator model, than loving their current holdings. A good analogy would be investing in the Chicago Bulls, before they acquired Michael Jordan. In essence your not investing in the current roster of players, you're investing in the scouting team. And both Mitesco and Dalrada have some of the best scouting teams we've ever come across.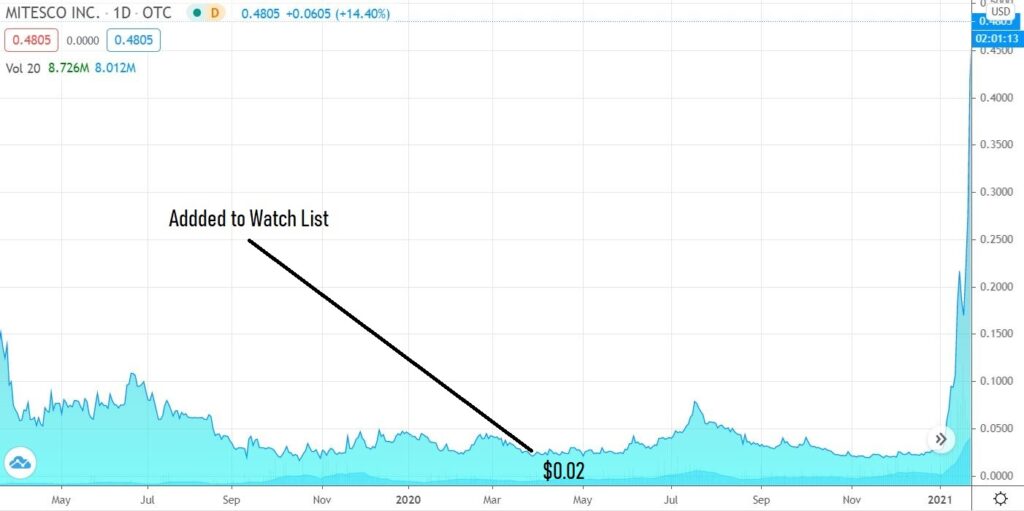 Mitesco due to its modest financial structure is taking the conservative route to build its portfolio. Meaning they are trying to bring it's first holding to greatness, before making additional acquisitions. So what has their scouting team come across? A chain of medical clinics – like CVS's One Minute Clinic – called The Good Clinic. Not so coincidently, the team behind launching The Good Clinic are the same folks that started the One Minute Clinic and sold it to CVS for $170 million. What do you know about that?
Most Recent Mitesco Report
We've written dozens of articles on Mitesco which can be reviewed in our Mitesco News Archive.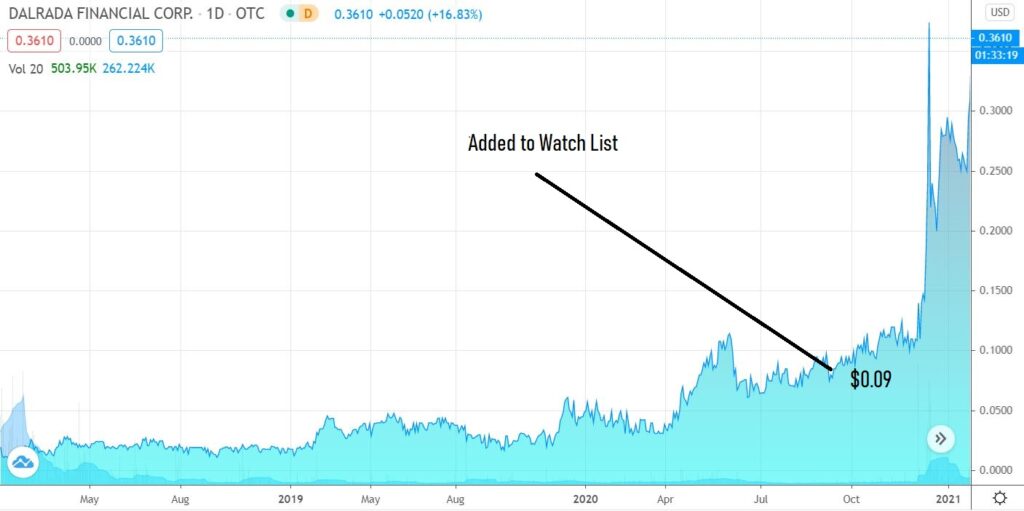 With near six shots on goal, assuming the completion of the two latest announced acquisition LOI's, Dalrada is going full steam ahead. And we like that.
Most recent report at $0.16: Dalrada (DFCO) Finally Pops. Up 59% Today.
Our most recent report will be distributed tomorrow (hopefully).
The divisions are:
Likido CRYOCoolers (our favorite division). A billion-dollar industrial target market.
Dalrada Health. GlanHealth Hand Sanitizers, Cervical test kits, and more.
Prakat Engineering. Product engineering services in a variety of fields.
*Pacific Stem Cell. Incredible stem cell treatment centers, that treated us.
*International Health Group, Inc. Healthcare training, certification, and staffing service that has trained 6000 nurses and med-assistants since 2006.
CHP Industrial Solutions. Stake acquired in this company with Fortune 100 clients in semiconductor and data storage, automotive, and aviation.
To receive an upcoming report on Dalrada, sign up for our newsletter.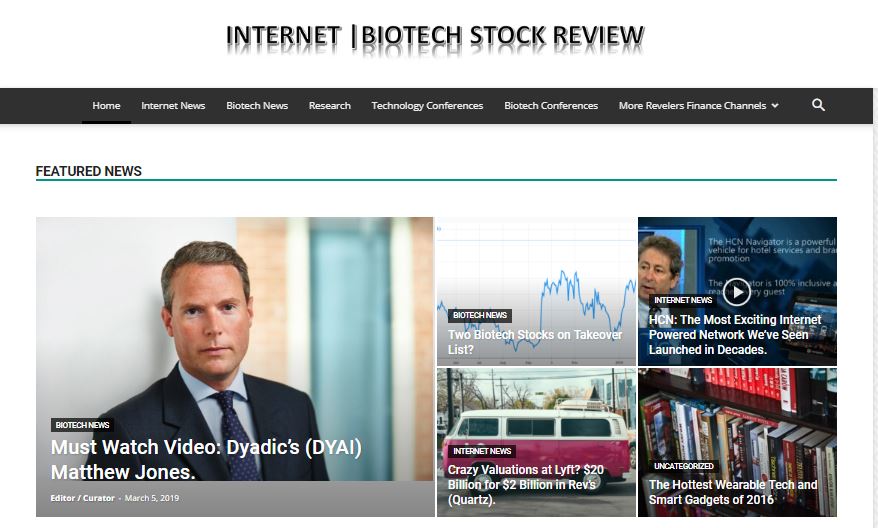 Disclaimer: Excuse spelling and grammar, we're as busy as a one-handed paper hanger. Every Company mentioned in our newsletter. blog or website is a client, has been a client or may become a client. Institutional Analyst Inc., has opted to exclude specific disclaimers at the bottom of every newsletter we publish as it often exceeded the length of our letters by 20-fold. Our company client disclaimers can now be found on every report or progress update report we author – at the bottom of the report in a readable sized font. Required reading, we play nice with nearly every company we report on because they are either client or we would like them to be a client, so impartial we are not. Citius, Mitesco and Dalrada are clients.