THE TIKI HUT FUND | LAST WEEK'S BIGGEST MOVERS
---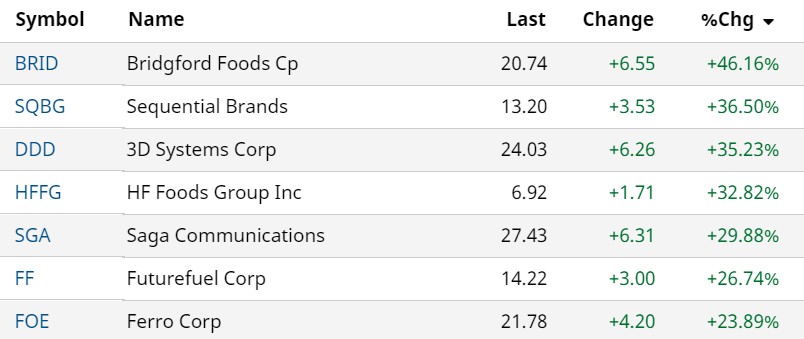 ---
Bridgford Foods Corporation (BRID) | Beef Jerky on Crack up 46%!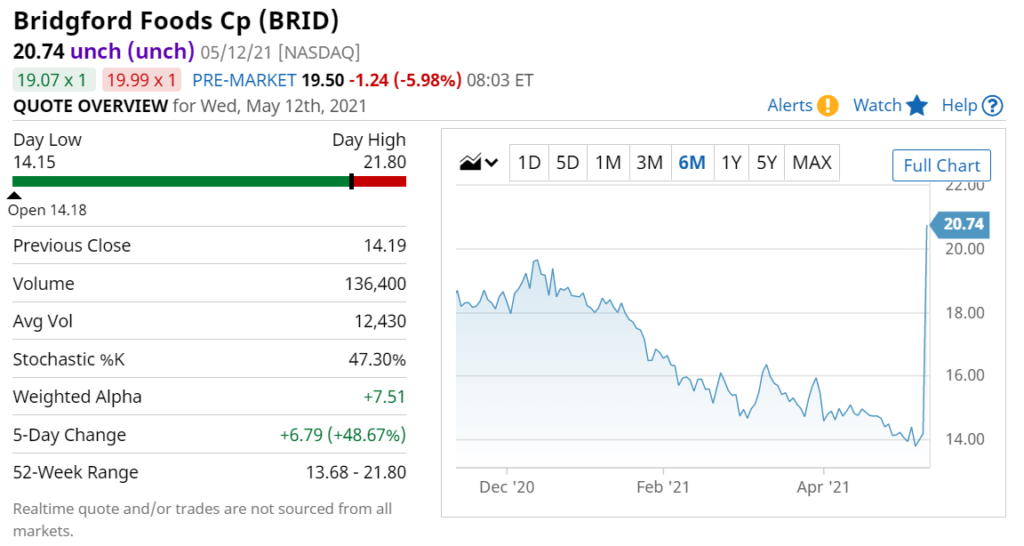 No news anywhere to be found. If they are about to be acquired, whoever was buying will get caught! Trading jumped from 4,000 shares to 200,000 shares in the last two trading days.
---
Sequential Brands Group, Inc. (SQBG) | No NADA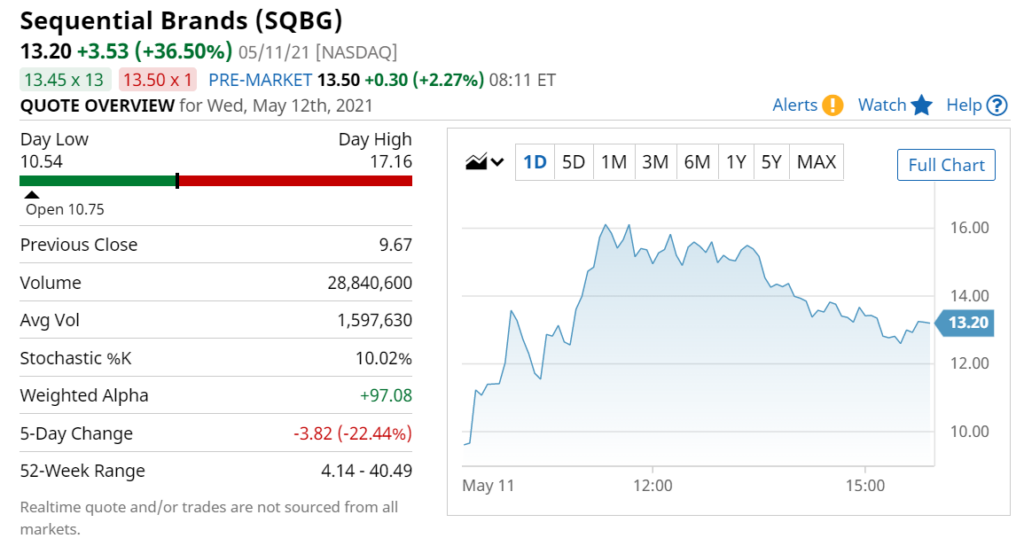 Sale of division for $11 million, and then the Exec Chairman jumps ship. Too non-transparent to play. News (SEC Filing).
---
3D Systems Corporation (DDD) | Comeback in the Making?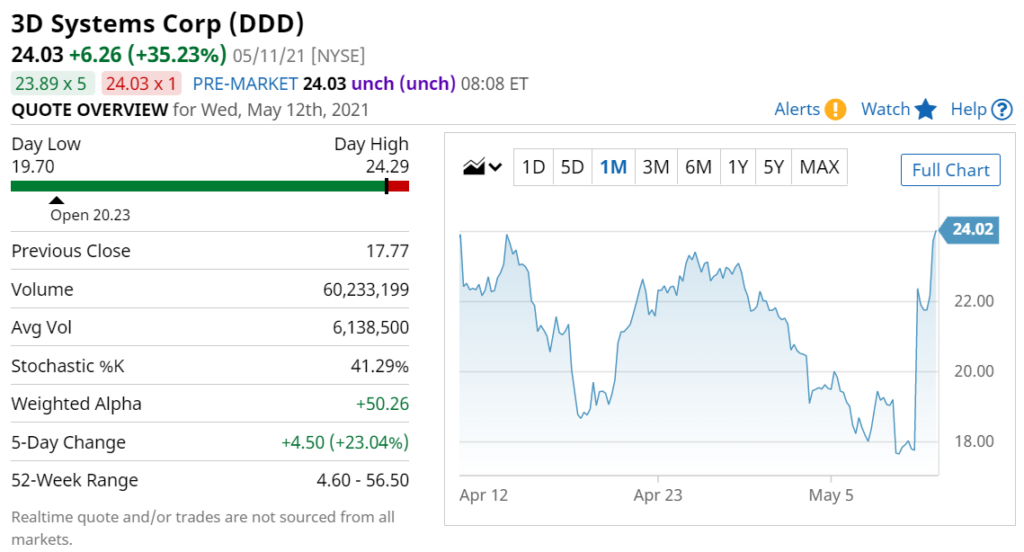 Down from $55 last February (a $2 billion hair cut). "I saw the potential for 3D Systems to be a leader in the industry, one that could not only be at the forefront of this industrial renaissance but instrumental in making it happen. As excited as I was a year ago when I arrived, those feelings are dwarfed by the enthusiasm I feel today…we've set a goal of sustained double-digit organic revenue growth, 50% gross margins and 20% adjusted EBITDA margins, all of which we think are attainable in the years ahead." Jeffrey A. Graves — Chief Executive Officer and President Shareholder Call Transcript.
---
HF Foods Group Inc. (HFFG) | Numbers Up!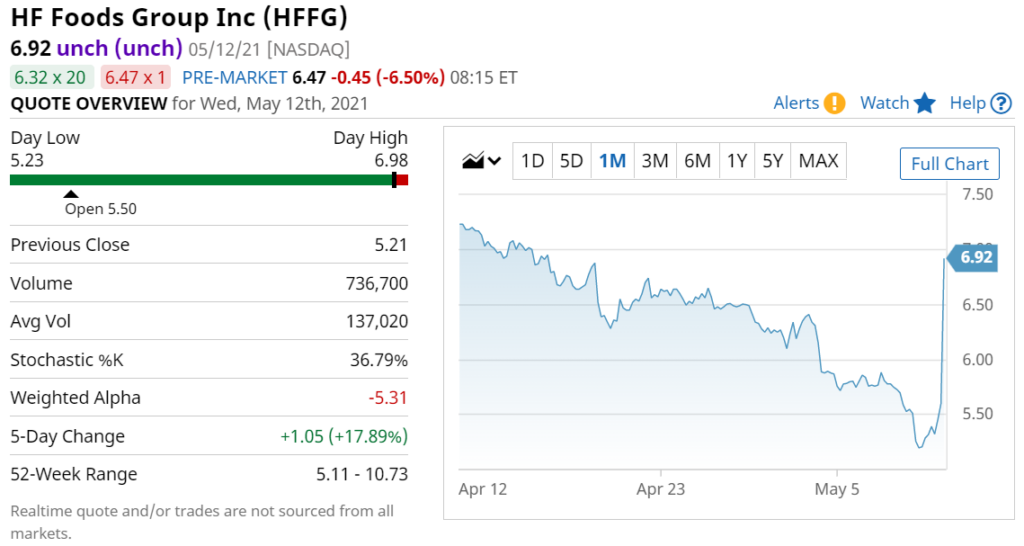 Somewhat interesting. No play for players. HF is a marketer and distributor of fresh produce, frozen and dry food, and non-food products to primarily Asian/Chinese restaurants and other foodservice customers throughout the Southeast, Pacific and Mountain West regions of the United States. Good post-covid numbers with gross profit increasing to $29.4 million, or 18.5% of total revenue, from $29.0 million, or 16.5% of total revenue in the first quarter of 2020. News.
---
urban-gro Reports Record Numbers
urban-gro (UGRO) just reported incredible numbers, Gained 8% on the news. Indoor growing design and engineering expert, hosted shareholder call to discuss after the market close. Worth studying.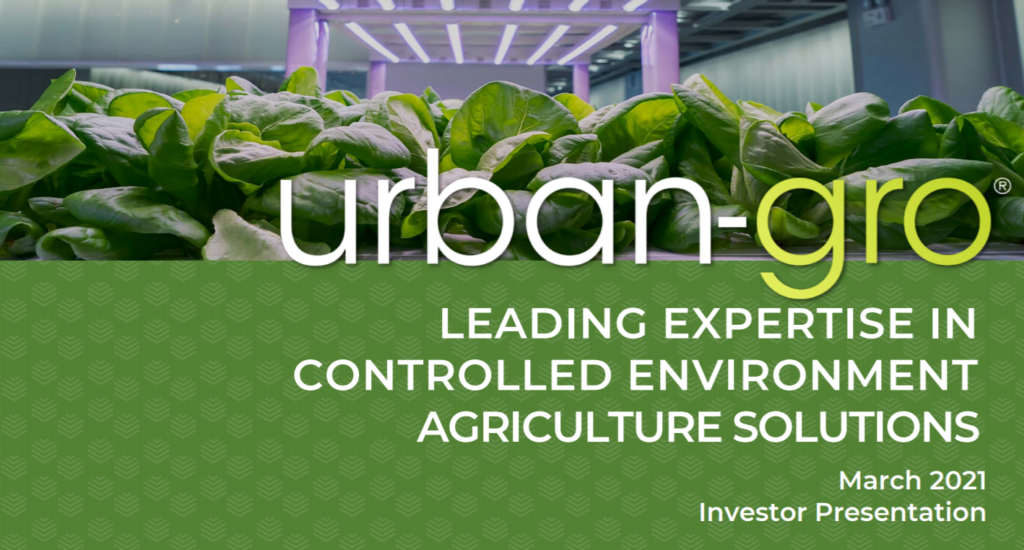 ---
Saga Communications, Inc. (SGA) | Report Record Numbers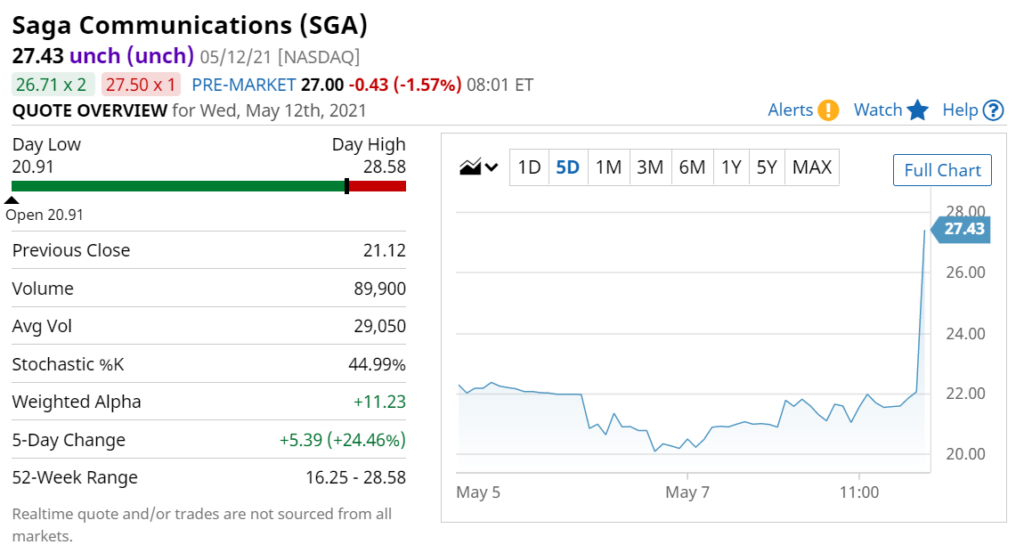 Off 50% from its 2017 high of $50, showing decent signs of recovery. $51 million in the bank. Saga, a broadcast company, acquires, develops, and operates broadcast properties in the United States. The company's radio stations employ various programming formats, including classic hits, adult hits, top 40, country, country legends, mainstream/hot/soft adult contemporary, pure oldies, classic rock, and news/talk. As of February, it owned seventy-nine FM, thirty-five AM radio stations, and seventy-nine metro signals serving twenty-seven markets. Founded in 1986 and is headquartered in Grosse Pointe Farms, Michigan. Hmm.
---
FutureFuel Corp. (FF) | A Value Play!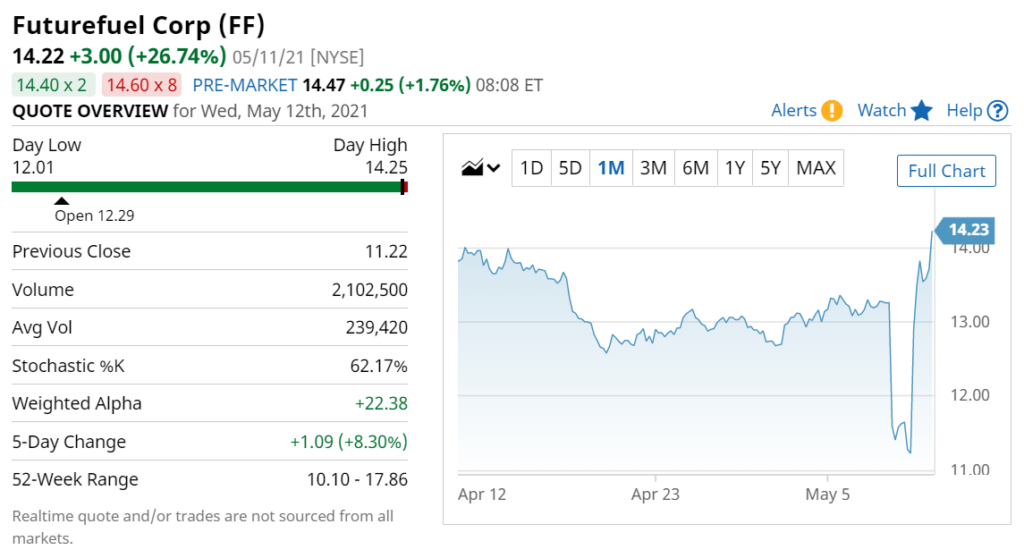 Great value play with near $200 million in the bank! Trading at the same price as in 2011. A manufacturer of custom and performance chemicals and biofuels, announced that it had declared a special cash dividend of $2.50 per share on its common stock, with a record date of May 21, 2021 and a payment date of June 4, 2021. News. Nice SeekingAlpha writeup. Reaffirms Thesis, 9.5x P/E, 50% Net Cash
---
Ferro Corporation (FOE) | Up 10-Fold from 2009.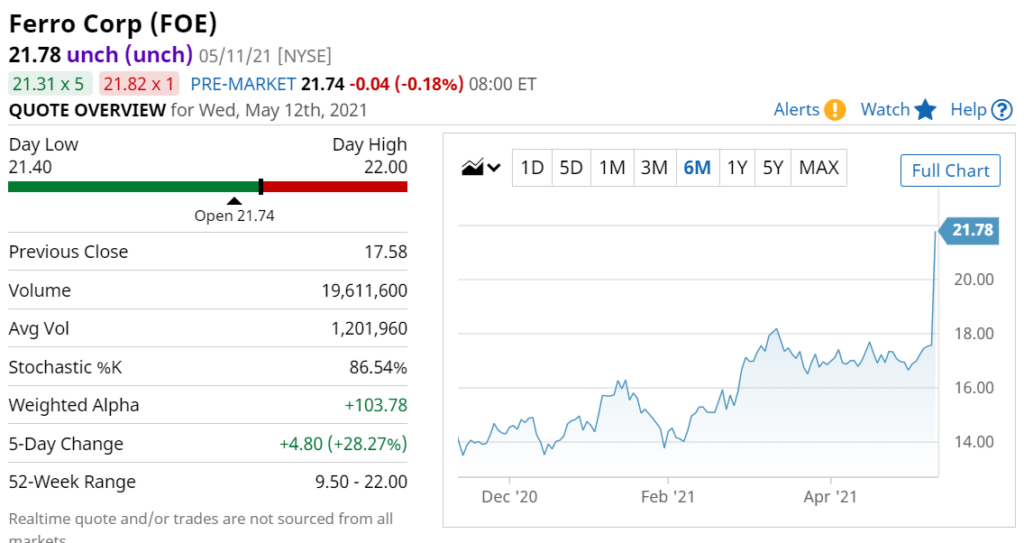 Game-over. Maker of coatings for glass, metal, ceramiceing being acquired for $2.1 billion. See-ya, congrats to long-term holders. NEWS
---

---