Go Big or go Home. SEC Charges Eight Social Media Influencers in $100 Million Profit Stock Scheme.
SEC Charges Eight Social Media Influencers in $100 Million Stock Manipulation Scheme Promoted on Discord and Twitter
The Securities and Exchange Commission today announced charges against eight individuals in a $100 million securities fraud scheme in which they used the social media platforms Twitter and Discord to manipulate exchange-traded stocks.
PJ Matlock, 38, of The Woodlands, Texas, had more than 340,000 followers as of Wednesday Instagram/pjmatlock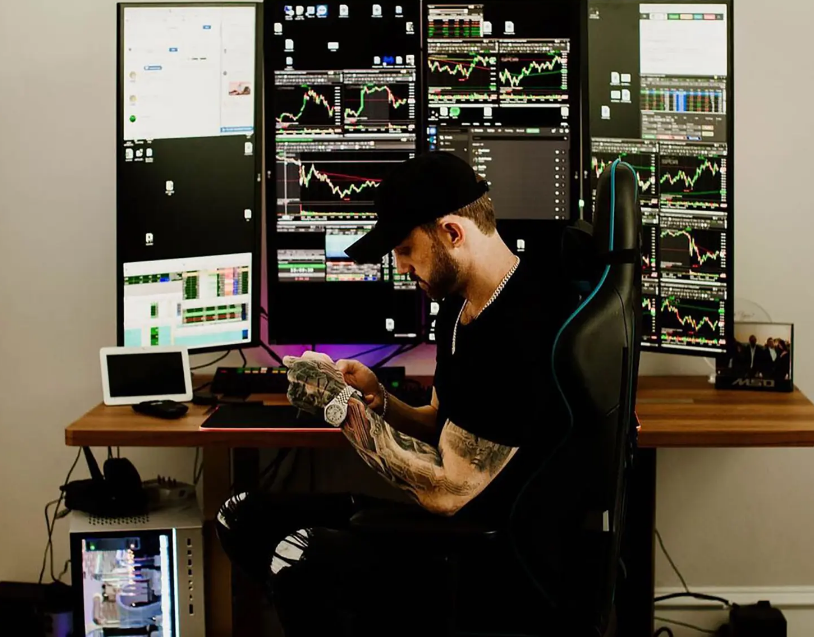 According to the SEC, since at least January 2020, seven of the defendants promoted themselves as successful traders and cultivated hundreds of thousands of followers on Twitter and in stock trading chatrooms on Discord. These seven defendants allegedly purchased certain stocks and then encouraged their substantial social media following to buy those selected stocks by posting price targets or indicating they were buying, holding, or adding to their stock positions.
However, as the complaint alleges, when share prices and/or trading volumes rose in the promoted securities, the individuals regularly sold their shares without ever having disclosed their plans to dump the securities while they were promoting them.
"As our complaint states, the defendants used social media to amass a large following of novice investors and then took advantage of their followers by repeatedly feeding them a steady diet of misinformation, which resulted in fraudulent profits of approximately $100 million," said Joseph Sansone, Chief of the SEC Enforcement Division's Market Abuse Unit. "Today's action exposes the true motivation of these alleged fraudsters and serves as another warning that investors should be wary of unsolicited advice they encounter online."
The following seven individuals were charged with securities fraud:
Name State of Residence Twitter Handle
Perry Matlock Texas @PJ_Matlock
Edward Constantin Texas @MrZackMorris
Thomas Cooperman California @ohheytommy
Gary Deel California @notoriousalerts
Mitchell Hennessey New Jersey @Hugh_Henne
Stefan Hrvatin Florida @LadeBackk
John Rybarczyk Texas @Ultra_Calls
The complaint further charges Daniel Knight (Twitter Handle @DipDeity), of Texas, with aiding and abetting the alleged scheme by, among other things, co-hosting a podcast in which he promoted many of the other individuals as expert traders and provided them with a forum for their manipulative statements. Knight also traded in concert with the other defendants and regularly generated profits from the manipulation.
(All of the above is alleged..)
---
RELATED: PJ MATLOCK TAKES THE TRADING WORLD BY STORM
Perry Matlock alias PJ Matlock is one of the most experienced and successful stock traders in the world. He is the CEO of Atlas Trading, one of the largest global stock trading chat rooms. Together with his friends, he founded the stock chat room, and they currently have over 250,000 members. Matlock is a self-taught stock expert who has grown to be among the world's best in stock trading. He is so good at trading stocks and has gained vast success over the years.
"I started my journey in May 2020, with $30,000, and in seven months the amount grew to seven million. In my trading history there has never been a single loss and traders who follow me can vouch for that as they have experienced a drastic change in their profits after joining my channel."
RELATED: Perry Matlock, a Proven Success in Trading Industry.
---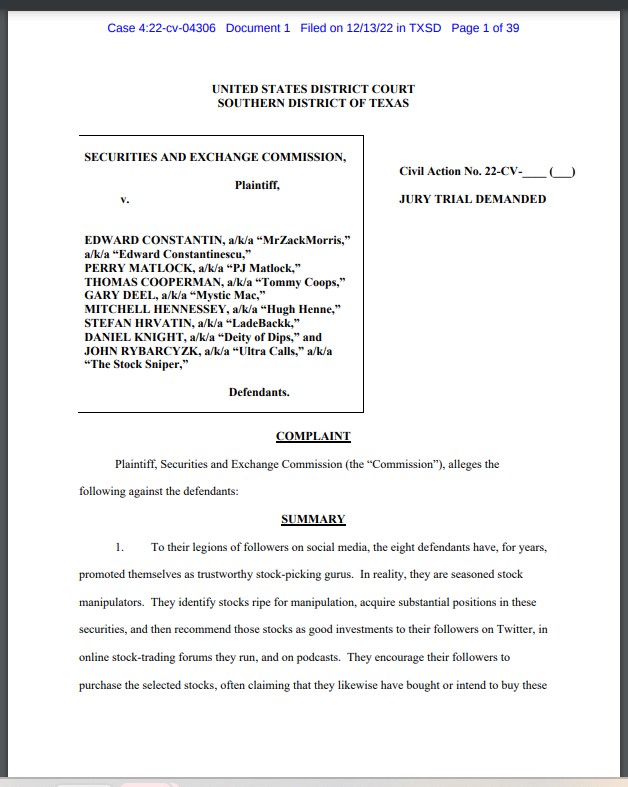 ---
FUN VIDEOS
(Taken Down)