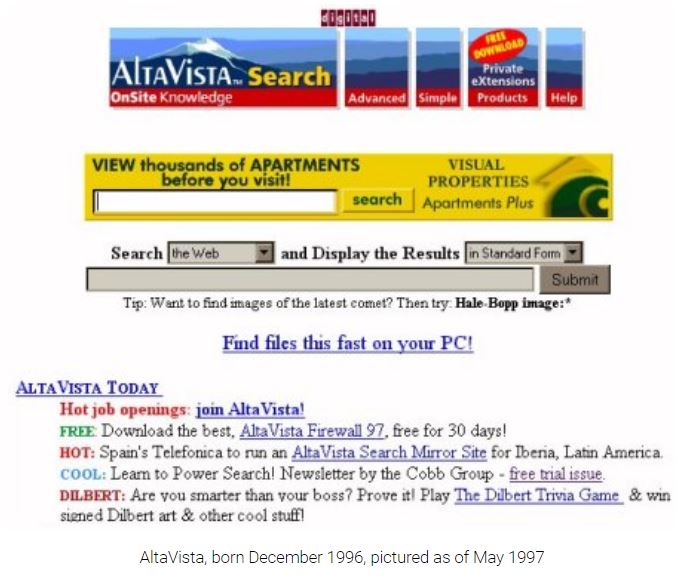 We are going through some of our very old 'incubator files' back from when we ran the Incubator Stock Review, a spinoff from the Internet Stock Review way back in 2000. The reason we're searching history – is we have a new client True Nature (TNTY) which is launching an incubator – a term long-since retired and replaced by Accelerator. The article below is a hoot.
RELATED: Venture Catalyst (VCAT) Is Attracting Attention. Incubator Stock Review.
Technically accelerators "accelerate" growth of an existing company, while incubators "incubate" disruptive ideas with the hope of building out a business model and company. So, accelerators focus on scaling a business while incubators are often more focused on innovation. True Nature, given time, may operate in both manners.
RELATED: IDEALAB. First Mover, Last Survivor.
Anyway, we found this interesting Alta Vista / CMGI article in the archives. CMGI made us famous when it traded from $1.50 to over $100. The 'party's over-over' signal was when Alta Vista a search engine, canceled it's IPO in 2000, which was the crown jewel in CMGI's incubator portfolio.
Incubator CEO David Wetherall – was the equivalent of today's 'can do no wrong' Cannabis CEO Bruce Linton (they both enjoyed Massiah status near their share price peaks). Wetherall took a royal beating when CMGI fell from $2.1 billion to $100 million, a 95% decline. And he was 'this close,' to buying a National League sports team.
At the time, it looked like the end of the world, but remember – Facebook was founded a few years later in 2004 and Google went public in 2004. We also found Circle Group Holdings (a client) in 2002 in the midst of pessimism – which traded from $0.26 to $8.00, showing it pays to hunt during bear markets – like with today's cannabis stocks.
AltaVista Cancels Proposed IPO
Web portal AltaVista pulled plans for an initial public offering Wednesday, citing poor market conditions, according to a filing with the Securities and Exchange Commission.
The company, majority-owned by Internet investment company CMGI, filed to raise close to $300 million in December 1999 during the height of the Internet boom.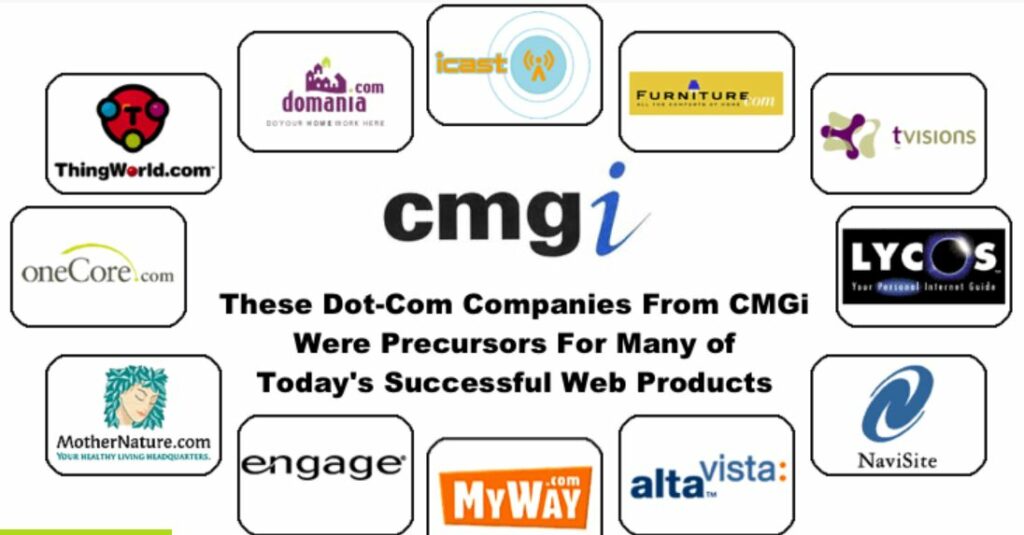 The company postponed its IPO in April 2000 after the drop in the Nasdaq Stock Market. It had planned to sell 14.8 million shares at a range of $18 to $20.
In its SEC filing, AltaVista said it is pulling its IPO because of "continuing unfavorable conditions in the financial markets."
AltaVista has struggled in recent months as the market for Internet advertising has slowed. The company initiated two rounds of layoffs in May and September in attempts to cut costs and speed its path to profitability.
CMGI has been affected by AltaVista's troubles. CMGI chief executive David Wetherell was among executives who lost the most wealth in 2000. Wetherell's CMGI shares fell from a value of $2.1 billion at the beginning of the year to $100 million at year's end, a 95 percent decline.
In light of the rough year for CMGI and AltaVista, analysts were not surprised to see the company withdraw its IPO.
"That's the exact market that investors have been shying away from, especially in light of reports from Yahoo today that there is slowed growth for the future of Internet advertising," said Paul Bard, an analyst with Renaissance Capital.
Yahoo, a rival to AltaVista, met its earnings projections Wednesday but sharply reduced its projections for 2001, suggesting continued depression in the online advertising sector.
"The guidance speaks very poorly about the future of the online advertising industry," said Frederick Moran, an analyst with Jefferies. "If the leading company in the Internet advertising arena, with leading viewership, will see a flattening out of growth because of the dot-com bust and economic slowdown, than you can bet the less well-established Internet players will see a major pullback in their growth rates."
WHILE TRUE NATURE (TNTY) IS PRICED DIMINIMUS, VOLUME HAS PICKED UP SINCE WE ADDED IT TO THE WATCH LIST ON OCTOBER 31ST. WHO KNOWS, IN A COUPLE YEARS.
---