State of Michigan Marijuana Sales Hit $277 Million, in the Month of July Alone!
That $2.7 billion annualized. And Ohio has a population of 12 million, versus 10 million in Michigan. Somebody is going to be making a lot of money!
It's on the Ballot. But you Never Know for Sure. "Almost certain to pass," Dr. Tom Sutton, Baldwin Wallace University
---
Latest Poll Finds Strong Support Among Ohio Voters for Marijuana Legalization Ballot Measure (Normal)
A majority of voters from most every demographic in Ohio support passing Issue 2, a citizens' initiated measure to legalize and regulate the possession, home cultivation, and retail sale of cannabis for those age 21 or older, according to statewide polling data released today by Baldwin Wallace University.
Overall, 57 percent of registered voters support the measure — including two-thirds of Democrats and 59 percent of Independents. The majority of voters in urban areas (65 percent) and rural areas (53 percent) back the proposal, as do most suburban voters (57 percent).
---
RELATED: Vext Science (VEXTF) Signs Agreement to Acquire Two Additional Ohio Retail Cannabis Locations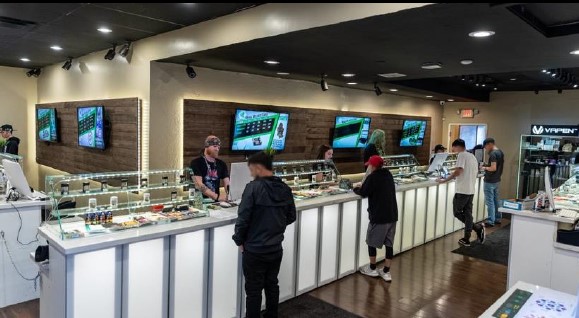 Eric Offenberger, CEO of Vext, commented, "The addition of two dispensaries to our growing vertical footprint in Ohio represents a critical step toward achieving scale and ensuring long-term returns on capital in this attractive growth market."
---
So how are Sales Going in Other Legal States!
So far in 2023, several legal cannabis states have seen consistent, record-breaking monthly sales.
Michigan marijuana sales reached a new monthly record of about $277 million in July. That beat the prior record set in June by more than $16 million.
Four Northeastern states—Connecticut, Maine, Massachusetts and Rhode Island—also each hit new records for cannabis purchases in July.
Illinois retailers sold $140 million worth of recreational marijuana products in July—the strongest sales of the year and second highest monthly total for the state since the adult-use market launched in 2020.
Maryland legal cannabis sales also hit a high of $87.4 million in July, the first month since the recreational market launched, state data shows. In the first weekend of adult-use sales alone, the state yielded over $10 million in combined medical and recreational purchases.
Missouri retailers have been selling about $4 million worth of marijuana per day on average since the state's adult-use market opened up in February—and the state saw a record $121.2 million in cannabis purchases in June.
---