New technology could revolutionize market of 500 million diabetes patients (i24 News).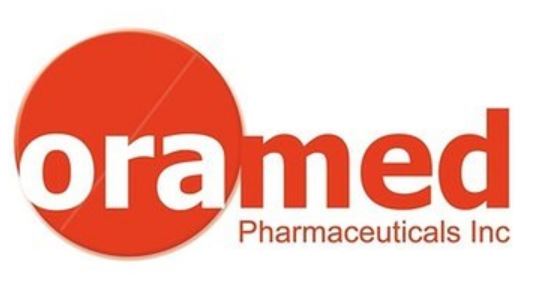 ---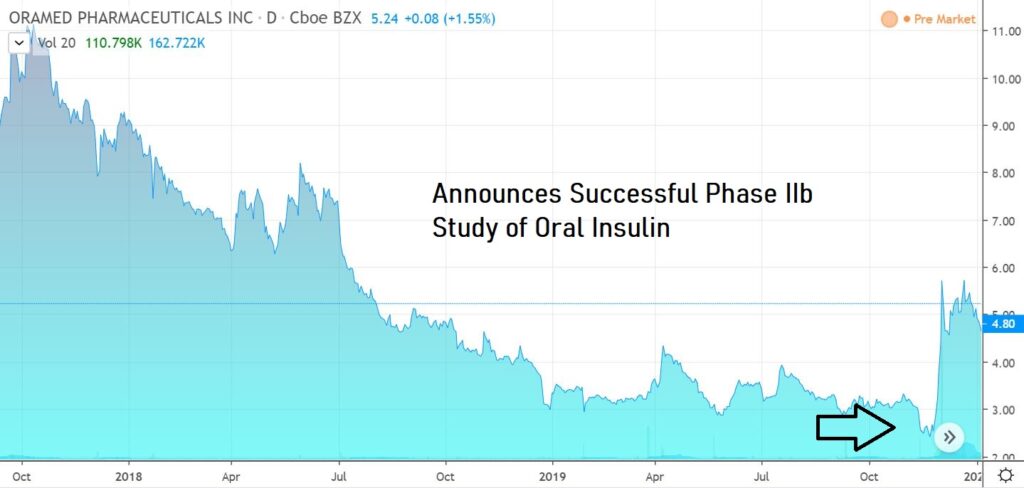 Oramed Pharmaceuticals (ORMP) developed insulin capsule that can be consumed orally
A new technology developed by tech company Oramed Pharmaceuticals may revolutionize treatment methods for millions who suffer from diabetes.
Instead of injecting insulin on a daily basis, Oramed developed an insulin capsule for Type 1 and Type 2 diabetes that can be consumed orally.
Until now there were two main obstacles to taking insulin in the form of a pill: Firstly, a degradation that ensues from oral digestion, and secondly, the size of the insulin which is too big to get inside the bloodstream without direct injection.
"Oramed's technology, that was developed by my mother and Professor [Avram] Hershko the Nobel Prize winner, allows us to overcome those obstacles," Israeli CEO of Oramed Pharmaceuticals Nadav Kidron tells i24NEWS in an interview conducted in New York City.
The Chinese market, which consists of some 170 million people suffering from diabetes, could yet begin receiving the medication before the US market, Kidron confirmed.
Read More Here Including Video Interview.
---
Oramed Pharmaceuticals Issues Letter to Shareholders
NEW YORK, Jan. 9, 2020 /PRNewswire/ — Oramed Pharmaceuticals Inc. (Nasdaq: ORMP) (TASE: ORMP) (www.oramed.com), a clinical-stage pharmaceutical company focused on the development of oral drug delivery systems, is pleased to provide the following letter to shareholders from Chief Executive Officer Nadav Kidron. 
Dear Shareholders,
2019 was a great year of progress for Oramed. We are excited to report that the U.S. Food and Drug Administration (FDA) has agreed to an End of Phase 2 Chemistry Manufacturing and Control (CMC) meeting on February 4, 2020. We expect additional meetings with both the FDA and the European Medicines Agency (EMA), during which we anticipate receiving the regulatory agencies' guidance on our Phase 3 study design. We believe this milestone is the culmination of the hard work and dedication of our employees and investors, and positions us closer to achieving our goal of developing the world's first oral insulin capsule for the treatment of diabetes.
Read full shareholder letter here
---
Oramed working on first insulin pill for diabetes (Video)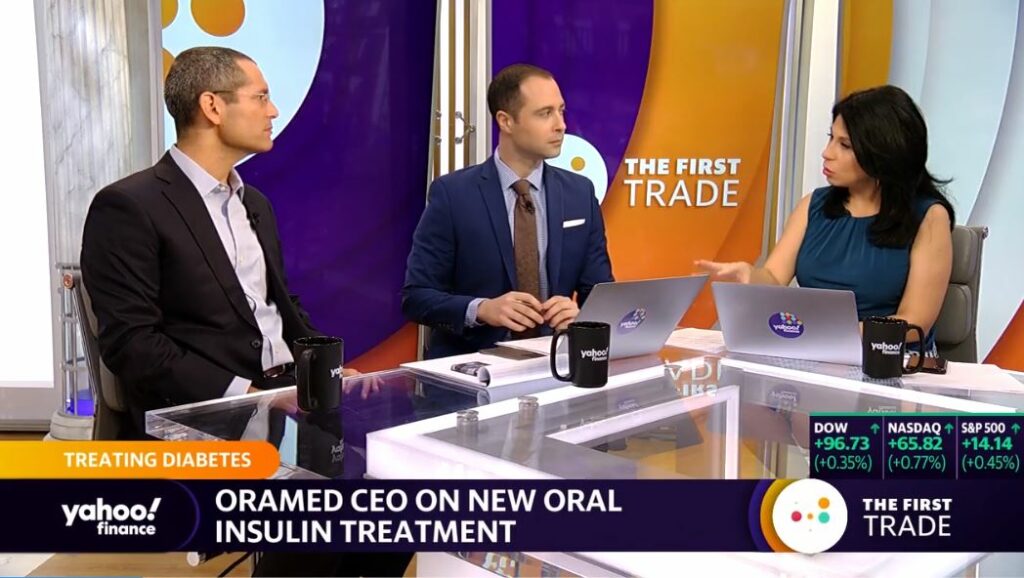 Oramed Pharmaceuticals is waiting on approval from the FDA after its new insulin pill to treat type two diabetes had successful results in its phase two trial. Oramed Pharmaceuticals CEO Nadav Kidron joins Yahoo Finance's Brian Sozzi and Alexis Christoforous to discuss on The First Trade.
Full Video on Yahoo Finance.
---
Forward-looking statements: This content contains forward-looking statements. For example, we are using forward-looking statements when we discuss the expected timing of initiation and completion of and release of data from clinical trials, expected meetings with the FDA, the safety and efficacy of ORMD-0801, the ability of ORMD-0801 to reduce A1C, expected additional payments from HTIT, the potential of ORMD-0801 to be the first commercial oral insulin capsule for the treatment of diabetes or revolutionizing the treatment of diabetes with our products. In addition, historic results of scientific research and clinical trials do not guarantee that the conclusions of future research or trials will suggest identical or even similar conclusions. These forward-looking statements are based on the current expectations of the management of Oramed only, and are subject to a number of factors and uncertainties that could cause actual results to differ materially from those described in the forward-looking statements, including the risks and uncertainties related to the progress, timing, cost, and results of clinical trials and product development programs; difficulties or delays in obtaining regulatory approval or patent protection for our product candidates; competition from other pharmaceutical or biotechnology companies; and our ability to obtain additional funding required to conduct our research, development and commercialization activities. In addition, the following factors, among others, could cause actual results to differ materially from those described in the forward-looking statements: changes in technology and market requirements; delays or obstacles in launching our clinical trials; changes in legislation; inability to timely develop and introduce new technologies, products and applications; lack of validation of our technology as we progress further and lack of acceptance of our methods by the scientific community; inability to retain or attract key employees whose knowledge is essential to the development of our products; unforeseen scientific difficulties that may develop with our process; greater cost of final product than anticipated; loss of market share and pressure on pricing resulting from competition; laboratory results that do not translate to equally good results in real settings; our patents may not be sufficient; and finally that products may harm recipients, all of which could cause the actual results or performance of Oramed to differ materially from those contemplated in such forward-looking statements. Except as otherwise required by law, Oramed undertakes no obligation to publicly release any revisions to these forward-looking statements to reflect events or circumstances after the date hereof or to reflect the occurrence of unanticipated events. For a more detailed description of the risks and uncertainties affecting Oramed, reference is made to Oramed's reports filed from time to time with the Securities and Exchange Commission.
Company Contact:
Estee Yaari
+1-844-9-ORAMED
Email: estee@oramed.com