Prominent athlete participates in Private Placement
and will contribute to Hapbee's expansion in global sports.
Hapbee (HAPB) Adds NBA Veteran Jose Manuel Calderon as Investor and Global Brand Ambassador.
VANCOUVER, BC, Oct. 26, 2023 /CNW/ – Hapbee Technologies, Inc. (TSXV: HAPB) (OTCQB: HAPBF) (FSE: HA1) ("Hapbee" or the "Company") is pleased to announce that Jose Manuel Calderon is joining as a global brand ambassador, adviser and is also taking an equity position as an investor in the Company.
A 14-year National Basketball Association (NBA) veteran with the Cleveland Cavaliers, Toronto Raptors, and the Los Angeles Lakers, Jose is a former advisor to the NBA Players Association, and is currently a Special Advisor to the Cleveland Cavaliers. He is an active investor and entrepreneur and is co-founder of Owqlo, a sport technology company. Jose also serves as a UNICEF Ambassador.
Jose will focus on helping introduce and grow the Hapbee brand among active and retired players, coaches and trainers, fans, as well as his many followers.
"Both as a player and as a player-advocate with the NBA Players Association, I have a deep appreciation of the importance of wellness both during and after a professional playing career," said Calderon. "The ability to optimize performance and recovery using Hapbee without the harmful effects of stimulants represents a breakthrough for all people – not just athletes. I am excited about joining the team and being a part of Hapbee's growth moving forward."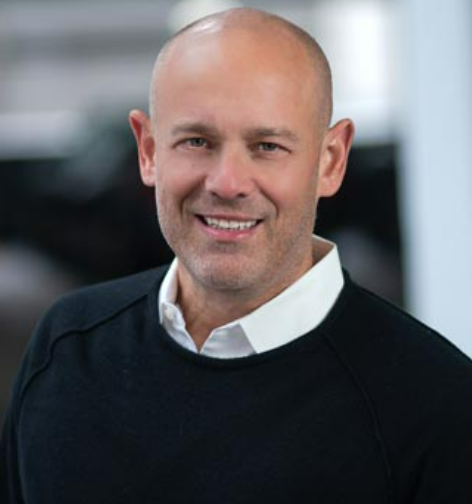 "Adding an athlete of Jose's caliber as an ambassador, adviser and also an investor speaks volumes to people who are just learning about Hapbee for the first time." Said Yona Shtern, CEO of Hapbee. "His experience along with his extensive network and his stellar reputation will bring immense value in terms of raising Hapbee's brand profile globally as a leading wellness solution."
Hapbee Launches At Target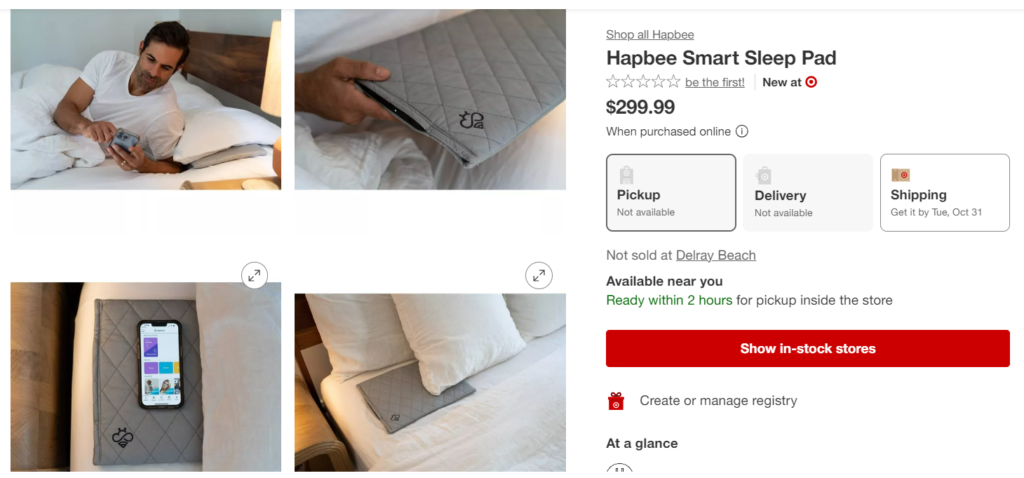 ---
Today's announcement coincides with the launch of Hapbee's Smart Sleep at 104 Target stores across the United States and at Target.com. The product can be found on display in the expanded Digital Wellness section beside the Consumer Electronics section of select Target locations.
Hapbee Closes Non-Broker Equity Round
Today's announcement also coincides with the partial closing of a non-brokered private placement of units of the Company ("Units") for aggregate gross proceeds to the Company of CAD $303,087 (the "Offering").
As part of the Offering, the Company issued 3,788,587 Units at a price of CAD $0.08 per Unit (the "Offering Price"), which consisted in the issuance of 3,788,587 subordinate voting shares of the Company ("Shares") and 3,788,587 Share purchase warrants ("Warrants") with each Warrant entitling the holder thereof to acquire one Share at a price of CAD$0.15 per Share for a period of 2 years from the closing date of the Offering. The expiry date of the Warrants will be subject to prior acceleration, at the discretion of the Company, should the volume weighted average price of the Company's listed Shares on the TSX Venture Exchange ("TSXV"), or any other stock exchange on which the Company's Shares are then listed, is greater than CAD$0.50 for a period of 10 consecutive trading days, the whole in accordance with the terms of the Warrants. Each Share and Warrant issued (including the Shares underlying the Warrants) will be subject to a hold period of four months plus one day following the closing of the Offering (the "Hold Period") pursuant to Canadian securities laws.
Any net proceeds received by the Company from the Offering are intended to be used for product development, manufacturing, business development, working capital and general corporate purposes.
The Offering remains subject to the final approval of the TSXV.
The securities offered pursuant to the Offering have not been and will not be registered under the United States Securities Act of 1933, as amended (the "U.S. Securities Act"), or the securities laws of any state of the United States (as such term is defined in Regulation S under the U.S. Securities Act) (the "United States"), and may not be offered or sold within the United States, or to, or for the account or benefit of a U.S. Person (as defined in Rule 902(k) of Regulation S under the U.S. Securities Act) or a person in the United States, except in transactions exempt from registration under the U.S. Securities Act and applicable U.S. state securities laws. This news release shall not constitute an offer to sell or a solicitation of an offer to buy any of the securities offered hereby within the United States or to, or for the account or benefit of, U.S. persons.
About Hapbee
Hapbee is a digital wellness technology company that aims to help people take control of how they sleep, perform and feel. Hapbee's digital wellness library of Wellness Routines utilizes patented ultra-low radio frequency energy (ulRFE®), designed to help optimize users' sleep, productivity and focus, recovery, and downtime. Hapbee devices and subscriptions are available for purchase at Hapbee.com and through a growing network of select distributors.
You can learn more about how Hapbee works at www.hapbee.com/science
Forward-Looking Information Disclaimer
Certain statements included in this news release constitute forward-looking information or statements (collectively, "forward-looking statements"), including those identified by the expressions "anticipate", "believe", "plan", "estimate", "expect", "intend", "may", "should" and similar expressions to the extent they relate to the Company or its management. The forward-looking statements are not historical facts but reflect current expectations regarding future results or events. This news release contains forward-looking statements. These forward-looking statements are based on current expectations and various estimates, factors and assumptions and involve known and unknown risks, uncertainties and other factors. Forward- looking statements are not guarantees of future performance and involve risks, uncertainties and assumptions which are difficult to predict. Such statements and information are based on numerous assumptions regarding the Company's ability to meet its planned product marketing and development initiatives and the Company's ability to achieve its e-commerce rollout and full-scale commercial launch as anticipated.
Factors that could cause the actual results to differ materially from those in the forward-looking statements include, delays in design, production, manufacturing, development or releases of signal blends, collection of data from customer use, or the Company may not be able to achieve its targets as anticipated or at all; changes in legislation and regulations; increase in operating costs; equipment failures; failure of counterparties to perform their contractual obligations; litigation; the loss of key directors, employees, advisors or consultants and fees charged by service providers.
Forward-looking statements contained in this news release are expressly qualified by this cautionary statement. These risks, uncertainties and assumptions include, but are not limited to, those described in Hapbee's annual information form dated May 2, 2022, a copy of which is available on SEDAR at www.sedar.com, and could cause actual events or results to differ materially from those projected in any forward-looking statements.
These statements should not be read as guarantees of future performance or results. Such statements involve known and unknown risks, uncertainties and other factors that may cause actual results, performance or achievements to be materially different from those implied by such statements. The Company assumes no responsibility to update or revise forward-looking information to reflect new events or circumstances unless required by law. Readers should not place undue reliance on the Company's forward-looking statements.
Neither TSXV nor its Regulation Services Provider (as that term is defined in the policies of the TSXV) accepts responsibility for the adequacy or accuracy of this release.