KEY TAKEAWAYS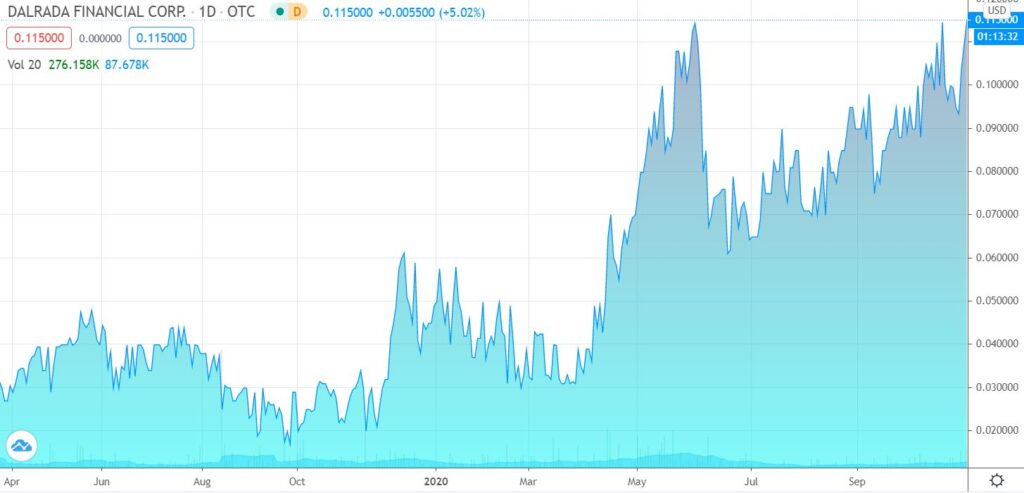 This was admittedly a small test, with only 100 patients. But keep in mind in the first place, this isn't some radical new technology test trial, which poses serious health risks (including death) to the people being tested. This was not the type of test that is typical of curative drug trials or preventative anti-viral trials, as required by the FDA.
This is simply a test on a test kit – using proven (not experimental) components. So what they were really looking for, was the 'quality' of the test kit provided by Dalrada. Also de-risking the test kits in advance was the fact that all active ingredients in the kit, were sourced from FDA or ISO-approved facilities. The Dalrada test kit can be described as top quality, using the most professional manufacturing and assembly practices available.
So this wasn't really a 'pass-fail' test. It was more a 'quality of manufacturing' test to ensure the end product wasn't coming from a factory – on some dusty back road, miles outside of Bangalore. If there were quality issues, they would have most certainly been ferreted out early in the study.
RELATED: CDC: What Should I Know About Screening?
KEY TAKEAWAYS:
1). The biggest advantage of a Dalrada visual test is that it can be implemented through primary health-care workers (i.e. clinic), it does not require a laboratory infrastructure. It is important to note that in the United States, there are three hospital beds per 1,000 people. In India, there are 70% fewer beds or only 0.5 beds per 1000 people. And most of India's hospitals are located in the 7 major cities.
2). The Dalrada VIA test results are obtained immediately following testing. Pap smears are required to be analyzed where there is a laboratory, or sent to a laboratory. VIA kits reduce repeat visits and just like in the US., patients are putting off medical visits and tests due to the CoronaVirus.
3). The Dalrada VIA kit was described as very handy in conducting the test quickly and easily. The concentration of the acetic acid solution was fixed thereby reducing the variability of the results observed during the study. A clinic could conceivably make a VIA test kit in the clinic, or they just grab a fully prepared Dalarada test kit off the shelf.
The actual test data is a bit complex, but nonetheless readable.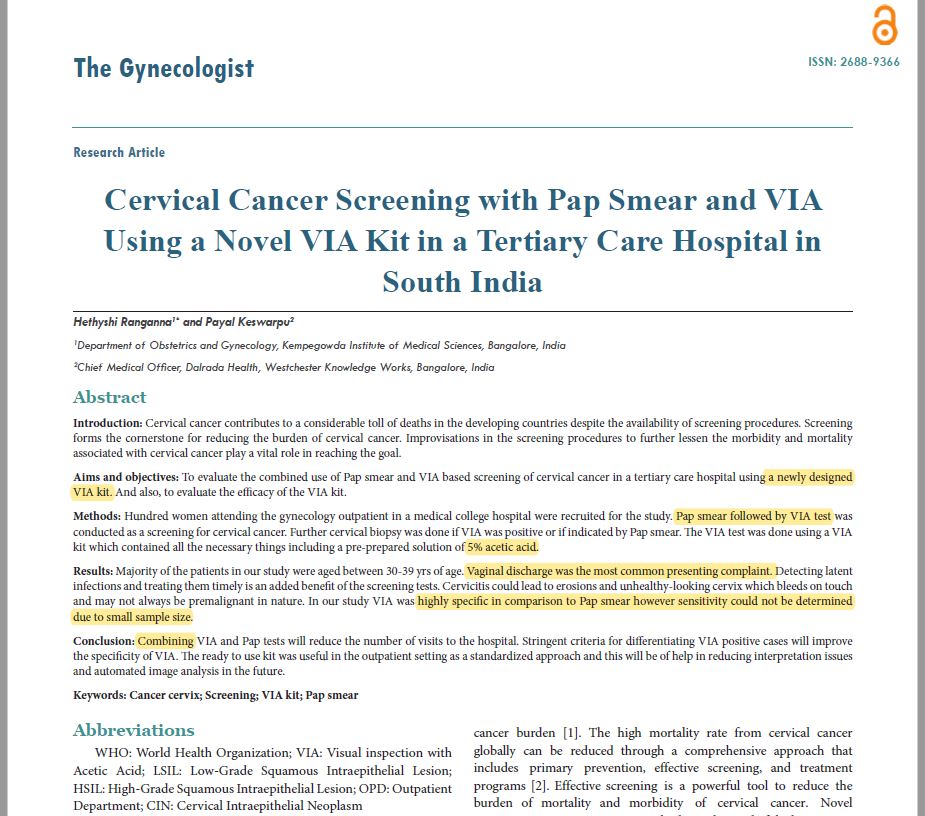 ---
The Gynecologist (ISSN: 2688-9366) is an international peer reviewed open access scholarly journal which mainly focus on gynecologists and readers who are keen to grow and know new information in the field of gynecology. Journal welcomes to publish quality articles on latest advancements in gynecology. The journal provides remarkable current researches, special issues, clinical images, case reports, articles etc. Open Access model allows the journal to cover the broad scope of gynecologistsand women's health care professionals with an unrestricted access to all the articles published.
Client, see report for disclosure and disclaimer details