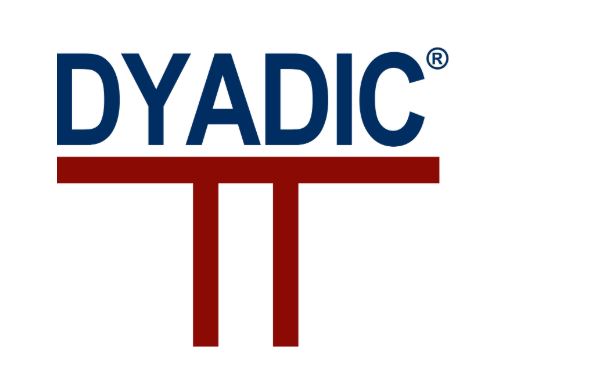 Dyadic (DYAI) has developed a biomanufacturing technology platform, nicknamed C1 which helps to speed the development, lower the manufacturing cost and potentially improve the performance of biologic vaccines & drugs including vaccines against Zoonotic diseases.
Dyadic is in our Biotech 5 Pack. 5 Biotech Stocks We Expect to Double in 2020.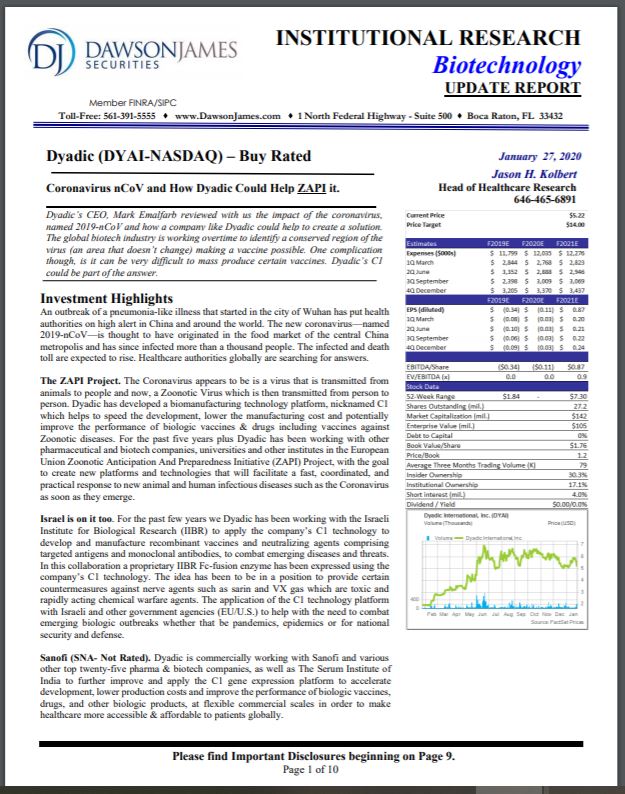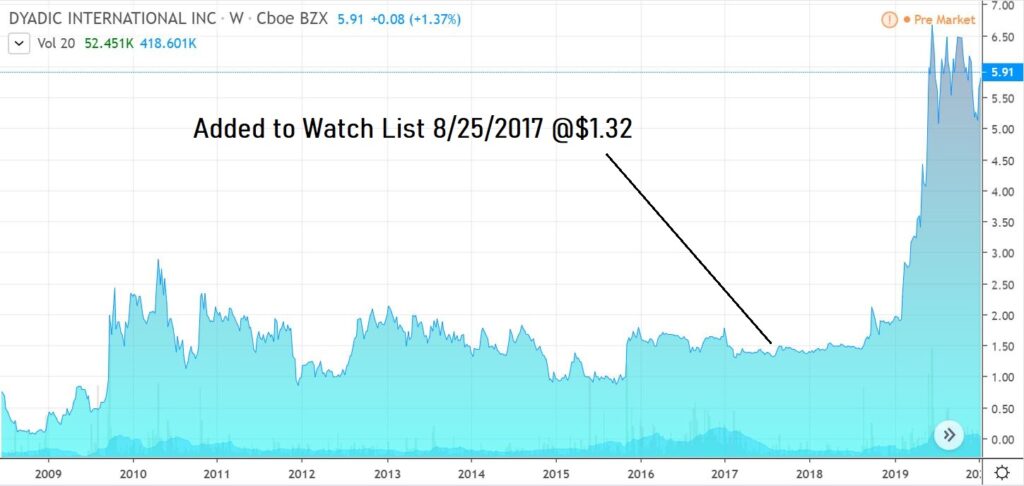 See applicable disclosure and disclaimer details on ALL reports.