Can't say we'd buy this now, but fun to watch. With a $35 million market cap, it now belongs to the night (day traders). You could end up with PTSS or post traumatic stock syndrome, playing with this.
Of course we'll study it to see what else, if anything, is in the pipeline.
If there is a lesson to be learned, you can have great fun with a company at risk of getting delisted from NASDAQ for being under $1.00 and at the same time only in Phase IIb.
Phase II studies are sometimes divided into Phase IIa and Phase IIb. Phase 2a is specifically designed to assess dosing requirements (how much drug should be given), whereas Phase IIb is specifically designed to study efficacy or how well the drug works at the prescribed dose(s).
---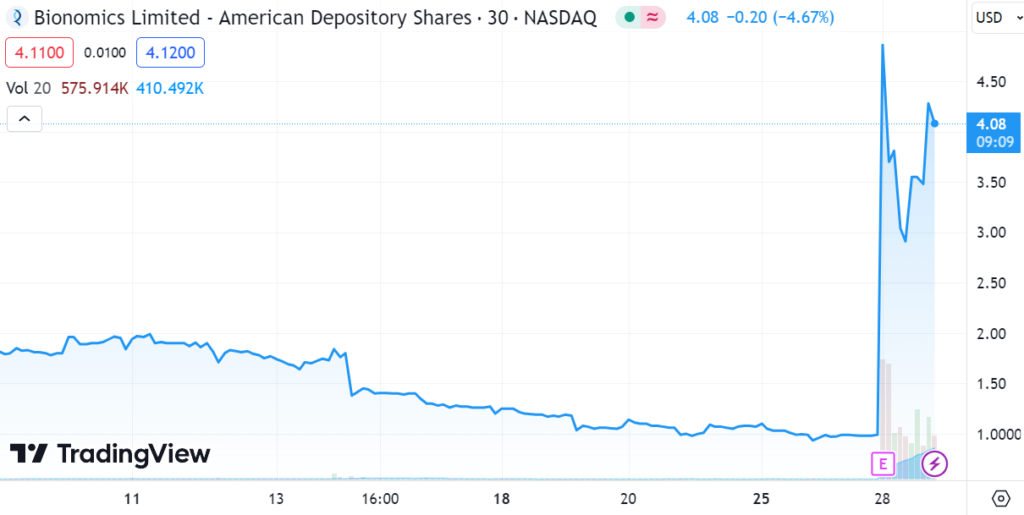 Imagine the poor chap who bought at $2.00 a month ago bottom fishing, but who threw in the towel yesterday. Coulda had a Lambo.
---
LONG TERM CHART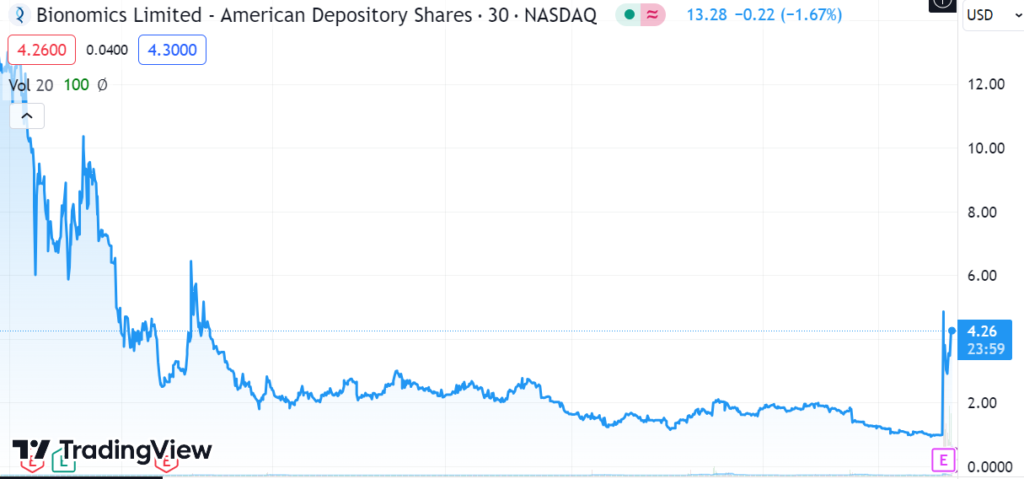 ---
Bionomics Announces Positive Topline Results from the Phase 2b ATTUNE Clinical Trial of BNC210 in Patients with Post-Traumatic Stress Disorder (PTSD)