The Higher it Goes, The More Nervous we Get.
---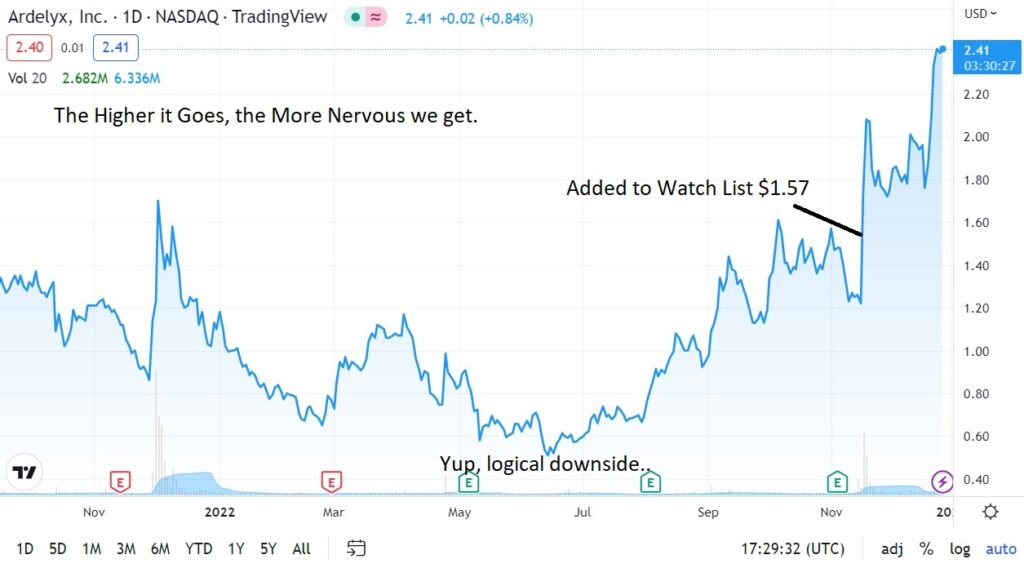 ---
Not much to report here, other then there could be news any day, any week. Or a month away (the way the FDA has been treating us lately).
Risk to reward is getting a little skewed, the higher it trades, with no news. The downside looks like $0.60 (it's been there, done that) while the upside looks like $6.00 or better (been there and higher).
However as we used to say at Drexel Burnham in the 80's — we are "highly confident," it will perform well AFTER approval. PS. $6.00 isn't the day of approval (if it gets approved), it's a year after it gets approved.
Why do we play with stocks like these…because we love a life of danger, to be honest. Except no options, no margin.
Employees got 'tooled' up last week. Nice, they deserve it, if they deserve it (time will tell).
Board of directors granted 17 new non-executive employees options to purchase an aggregate of 271,735 shares of the company's common stock, and an aggregate of 123,375 Restricted Stock Units (RSUs). Each stock option has an exercise price per share equal to $1.96 per share.
Ardelyx, Inc. Reports Employment Inducement Grants
---
BIOTECH STOCK REVIEW NEWS ARCHIVE
---
It's Been There Done That, Both Ways.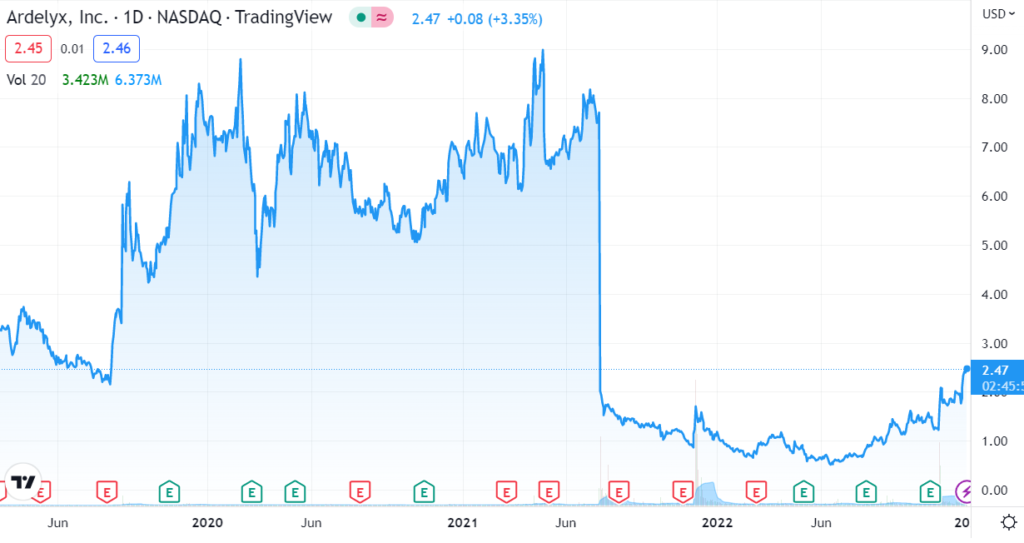 ---
Most Recent Price Targets From the Street, are all Over the Street!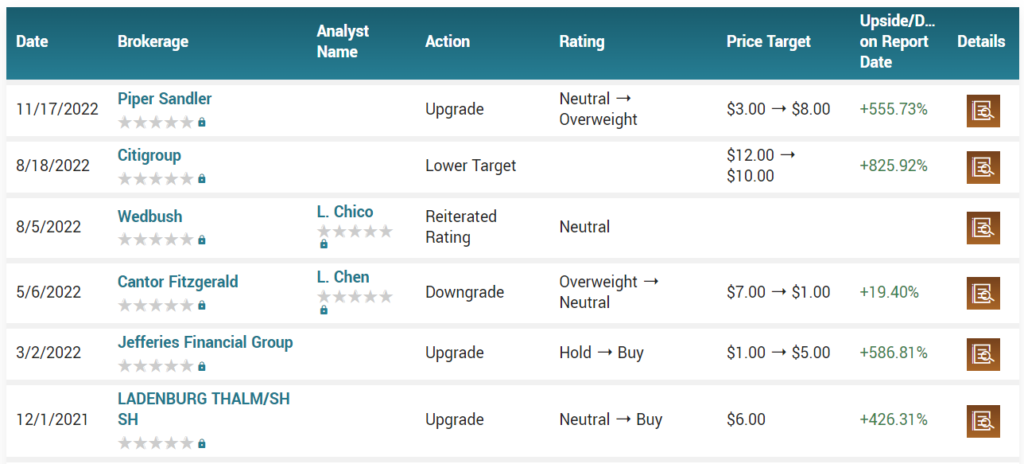 ---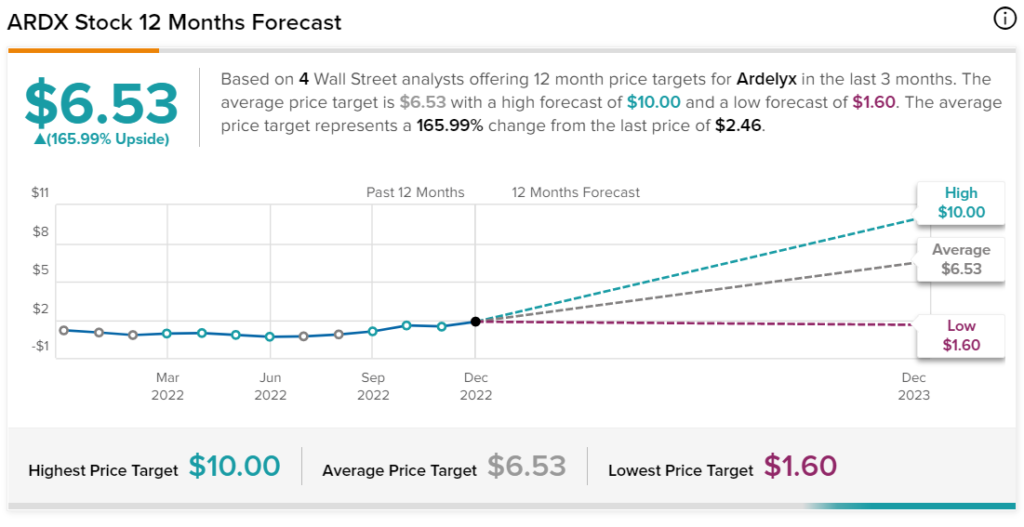 ---
Fun read, we were working in the Drexel Burnham office during the crash in 1987 when this article was written. In fact, we moved there the day before the crash from the Chicago office. Good times!
DREXEL BURNHAM'S PAUL DUFFEY HELPS HIS CLIENTS RIDE BUCKING BULL.
---
Forward Looking Statements
To the extent that statements contained in this press release are not descriptions of historical facts regarding Ardelyx, they are forward-looking statements reflecting the current beliefs and expectations of management made pursuant to the safe harbor of the Private Securities Reform Act of 1995, including Ardelyx's current expectation regarding the timing of the OND's decision on its appeal. Such forward-looking statements involve substantial risks and uncertainties that could cause Ardelyx's future results, performance or achievements to differ significantly from those expressed or implied by the forward-looking statements. Such risks and uncertainties include, among others, uncertainties associated with the regulatory approval process. Ardelyx undertakes no obligation to update or revise any forward-looking statements. For a further description of the risks and uncertainties that could cause actual results to differ from those expressed in these forward-looking statements, as well as risks relating to Ardelyx's business in general, please refer to Ardelyx's Quarterly Report on Form 10-Q filed with the Securities and Exchange Commission on November 3, 2022 , and its future current and periodic reports to be filed with the Securities and Exchange Commission.
#ARDX, $ARDX