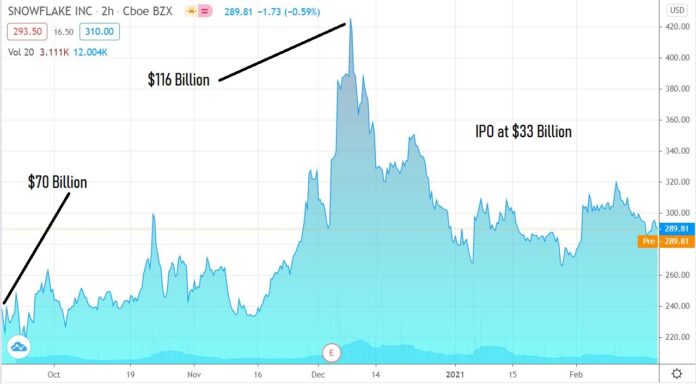 We haven't looked at Snowflake (SNOW) since its amazing IPO debut. It was priced at $120 and opened for trading at $245 and closed at $254, valuing it near $70 billion. Meaning an increase in the value of $34 billion – in one day.
Before actually checking the price this morning, we assumed it would be trading mid-$100's. Not an unreasonable assumption.
Ah, wrong – guess again.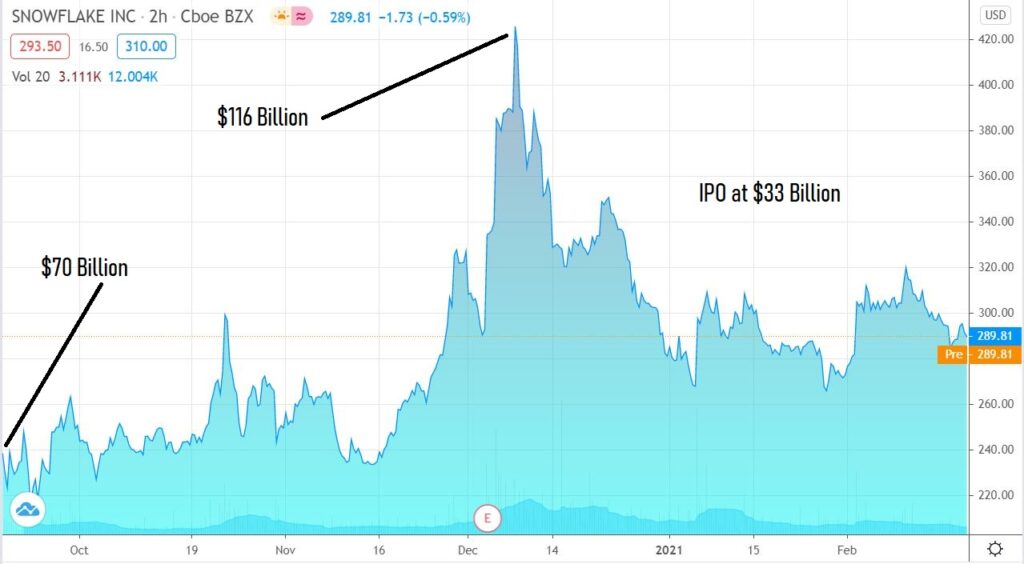 Lesson to be learned? None we can see other than buy everything in site!
At its peak Snowflake ($429) was valued at just $116 billion, a tad more than IBM.
IBM currently has a market capitalization of $112 billion.
According to data from YahooFinance, the average analysts expects Snowflake to record $1.1 billion in sales and IBM to record $74 billion in 2022
Using hot dog stand math, that's like paying $11 million for a hot dog stand that did $100,000 in sales.
As we said, no lesson here – as old math gets thrown out the window. Price to sales, don't matter. Price to earnings, don't matter – Snowflake is expected to lose $0.92 a share in 2022.
Either adapt or sit on the sidelines.