Long Time Coming, Pressure Bio Reaches Turning Point. Science Finally Meets Revenues.
Photo Ric Schumacher CEO
SHORT TERM CHART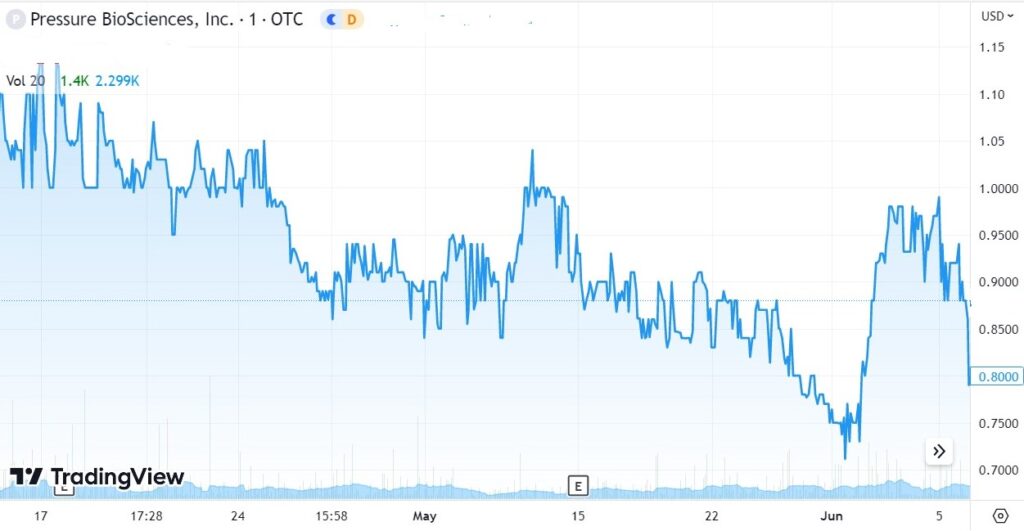 When we say "finally" meets revenues, that's not to say that they aren't making any money.
They pulled in $1.7 million last year, $2 million the year before, $1.2 million in 2020 and $1.8 million in 2019, or just shy of $7 million in the past four years and $17 million over the past decade. So no one could call this a 'pre-revenue' start-up. On the flipside, not enough for investors to get excited over. Up until now.

---
The 1st quarter reported revenues were $740 thousand, a 54% year-over-year increase, which we think is an early harbinger of things to come.
Things are looking to change in a big way, led by a device (instrument) called UltraShear Technology™ which to date has been only a minor contributor to revenues. It looks to be on verge of generating significant revenue growth (at last), addressing a variety of verticals valued in the hundreds of millions, if not considerably more.
Ohio State received an $891,000 grant to study the UltraShear Technology™ from the U.S. Department of Agriculture.
Ohio State Installs, Commissions new Pilot-Scale Ultrashear Technology Equipment.
Ohio State Post Installation Report, (PS they love it).
Also in March of 2023, they announced a single UltraShear™ contract valued at $1.5 million. Booya.
Pressure BioSciences Receives $1.5M Contract for UltraShear Nanoemulsified CBD
This is just a 'heads-up' take a look what we found post, documenting the price and date we decided it has potential. The past month has been volatile (bouncing between $0.75 and $1.00) as investors try to initiate positions in a thinly traded name.
Lightly Traded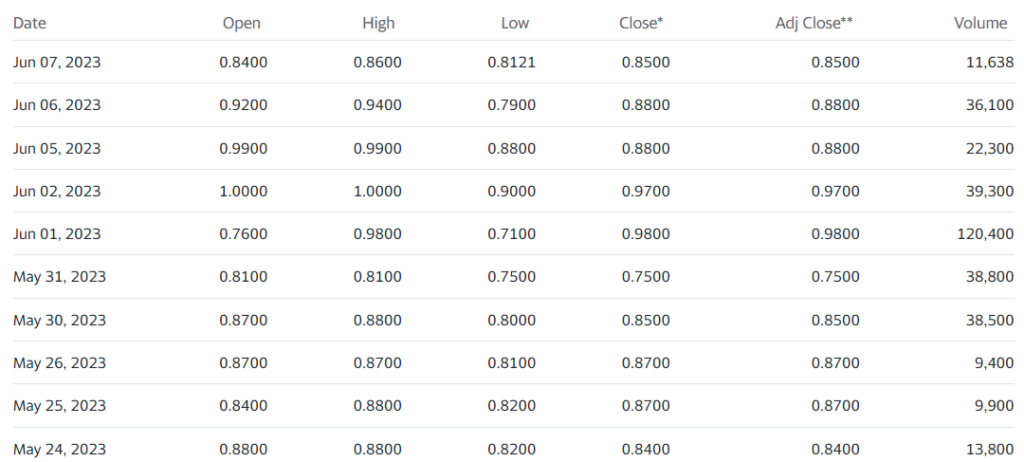 ---
We won't go into the science in this report, other than to highlight the massive markets they are targeting.
The company, which has been a dismal performer over the past decade, has ten-bagger potential (long-term) in our opinion. A move to $10 will still have it well under its all-time equivalent high (reverse split in 2017) near $50.
PBIO LONG-TERM CHART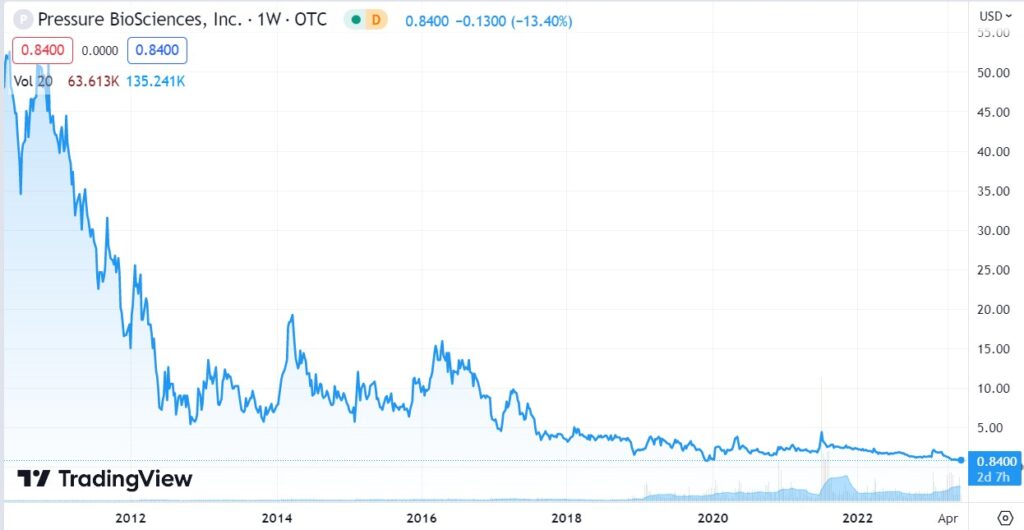 ---
So, how did they generate this $17 million in sales?
Their Pressure Cycling Technology (or PCT) instrument has been their big seller and they have installed 350 instruments at 225 sites, all over the world. Customers include some of the top protein labs in the world. In short, the instrument can break apart cells and free up proteins.
Here's some of their customers. While the gross amount of sales generated to date are less than exciting, their customer roster proves they are top-flight, with regards to the quality of their instruments.
Recognize any of these names? Oh my..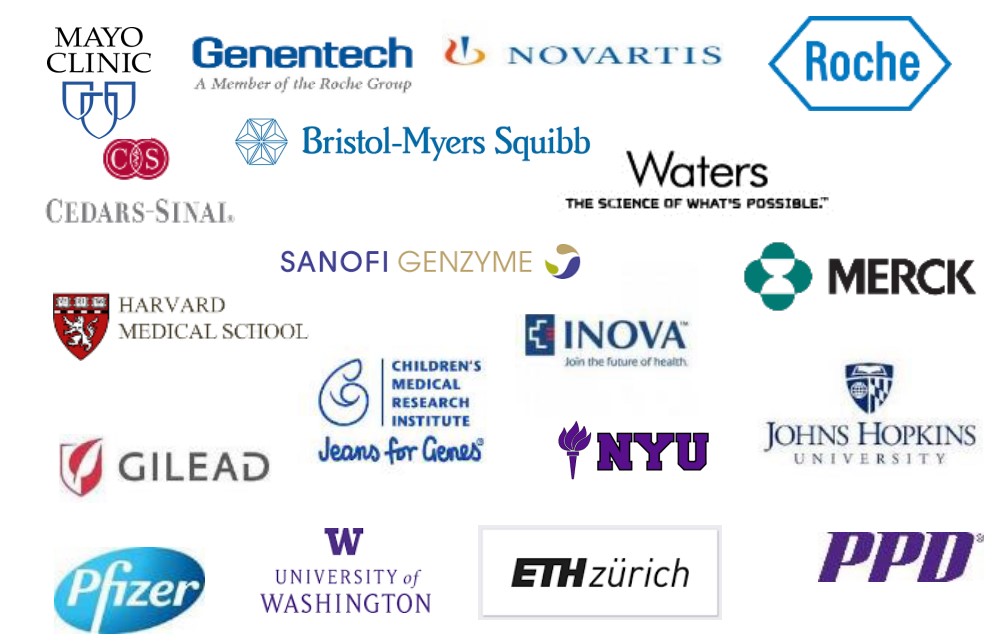 ---
This pretty much answers any questions about them being a 'fly-by-night' organization, or not being experts at quality control. They are in fact unquestionably, at the top of their game.
Here are markets are they targeting with their new device which creates Nano-Emulsions. What Nano-emulsions are, is the by-product from a device (UltaShear™) which mixes (nano-emulsifies) oils and waters together, like never before in history. For real.
While that may not sound exciting, a nano-emulsion product can (and has) dramatically improved bio-solubility and bio-availability in the products it's used in. If you know anything about vitamins as example, you probably heard that because a lack of bio-availability, most vitamins simply pass through the human body, meaning money wasted.
Pressure BioScience solves that problem.
An improved bioavailable vitamin market alone, is worth hundreds of millions. Here are some of the verticals.
Pharmaceuticals
Cosmetics
Agrochemicals
Vitamins and Supplements
Lubricants and Coatings
Food
Beverage
Cosmetics Testimonial.
Pressure Bioscience announced an agreement with Denese SkinScience to apply their patented Ultra Shear Technology™ to process oil-based active components. These are used in many of the highly successful anti-aging products currently sold by Dr. Denese, into extremely fine and consistent nanoemulsions.
Dr. Denese, M.D., Ph.D. is a globally-acknowledged skincare visionary and anti-aging pioneer. As Founder and President of Dr. Denese SkinScience, she has sold over $500 million of her science-driven skincare products through QVC alone, over the past 20 years.
Denese Skinscience choose enhance their Retinol (and its derivative retinoate) plus Lipid-Soluble Vitamin C line, into an extremely fine and consistent nanoemulsions, with the expectation that resulting improvements in topical bioavailability would drive these already market-leading products to even higher levels of performance.
Dr. Denese in a press release stated:
"I have never encountered such profound skin tightening and wrinkle-reducing effects as I have experienced with PBI's UltraShear-processed retinoate serum. I am known for using very high-levels of skincare active ingredients in my product formulations, in order to make my skincare products especially effective compared to everyone else in the industry. However, even compared to my already effective serums, the UltraShear-processed retinoate performance far exceeded anything that I have ever seen until today. Simply put, it is my opinion that PBI's UltraShear platform is an industry redefining innovation."
Hmm, that should get your attention.
---
CBD Vertical Market and another testimonial.
To get the ball rolling (revenue-wise), Pressure Bioscience has first targeted the CBD market. Wisely we might add.
In March of 2023, they announced a single contract worth $1.5 million with CBD Supply MD, one of the largest and best-known retail suppliers of CBD products in the multi-state mid-Atlantic region.
Pressure Bio will supply CBD Supply MD with the Company's UltraShear™ optimized nanoemulsions of CBD in a best-in-class, long-term stable, and highly bioavailable CBD Topical Spray.
Keith E. Manley, Co-founder of CBD Supply MD, commented:
"The game-changing UltraShear processed product line we are bringing to market fills a legitimate, long-awaited, and sorely unfulfilled need of our customers and the market. Without hesitation, I can say the hemp-derived nano-CBD developed by Pressure BioSciences is a true game-changer. Their best-in-class UltraShear processed nano-CBD manifests unmatched bioavailability and long-term shelf stability that is unparalleled in the industry."
And we commented: "Oh boy, where do we sign-up!"
Pressure BioSciences Receives $1.5M Contract for UltraShear Nanoemulsified CBD
---
There are a lot of moving parts in their strategy to spearhead the massive CBD sector, so we'll just pull some quotes from a week-old press release and recommend that you read the release in detail.
Within the CBD market, Pressure BioSciences believes that its UST platform will be able to help CBD oil manufacturers, create water-soluble CBD oil products of higher quality, than any currently available on the market.
A more accurate description would be THE highest quality, currently available on the market.
Increased absorption of the end product, also means that less CBD extract will be needed to achieve the same dosage effects, which would translate into significant cost savings (and profits) for manufacturers – a powerful selling point for Pressure BioSciences.
Yes here are competitors, but the PressureBio process is only one we are aware of that is chemical-free.
Simple story folks.
PRESS RELEASE HIGHLIGHTS
1. Addition of Three $1M+ (Annual) Nano-CBD Commercial Distribution Contracts
Leading Retailer (CBD Supply MD) recently introduced NanoBloom CBD to their multi-state client base.
PBI believes the Agreement with CBD Supply MD will be worth $1.5M+ over the next 12 months.
PBI anticipates three additional CBD retailers with similar revenue potential to close during June 2023.
2. Sale of Two Licenses ($1M+) for PBI's Patented UltraShear™ Platform for Nano-THC Processing
Multiple groups are negotiating a possible purchase of a 3-year exclusive THC processing license for a state.
PBI anticipates the sale of two exclusive licenses to close during June 2023.
PBI expects most license sales to generate – on average – about $1M in up-front fees.
3. Completion of Third (and Largest) Consumer Focus Group on Nano-THC
Two focus groups have validated the market transforming speed and dosing efficiency of PBI's Nano-THC.
Third focus group expected to further validate these results, plus super-fast pain relief from topical use.
4. John Westlake, Canopy CBD Farms ("CCF"), to Launch as Master Distributor of Nano-Cannabis Products
Assumes heightened role as a master distributor of PBIO nano-cannabis products in June 2023.
John/CCF delivers multiple sales channels, a deep nationwide industry network, and access to media and capital.
5. Initial Production Runs in PBIO's New Strategic Manufacturing Facilities
PBI's severe capacity limitations in current production facilities become relieved with new expansion transition into strategic partner Artisan Industries facilities, only 6 miles from PBI headquarters.
Press Release: Pressure BioSciences Updates Forecast with Six Key Goals for June 2023
---
Though this market segment is just 'one' of the many that Pressure BioSciences plans to eventually target, we think it is prudent that the company has decided to focus on first building out a business within the CBD space.
Then, after establishing itself and securing a steady and growing revenue stream, the company will be more able to safely pursue R&D expansion into other market segments (like beverages) without overextending itself.
We are excited enough of the potential, both short-term and long-term (we're looking 3-years out for maximum return), to enter a professional relationship with the Company to provide ongoing news coverage and reporting.
---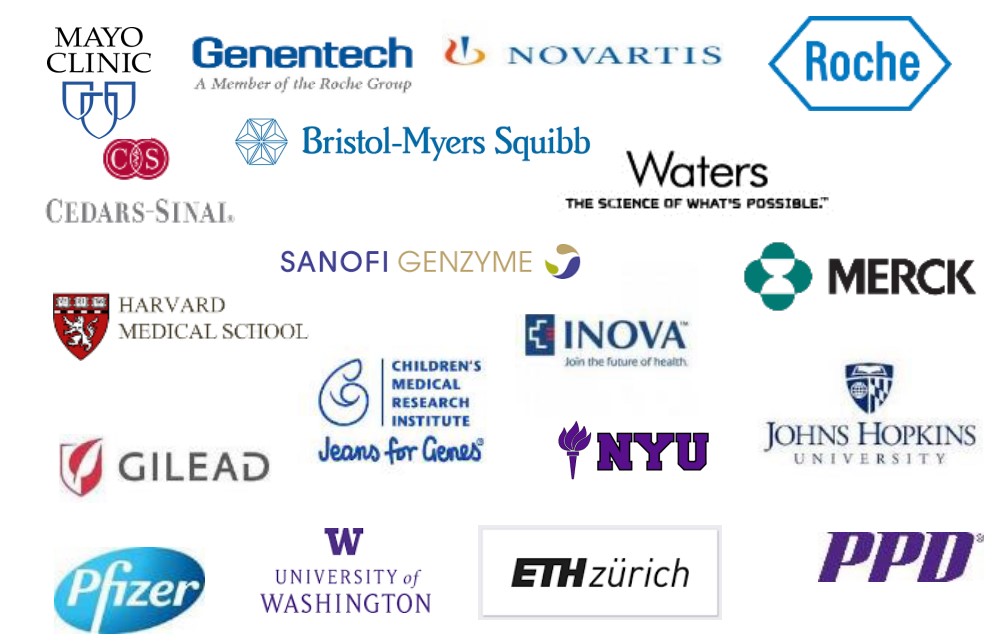 ---
CEO INTERVIEW
More to come.
Press Contacts:
Richard T. Schumacher, President & CEO, PBIO
(508) 230-1828 (T)
John B. Hollister, Director of Sales and Marketing, PBIO
(805) 908-5719 (T)
Keith E. Manley, Co-Founder, CBD Supply MD
(410) 491-7157 (T)
Disclaimers
This press release contains forward-looking statements. These statements relate to future events or our future financial performance and involve known and unknown risks, uncertainties and other factors that may cause our or our industry's actual results, levels of activity, performance, or achievements to be materially different from any future results, levels of activity, performance or achievements expressed, implied, or inferred by these forward-looking statements. In some cases, you can identify forward-looking statements by terminology such as "may," "will," "should," "could," "would," "expects," "plans," "intends," "anticipates," "believes," estimates," "predicts," "projects," "potential" or "continue" or the negative of such terms and other comparable terminology. These statements are only predictions based on our current expectations and projections about future events. You should not place undue reliance on these statements. In evaluating these statements, you should specifically consider various factors. Actual events or results may differ materially. These and other factors may cause our actual results to differ materially from any forward-looking statement. These risks, uncertainties, and other factors include, but are not limited to, the risks and uncertainties discussed under the heading "Risk Factors" in the Company's Annual Report on Form 10-K for the year ended December 31, 2021, and other reports filed by the Company from time to time with the SEC. The Company undertakes no obligation to update any of the information included in this release, except as otherwise required by law. Institutional Analyst Inc., has been compensated by the Company with restricted stock valued at six thousand five hundred dollars per month to provide ongoing news coverage and reporting.